The Red River Valley will be grazed by a little more snow today, then a bitterly cold air mass will entrench itself over the region.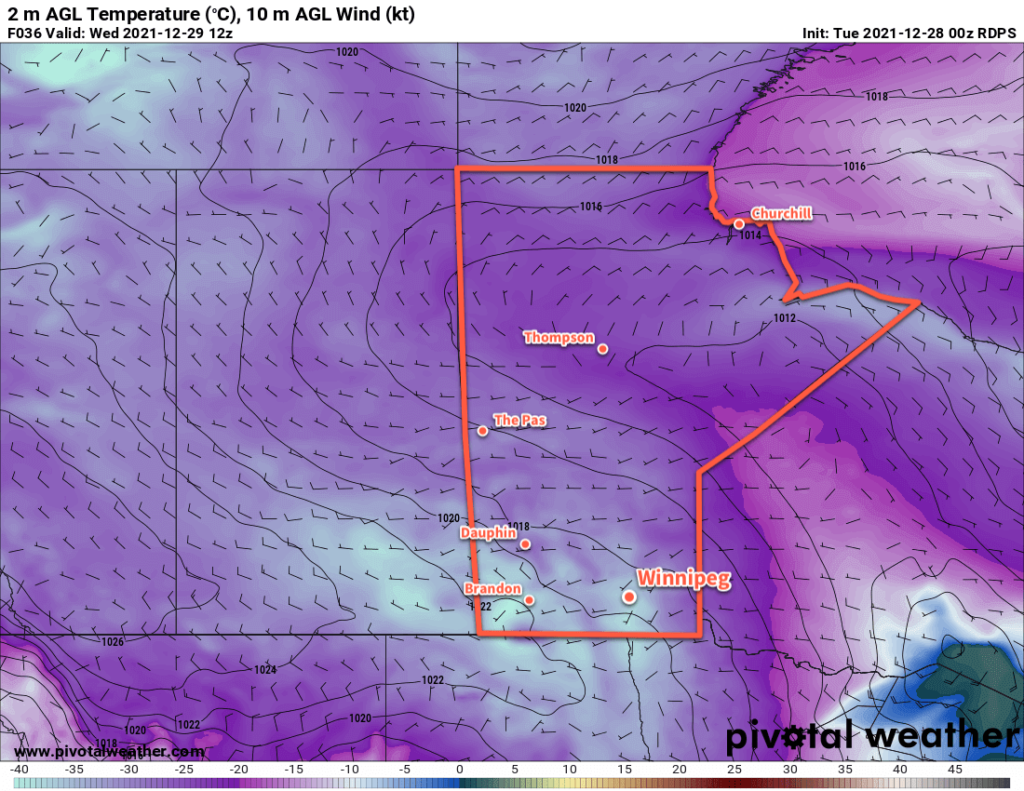 If the dump of snow yesterday wasn't quite enough for you, a little more snow is possible this morning. One last disturbance will move through the region this morning, bringing 4–8 cm of snow to southeastern Manitoba. This area of snow will also graze the Red River Valley with 2–5 cm possible along a southwest to northwest line draped across the area.
The snow will clear out this evening, leaving behind clear skies as bitterly cold temperatures push into the region.
The big weather story for the rest of the week will be the cold temperatures that will stay locked over the region. Daytime highs will be around 15 °C below seasonal in the -30 to -25 °C range right to Saturday. Overnight lows will vary, but there is the potential for some very cold nights with lows dipping below -35 °C. Extreme cold warnings are a certainty for the region in the days ahead as wind chill values of -40 or lower are likely unavoidable.
A few flurries may be possible later this week, but the organized snowfall will be over for a bit after today.
Long Range Outlook
Forecasts have temperatures moderating beginning on Sunday and lasting through much of next week. This warmer weather will come with some snow as well with chances both next Monday and mid-week.
Today's seasonal daytime high in Winnipeg is -12 °C while the seasonal overnight low is -22 °C.