A potent Mackenzie Low dropped southeastwards through Saskatchewan yesterday riding along with a frontal wave that increased temperatures here in Winnipeg overnight. Behind this system is—for one of the first times this year—a potent Arctic air mass ready to surge southwards.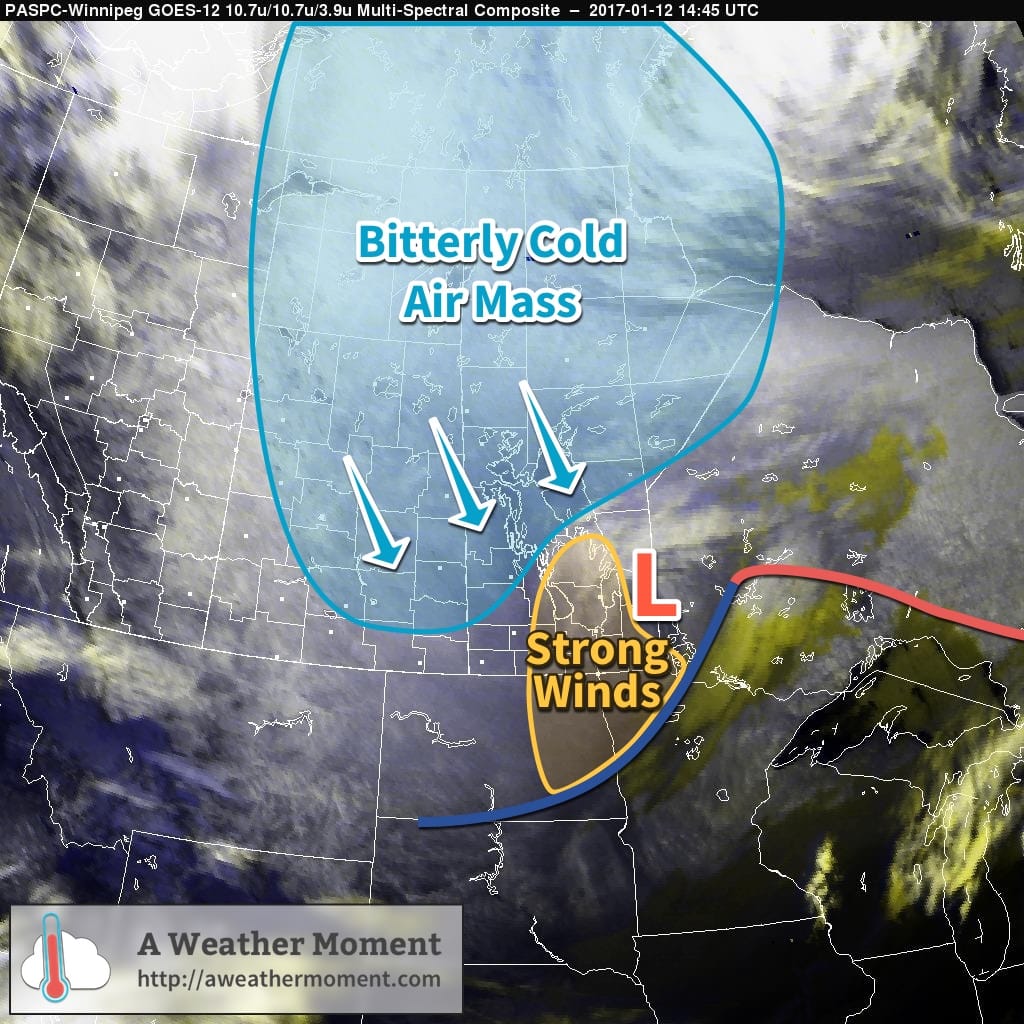 As a result, very strong winds developed in the rear of the cold front, supported through a deep layer as evident by a 120 km/h+ jet just off the surface that was visible on Doppler RADAR earlier this morning. Surface winds reached as high as 80-90 km/h behind the cold front which, combined with plenty of loose snow from our extra fluffy snowfall event the other day and some light falling snow, produced white-out conditions across many parts of Southern Manitoba.
The strong winds will move off to the east-southeast with the low pressure system through the morning and visibilities will improve. However, that bitterly cold Arctic air mass will move in through the day, sending temperatures south to around -26 or -27°C by the end of the afternoon here in Winnipeg. Temperatures will continue to drop to a low near -33°C on Friday morning with wind chill values of -42 to -45.
The cold weather will be short-lived as a mild Pacific air mass will begin building into the region this weekend.