Winnipeg will see plenty of sunshine through the second half of the work week, but temperatures will remain slightly below seasonal values.
Today will be the cloudiest day of the next few as an area of low cloud brought into the southern Manitoba overnight by a low pressure system in northwestern Ontario gradually moves out of the region. Once the cloud clears through the afternoon and evening, Winnipeg & the Red River Valley will be left with mainly sunny for Thursday and Friday.
A ridge of high pressure building into the region will keep winds northerly and light over the next few days.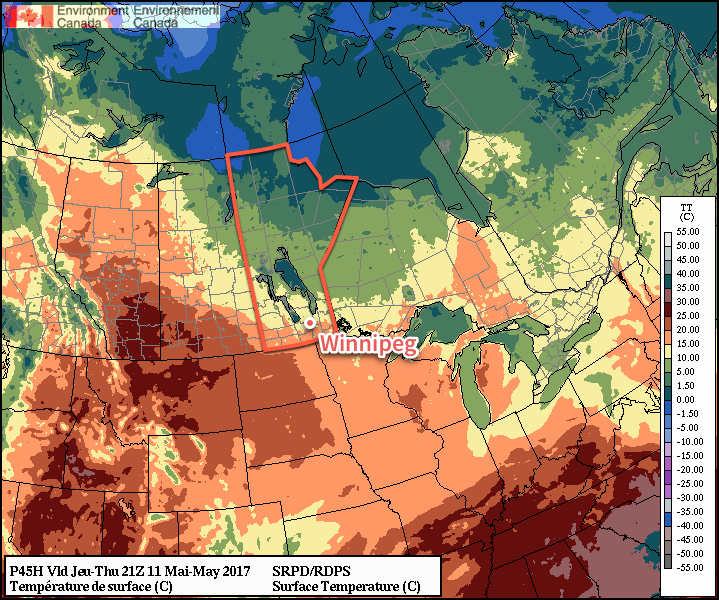 Daytime highs and overnight lows will be fairly constant; expect daytime highs between 14-16°C and overnight lows near 2-4°C through to Friday.
No precipitation is expected.
Long Range
The weekend continues to look pleasant with daytime highs climbing back towards seasonal and more sunny skies.
There are hints of some cloud cover possible on Sunday—perhaps even a chance of a shower—but most guidance suggests another sunny day. Next week will start off with more calm & warm weather.
Winnipeg's seasonal daytime high is currently 18°C while the seasonal overnight low is 4°C.