Temperatures will climb to the freezing mark in Winnipeg today before two cold fronts surge southwards and bring Arctic air back to the region tonight.
A passing low pressure system will bring significantly milder temperatures to southern Manitoba today as it draws a Pacific-sourced air mass eastwards across the Prairies. Under cloudy skies and much calmer southerly winds, temperatures will climb to a high around 0°C. Winds will become light in the afternoon as the low centre and cold front move through, then pick up out of the northwest to 30-40 km/h as much colder air collapses southwards through the region.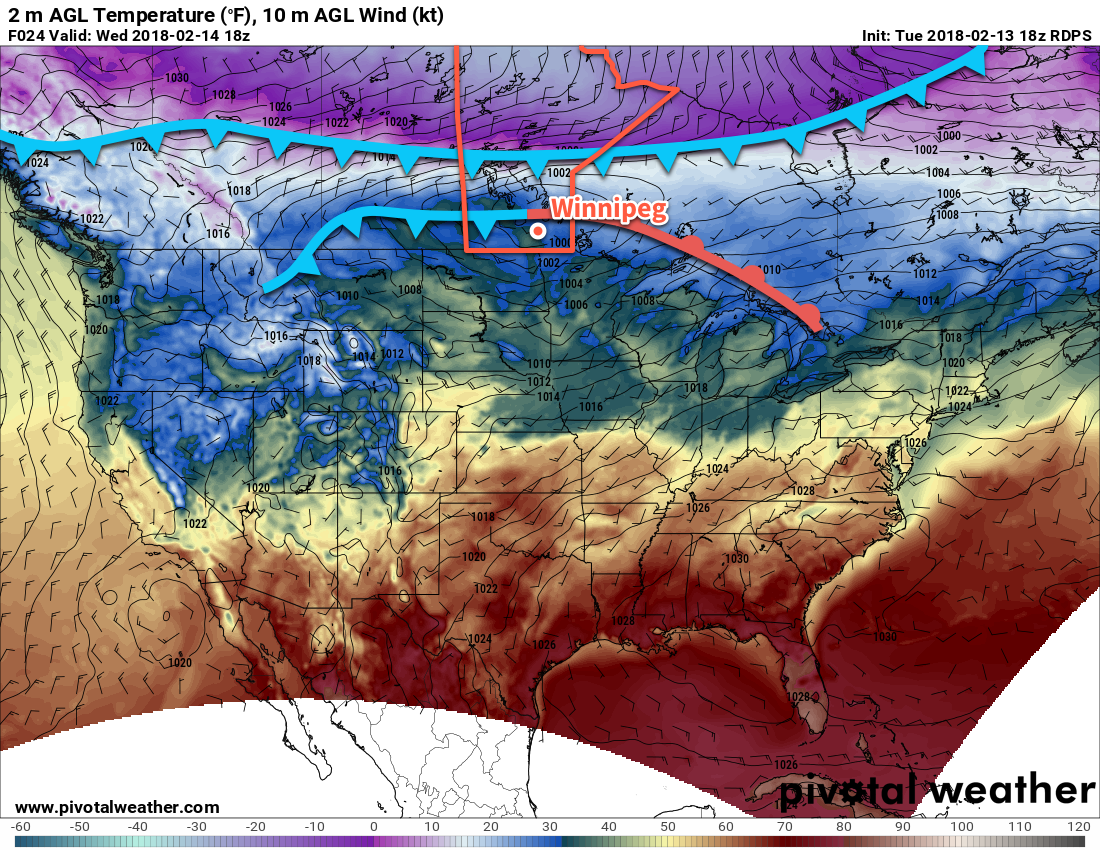 There won't be much chance for snow before the cold front moves through, but once it does in the late afternoon, there will be a good chance of some light snow through the remainder of the afternoon and the night. Temperatures will plummet to a low near -22°C with wind chill values in the mid-minus thirties.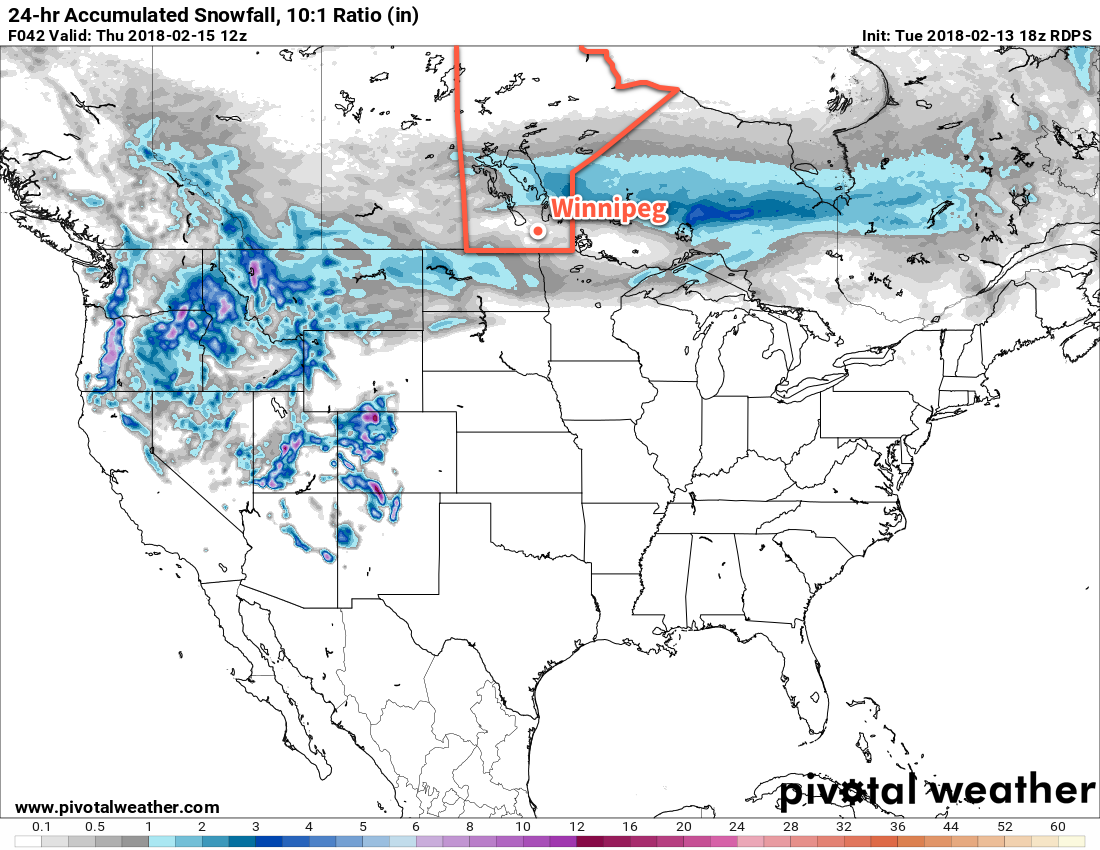 Conditions will settle through the remainder of the week. Thursday will see clouds clear out with a slight chance of some early morning flurries. It will be a cold one again as southern Manitoba find itself once again behind the Arctic front; Winnipeg will see a high near -19°C. Winds will continue near 30 gusting 50 km/h through the morning, finally tapering of in the late afternoon, so wind chill values will remain an issue much of the day, hovering in the -30 to -35 range. The wind will taper off Thursday night with lows dipping down to around -23°C, moderated slightly by warmer air that will begin working into the region through the second half of the night.
Friday will be a pleasant day with south-southwesterly winds around 20 km/h and a high near -11°C. Winnipeg should see plenty of sun with clouds not moving into the region until the late afternoon as another low approaches from Saskatchewan. There will be a chance for some light snow on Friday night with cloudy skies and a low near -15°C.
Long Range Outlook
The long-range outlook for Winnipeg is…more of the same. Near-seasonal temperatures Friday and Saturday will likely give way to colder Arctic air again on Sunday, then another gradually climb back towards seasonal temperatures is forecast to take place through next week. Best indications are at this point are for variable cloudiness and relatively light winds with no notable snowfall through next week.
Winnipeg's seasonal daytime high is currently -8°C while the seasonal overnight low is -19°C.