This week is shaping up to be pleasant in Winnipeg with variable cloudiness and slightly above-seasonal temperatures.
Winnipeg will remain under the influence of a stationary high pressure system for the rest of the week. The result will be dry conditions with pleasant temperatures and variable cloudiness lasting into the weekend.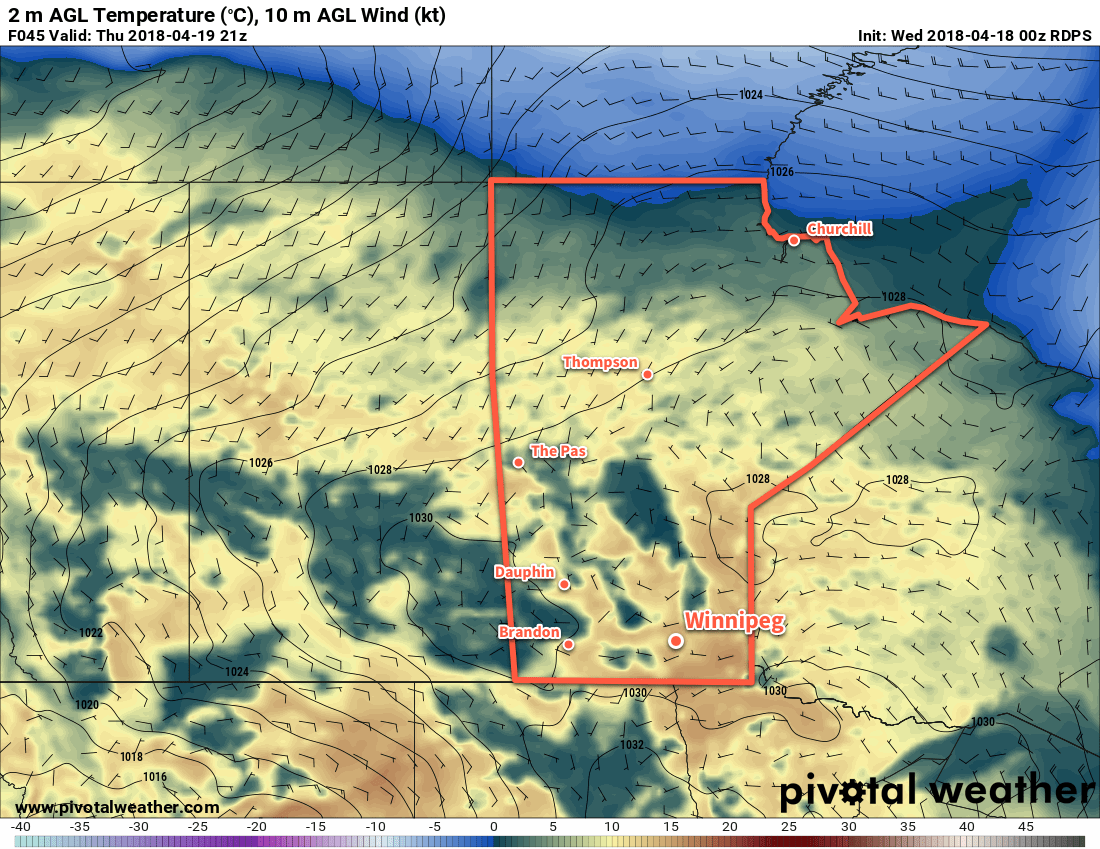 Temperatures over the coming days will trend to slightly above-seasonal values. Winnipeg will see highs in the low teens and overnight lows near 0°C as milder air gradually spreads across the Prairies. Thanks to the stationary high pressure system, winds will remain relatively light over the region. Wind speeds should remain around the 10 to 20 km/h range while the direction backs from northeasterly today to westerly on Thursday to southerly on Friday.
Long Range Outlook
The weekend looks great, likely bringing daytime highs in the mid- to upper-teens and overnight lows well above 0°C. Notably, there are suggestions that dew point values will finally climb above 0°C, significantly helping melt any remaining snow. Precipitation continues to look unlikely.
I don't want to count chickens before they hatch, but it seems likely that over the next week Winnipeg will finally be able to say goodbye to winter and start the spring cleaning!
Winnipeg's seasonal daytime high is currently 11°C while the seasonal overnight low is -1°C.