An Arctic ridge will keep temperatures seasonably cool through the weekend as cloud pushes northwards out of the United States.
Unfortunately, Winnipeg has fallen into another stretch of below-seasonal temperatures. A ridge of high pressure extending from the Arctic southwards through the province will keep daytime highs in the mid teens through the weekend. The ridge will keep it dry over the province, but cloud will push northwards out of the United States. As a result, a mainly sunny start Friday will give way to cloudier conditions by the end of the afternoon.
Winds will start off light today, but will strengthen out of the north to around 30 km/h. The wind will ease to around 20 km/h tonight, then strengthen back to 30 to 40 km/h on Saturday. Saturday night will bring a repeat with winds easing to 20 km/h followed by a restrengthening to 30 km/h on Sunday.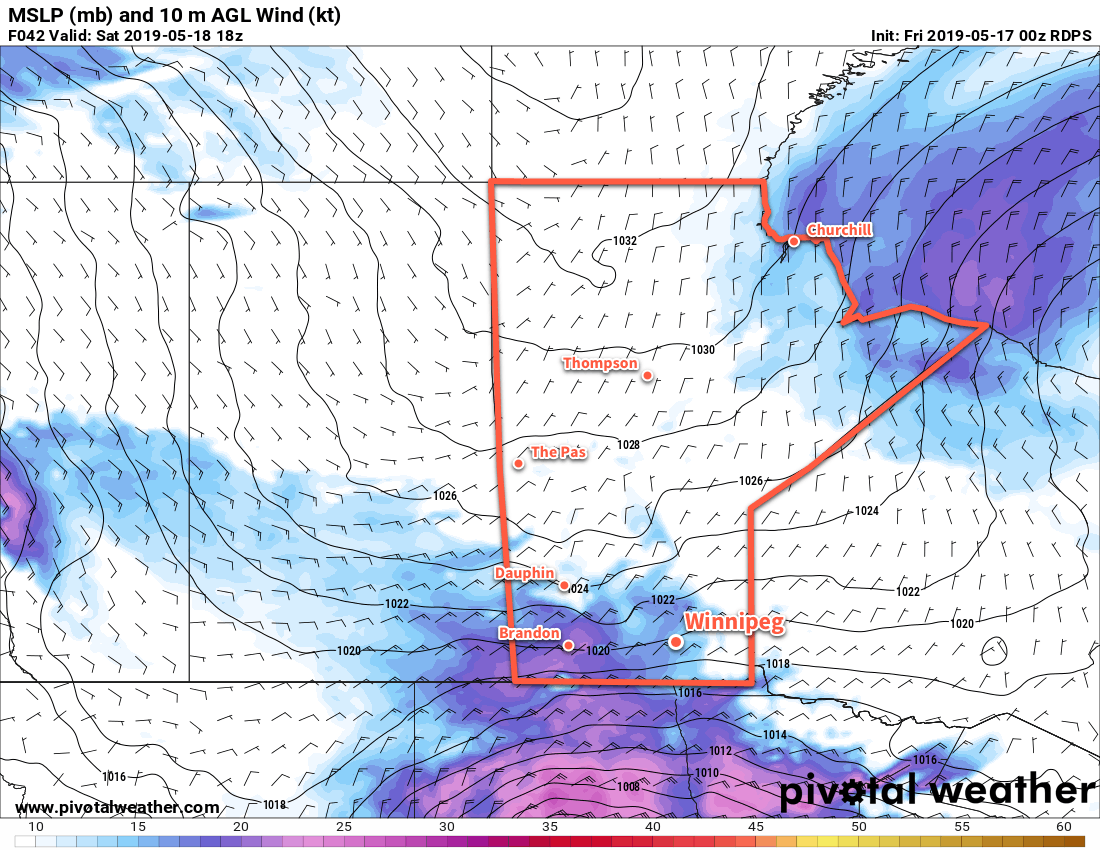 Through all this wind, mixed to mostly cloudy skies will persist through the weekend. Daytime highs will hover in the low to mid-teens with overnight lows consistent in the low single digits. Unfortunately, the persistent wind through the weekend will make it feel rather chilly.
All in all the weather will be fairly quiet this weekend, even if it's a bit cooler and cloudier than many would like for this time of year.
Long Range Outlook
Next week will start with a slow return towards seasonal temperatures. By mid-week, forecast models show a disturbance grazing the province which may bring some light rain to the region.
Today's seasonal daytime high in Winnipeg is 20°C while the seasonal overnight low is 6°C.