Winnipeg will see a couple more days with highs in the upper 20s before a significant pattern change mid-week brings seasonably cool temperatures back to the region.
It will be a beautiful holiday Monday in Winnipeg today with plenty of sunshine. Temperatures will climb to a high near 28°C with comfortable humidity levels. Winds will pick up into the 20 to 30 km/h range later this morning. The city will see winds ease this evening as temperatures head to a low near 16°C overnight.
Tuesday will bring more sunshine to the region, but a low pressure system and cold front will approach late in the day. Before it arrives, the city should see plenty of sunshine with temperatures climbing to a high near 29°C. Northwest winds will pick up into the 20 to 30 km/h range in the morning after the warm-sector trough moves through the area. A cold front will slump southwards into the region through the afternoon, bringing mixed skies with scattered showers and risk of a thunderstorm through the evening hours. This system is not expected to produce a severe weather threat. Skies will then clear overnight with winds easing as a ridge of high pressure builds towards the province.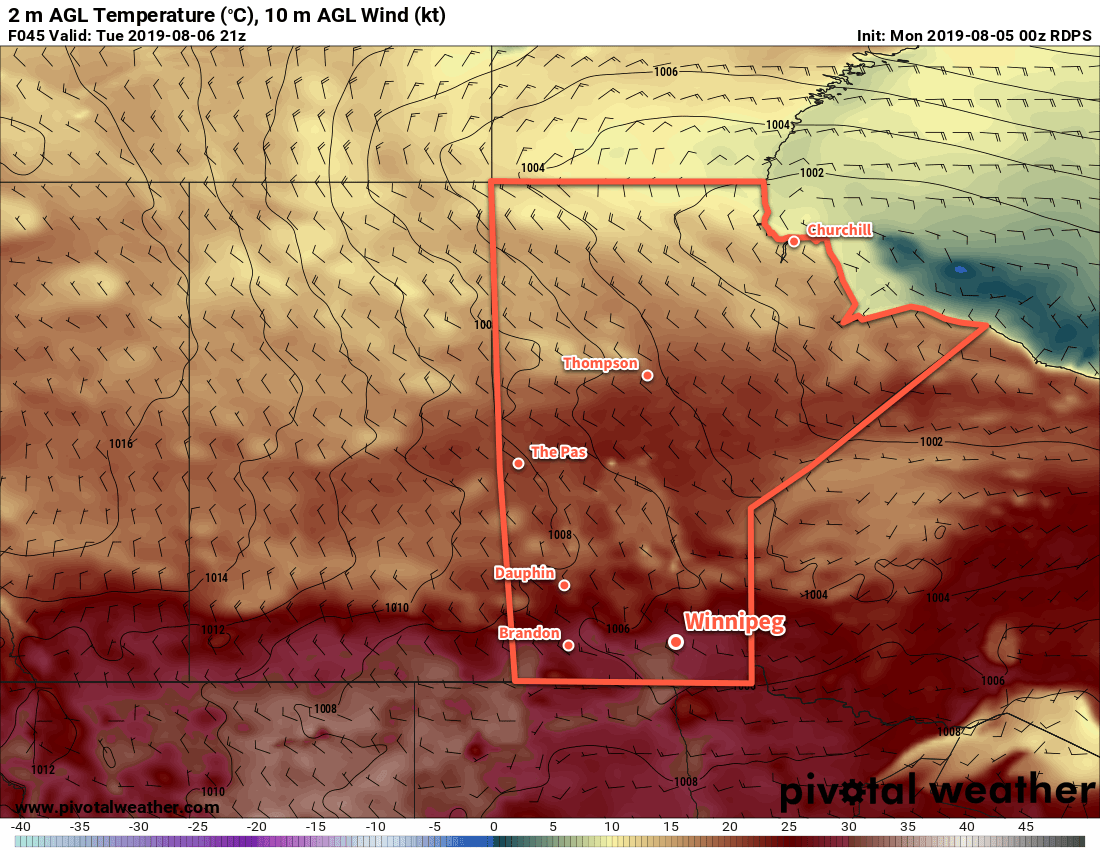 Wednesday will bring partly cloudy skies to the region and seasonably cool conditions. Temperatures will climb to only around 22°C with breezy northwest winds of 30 gusting 50 km/h. A light breeze will continue overnight as temperatures dip to a low near 11°C.
Long Range Outlook
There is a strong consensus that the region will continue to see seasonably cool temperatures over the next week or longer. Behind Tuesday's system, a slow-moving vortex is forecast to develop over Hudson Bay, resulting in a persistent zonal to northwesterly flow aloft over Manitoba.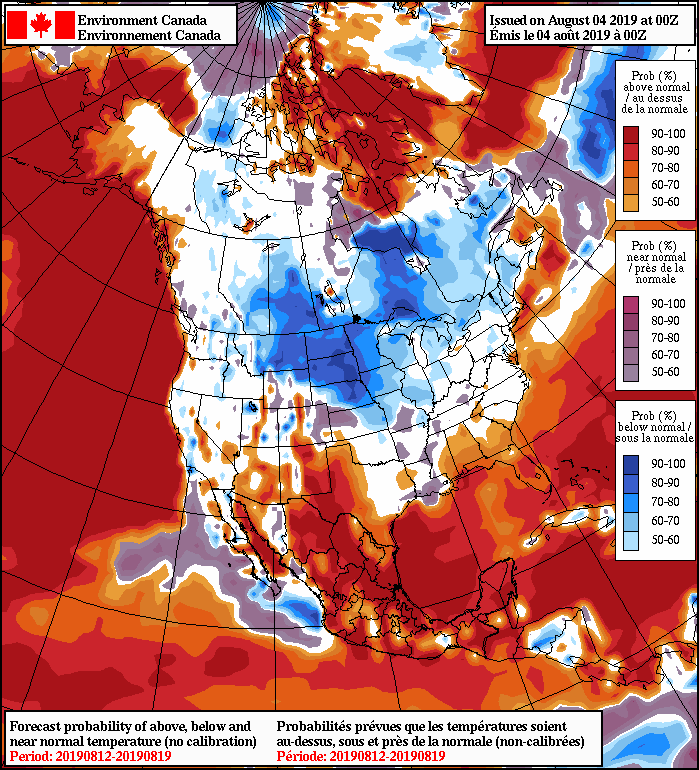 This upper level wind pattern generally produces near-seasonal temperatures with cool spells. Long-range forecast models are showing daytime highs generally in the 21 to 26°C range right through the weekend with overnight lows in the low to mid teens.
Today's seasonal daytime high in Winnipeg is 26°C while the seasonal overnight low is 13°C.