Winnipeg will see seasonably cool conditions over the next couple days, but summer warmth returns for the weekend.
Cooler temperatures are in place for the Red River Valley today as an Arctic air mass pushes in from the northwest. Temperatures will climb to a below-seasonal 23°C in Winnipeg today with northwest winds of 30 gusting 50 km/h. The city will see plenty of sun through the day with just partly cloudy skies across the region. A sprawling high pressure system moving into the province will bring low temperatures near 9°C with light winds.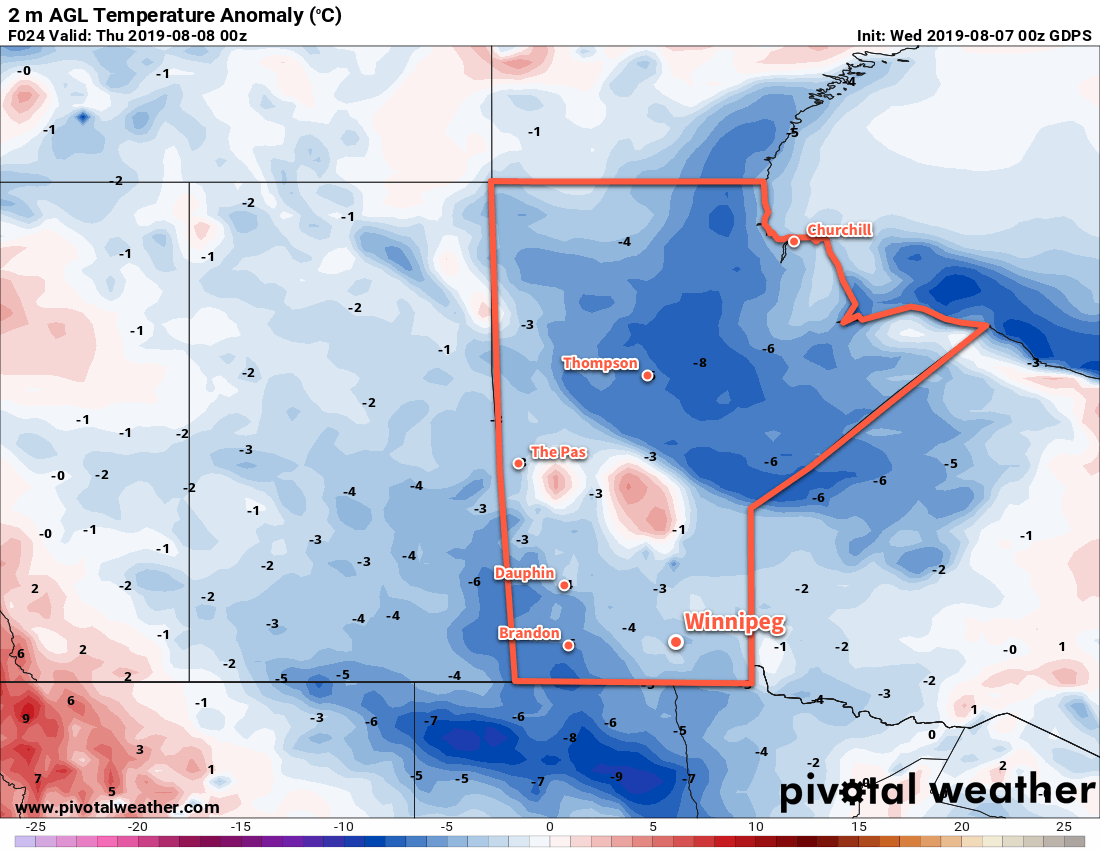 On Thursday, the high pressure system will continue to slowly push eastwards into the province. The city will see mainly sunny skies with northwesterly winds once again near 30 gusting 50 km/h. Winds will ease in the evening as the high pressure system moves into southern Manitoba. Temperatures will dip to a low near 9°C under clear skies.
On Friday, a light southerly return flow will develop as the high exits the region. This will allow warmer temperatures to build back into the region; Winnipeg will see highs climb back up into the upper 20s, likely around 28°C. The city will continue to see plenty of sun, but a few clouds will likely be in place across the region. Temperatures will head to a low near 16°C on Friday night under partly cloudy skies.
Long Range Outlook
The weekend will bring near-seasonal temperatures to the Red River Valley with variable cloudiness. Early indications are that thunderstorms may be possible across the region Saturday night into Sunday morning.
Today's seasonal daytime high in Winnipeg is 26°C while the seasonal overnight low is 13°C.