Winnipeg will see a couple more chances of rain before the entire region plunges into an extended period of seasonably cool conditions.
A breezy day lies ahead for Winnipeg as an unstable northwest flow moves over the region. Winds will pick up to 30 gusting 50 km/h today as temperatures head to a near-seasonal high of 15°C. There should be plenty of sun this morning, but skies will become mixed as it warms up. The chance for a few scattered showers will develop for the afternoon. Winds will ease this evening with clearing skies. Temperatures will dip to a low near +4°C with more cloud cover pushing in early Thursday morning.
The next low pressure system to affect the region will approach through on Thursday, spreading more cloud cover in through the day. As a result, Winnipeg will see mostly cloudy skies for much of the day. The day will again see seasonal temperatures with a high near 16°C and west-southwest winds near 20 km/h. Unfortunately, it's going to be the last day we see seasonal conditions for a while. By late in the day, rain will spread across the Red River Valley. Most regions will see several hours of wet weather that will taper off overnight. Temperatures will head to a low near 5°C with winds shifting to the northwest. Much of the Red River Valley looks to receive close to 10 mm of rain by Friday morning with local amounts up to about 20 mm possible.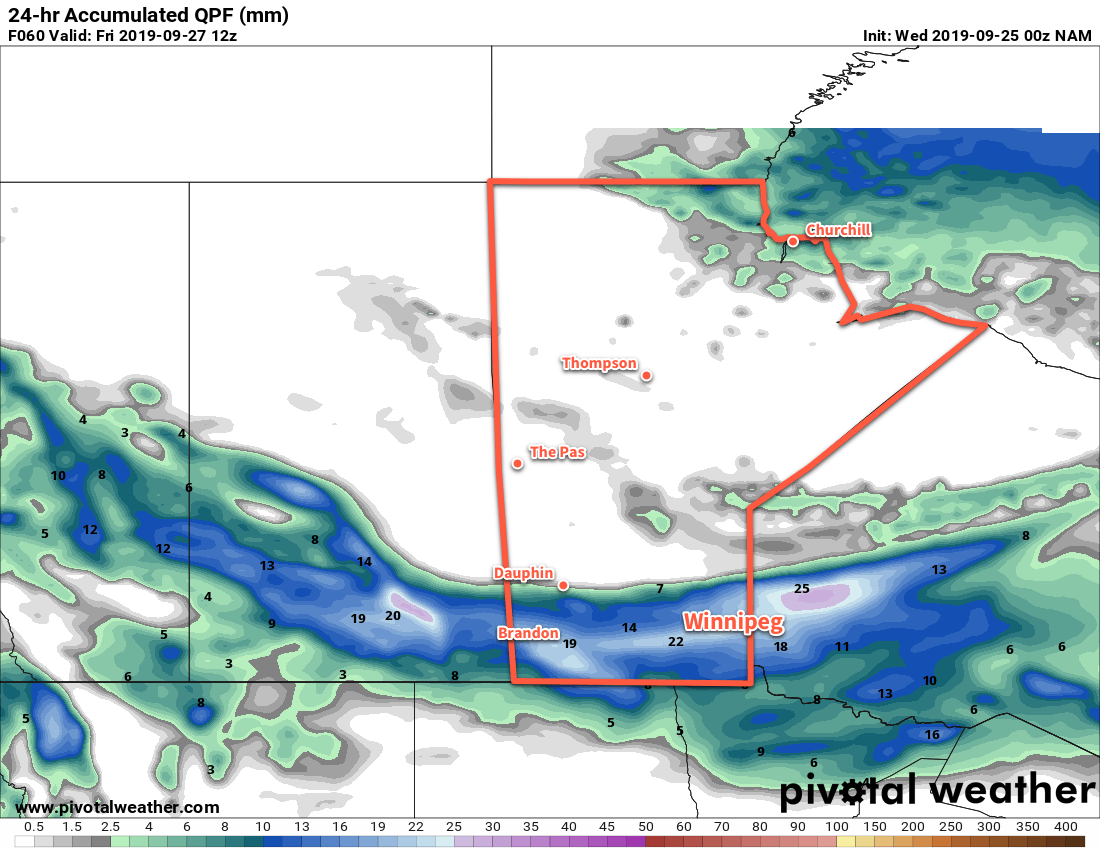 Brisk northwest winds near 30 km/h will usher in a cooler, drier air mass on Friday. The cloud cover will break up early, leaving behind mixed skies for most of the day. Temperatures will be seasonably cool with a high of just 10°C. The region will see just a few clouds lingering on Friday night as the winds taper off. Temperatures will dip to a low near +1°C with a chance of frost.
Long Range Outlook
Cool weather will persist right through much of next week with daytime highs in the upper single digits for much of that time. Saturday should bring some sun to the area, but with northerly winds and cool temperatures the chance for lake-effect showers will develop.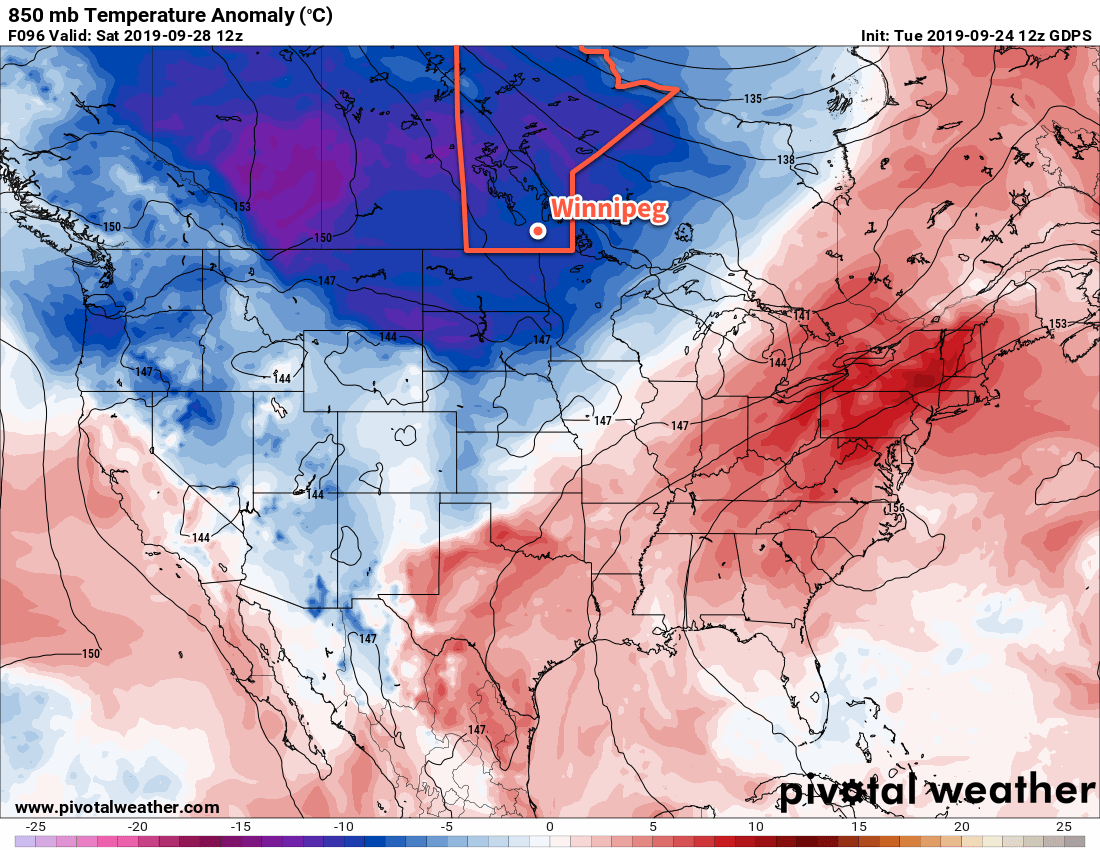 Widespread unsettled conditions look to return with another disturbance lifting out of the United States for Sunday into Monday, potentially lingering into Tuesday. How far north the rain from that system will be able to push is still uncertain, however, and could end up falling just short of the Canadian border.
Today's seasonal daytime high in Winnipeg is 16°C while the seasonal overnight low is 4°C.