The Red River Valley will see a frost on Saturday morning, then more rain is on the way for Sunday and Monday.
The sun returns today after another 10 to 20 mm of rain drenching in the Red River Valley. Winnipeg will see a seasonably cool high near 12°C as an Arctic ridge builds into the province. Winds will be light out of the northwest at 15 to 25 km/h. That Arctic ridge will bring frost to the region tonight with lows dropping to -1 or -2°C through the valley. Winds will be light overnight with a few clouds lingering.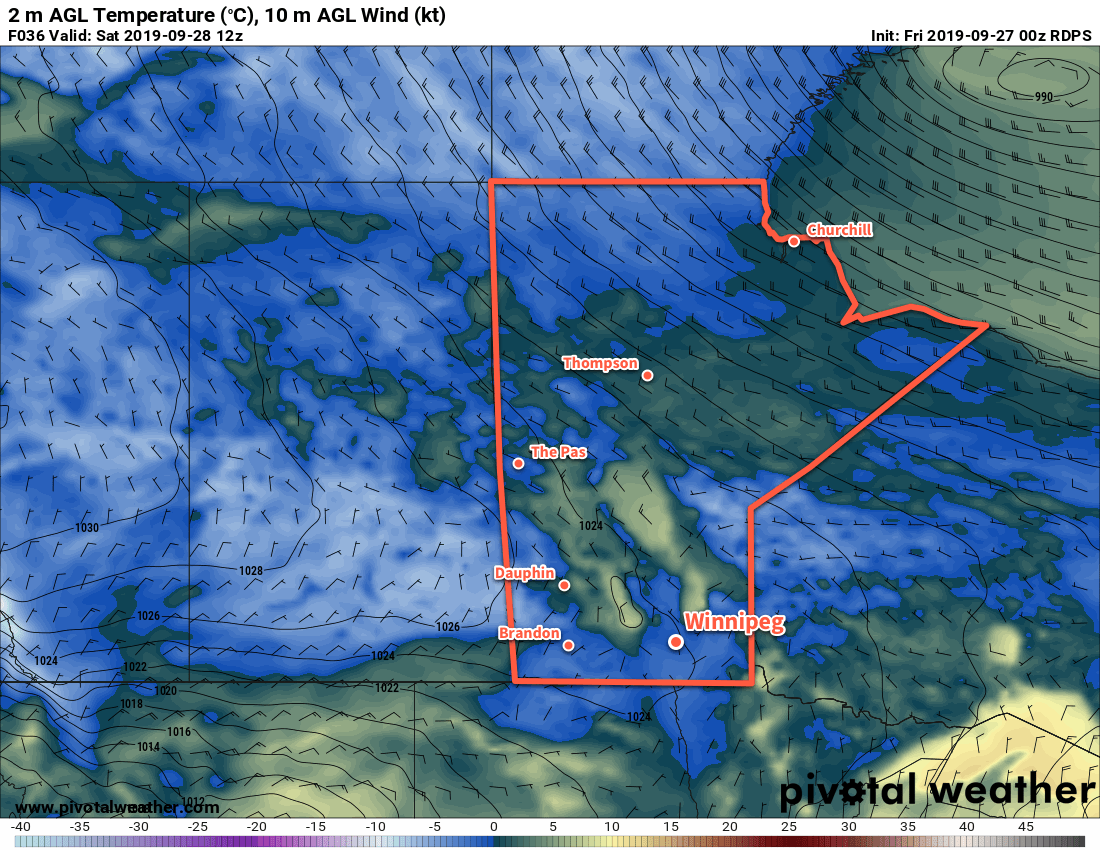 That Arctic ridge will remain in place on Saturday, keeping winds light and temperatures cool. Winnipeg will see a high of 10°C with increasing cloud cover. The cloud will be thickening up ahead of a major fall storm that will impact the entirety of the southern Prairies. What will be a major snow storm for the Alberta Foothills will transition to a mix of rain and snow across Saskatchewan and to primarily a rain event for Manitoba. Rain will spread northwards through the Red River Valley on Saturday night with temperatures dipping to a low near +4°C. The wind will pick up overnight as well, increasing out of the northeast to 30 km/h by Sunday morning.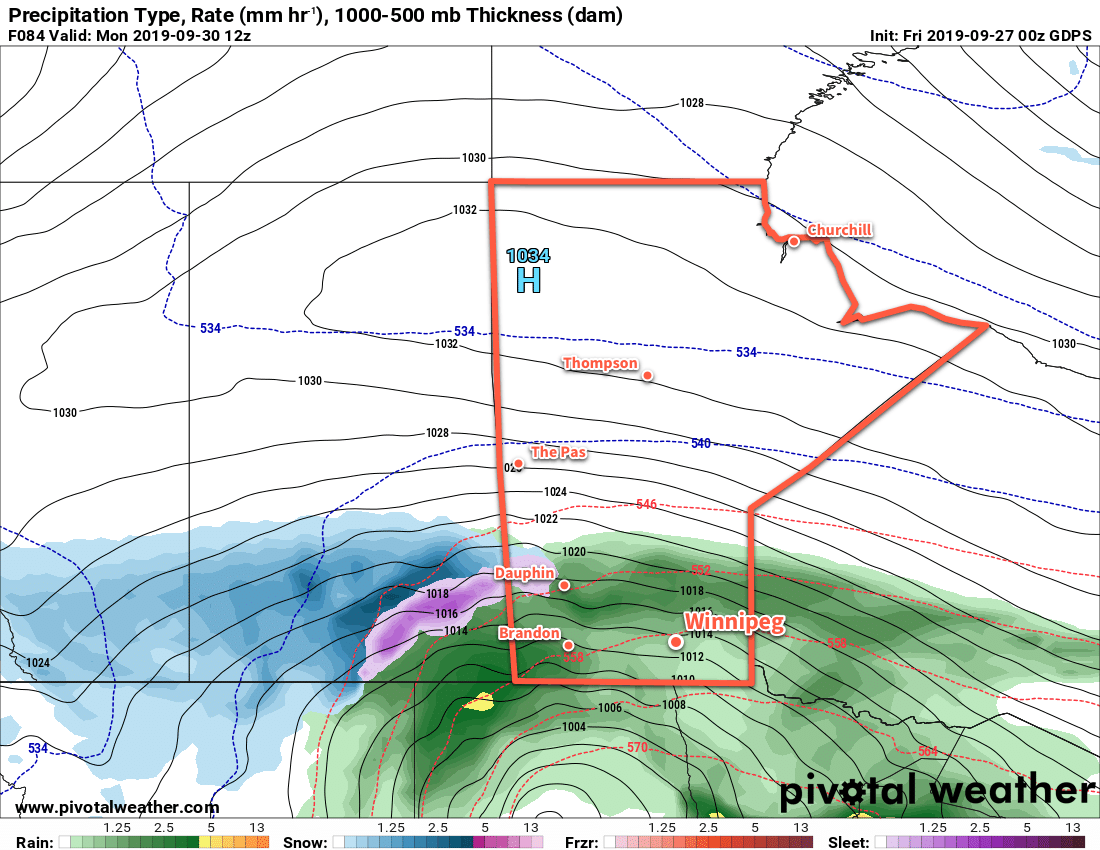 Southern Manitoba will see more wet weather on Sunday with periods of rain moving through the region. Winnipeg will see a cool high near 7°C with moderate northeasterly winds of 30 to 40 km/h through the day. Periods of rain will persist through Sunday night with temperatures remaining steady. Much of the region will likely see 15 to 25 mm of rain through Sunday to Monday morning.
Long Range Outlook
The Red River Valley will see more rain on Monday with another 10 to 20 mm possible. Rain will taper off Tuesday, but cool temperatures and a brisk northwest wind will likely result in some lake-effect precipitation. The rest of the week looks dry with below-normal temperatures.
---
If you have plans to travel west across the Prairies on Sunday through Tuesday, keep in mind that this system will bring significant snowfall to some areas in Saskatchewan into southern Alberta. Check ECCC's forecasts for not only your destination but also stops along the way to ensure you don't hit any unexpected winter driving conditions.
Today's seasonal daytime high in Winnipeg is 15°C while the seasonal overnight low is 4°C.