The weather will slowly improve in Winnipeg through the rest of the work week.
Winnipeg will see a gradual return towards seasonal conditions despite the prevalence of a large Arctic ridge. Today and Thursday will both bring mostly cloudy skies as the high moves through. Temperatures will be seasonably cool with highs in the upper single digits. Earlier in the week it looked like more rain would be possible for Winnipeg, but latest forecasts have shunted the precipitation southwards. Most of the rain will fall south of the border, but a bit may cross the southern Red River Valley tonight. Winds will stay light the next couple days.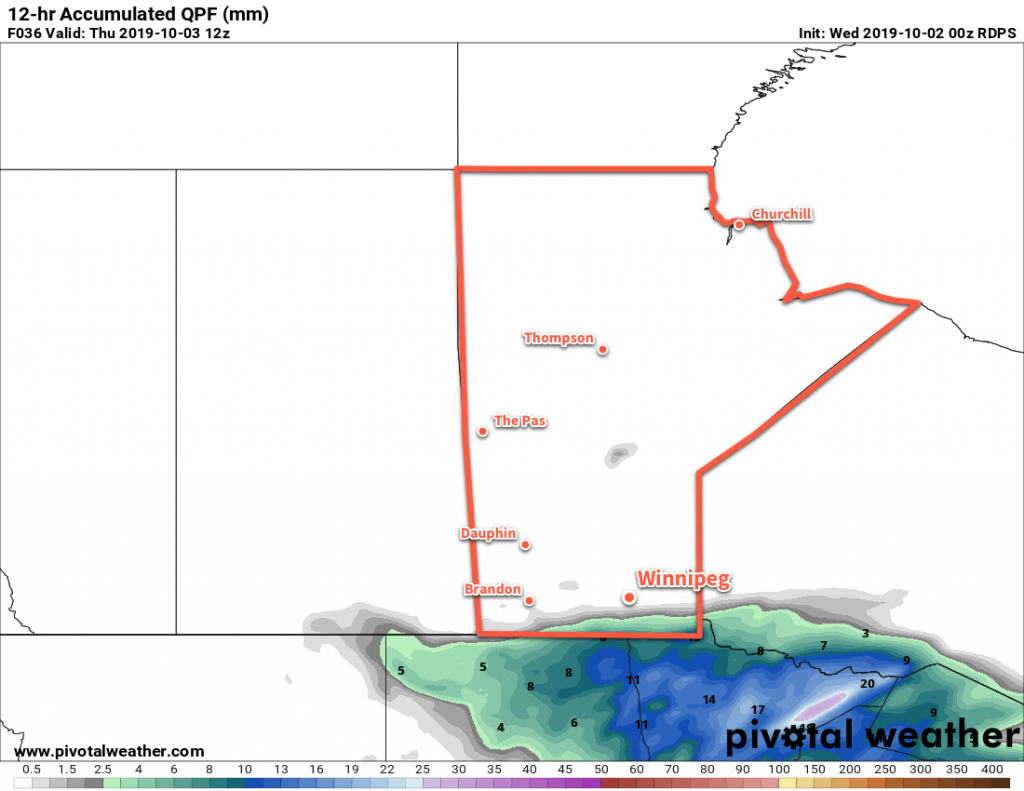 On Friday, sunshine should return to the region with mixed skies as brisk southerly winds develop. As the wind increases to 30 gusting 50 km/h, temperatures will finally climb into the low teens. The cloud cover will thicken up late in the day with a chance of rain developing again on Friday night.
Long Range Outlook
A trough moving across the region will continue to bring a chance of rain through Saturday, then conditions are forecast to settle for much of next week. After the sun returns for the end of the weekend, it looks like it will stick around for much of next week. Temperatures will return to near-seasonal values with highs in the low to mid-teens.
Today's seasonal daytime high in Winnipeg is 14°C while the seasonal overnight low is 3°C.