Winnipeg will see seasonably mild temperatures this weekend before more rain and cooler weather returns.
Winnipeg will get to enjoy a comparatively pleasant weekend when compared to the last! The city will see daytime highs in the low teens right through the weekend and overnight lows hovering a bit above 0°C. This morning's southeast winds near 30 km/h will ease later today, then stay light through the rest of the weekend.
A trough moving through today will keep skies overcast across the region today. While there may be a slight risk of some late-day rain for Winnipeg, it's more likely that any precipitation develops to the east and northeast. Some sun will return for Saturday with mixed skies.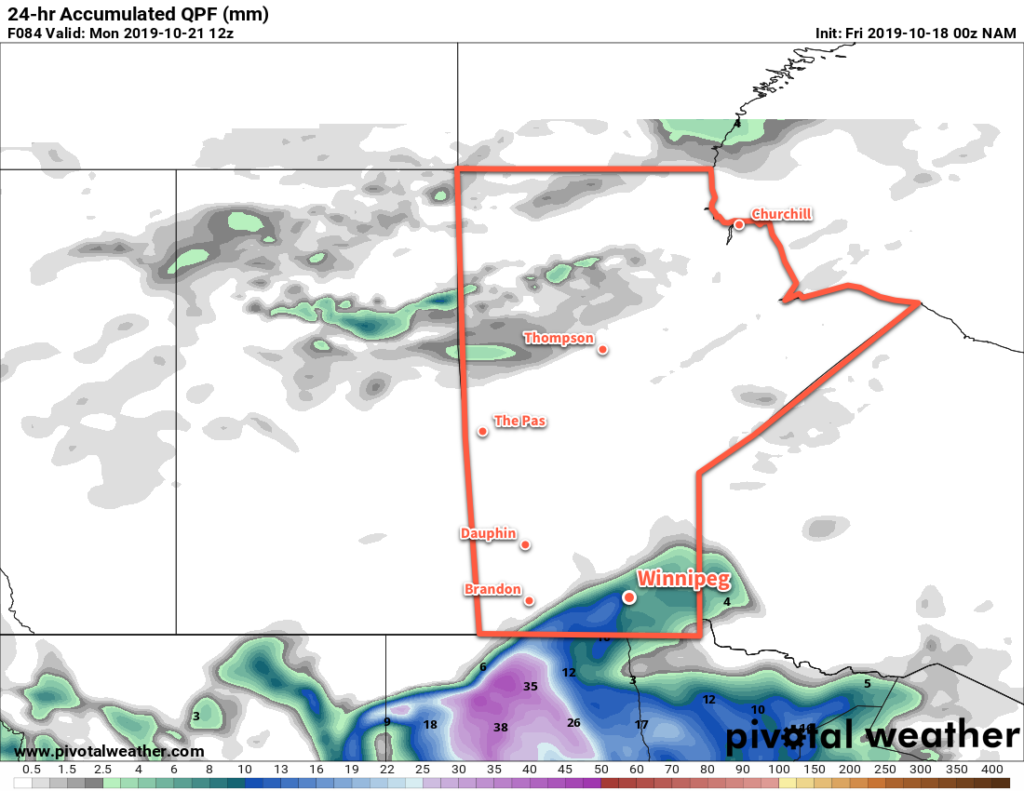 On Sunday, a low pressure system will move across the Dakotas into Minnesota, spreading more cloud back into the region. On Sunday night, winds pick up out of the north and some rain is likely over the Red River Valley. There's uncertainty with amounts at this point, but 5 to 15 mm across the region seems likely.
Long Range Outlook
More rain is possible on Monday as colder air begins to push southeastwards across the Prairies. The rest of the week will likely bring mixed to cloudy skies with several lake-effect precipitation events developing off of the Manitoba Lakes through the week. Daytime highs will dip to the mid- to low single digits with overnight lows hovering around the freezing mark.
Today's seasonal daytime high in Winnipeg is 9°C while the seasonal overnight low is -1°C.