Winnipeg will see warm and windy weather this weekend with a chance of seeing the sun again!
A disturbance crossing Manitoba today will start bringing drier air into the province and help clear out some cloud. In the Red River Valley, southerly winds will pick up into the 20 to 30 km/h range this afternoon, but the clouds will linger. There will continue to be a chance for freezing drizzle or flurries as temperatures head to a high near -3°C. A trough moving through this evening will usher in westerly winds that will start to break up the cloud cover. Temperatures will dip to a low near -7°C as winds ease.
Saturday will mark the beginning of Winnipeg's windy weekend as a warm front pushes into the region. Winds will pick up out of the south again to 30 gusting 50 km/h with more cloud than sun. Temperatures will climb towards 0°C through the day, then up above freezing in the evening as winds shift to the southwest. Skies will stay mixed overnight with temperatures dipping back below freezing for Sunday morning.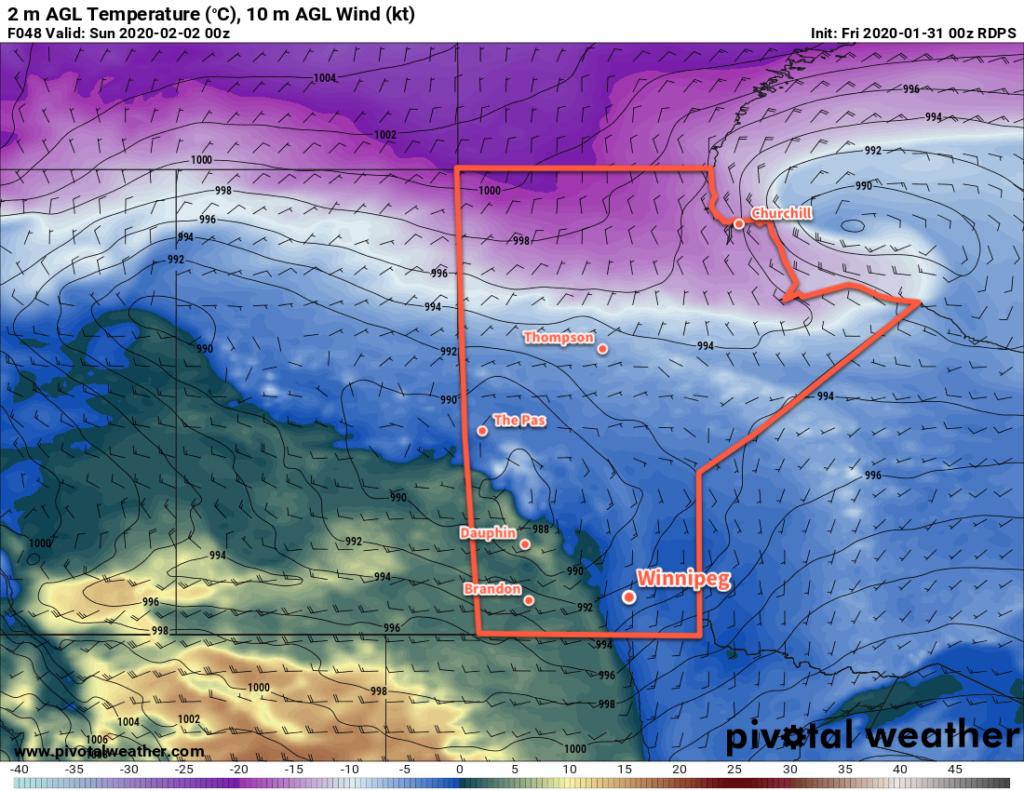 A cold front will slump southwards through the Red River Valley on Sunday, bringing more cloud into the region and strengthening west-northwest winds. The Red River Valley will see winds strengthen to 30 gusting 50 km/h except for the western escarpment region where gusts up to 60 km/h will be likely. The organized snow associated with this system will likely stay north of Winnipeg, crossing through the southern Interlake.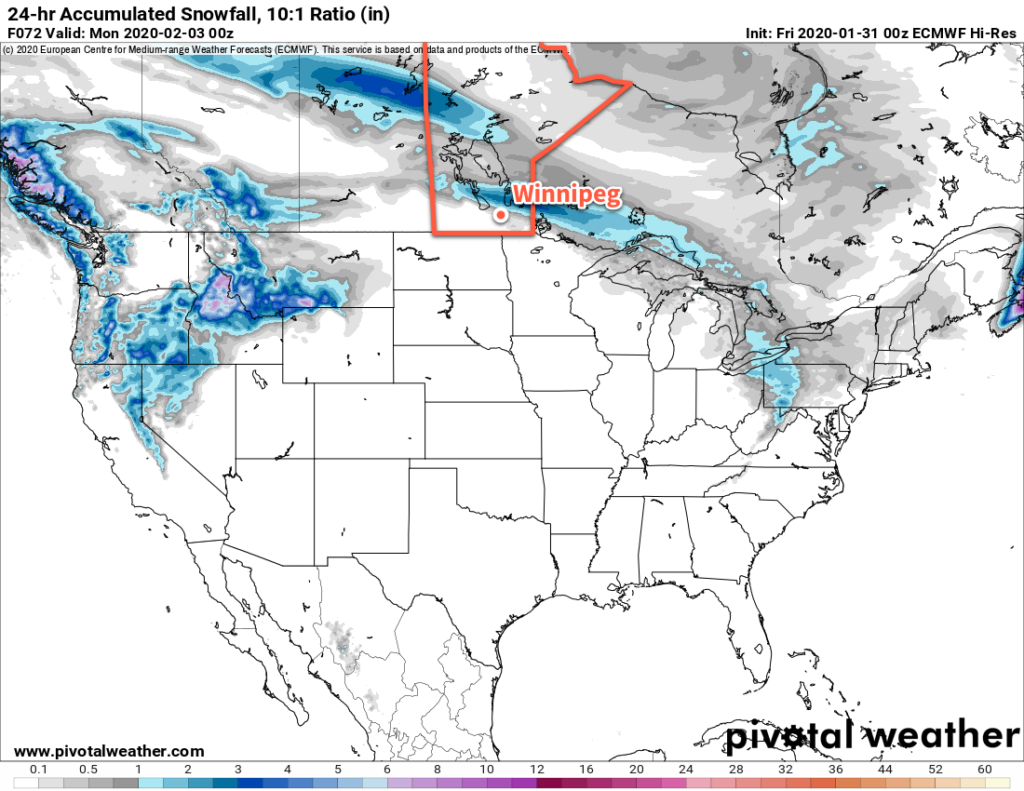 The city will likely see mixed skies through the day with a chance of flurries. There could be a chance of patchy freezing rain, but it's too early to say with any certainty. Winds will gradually taper off on Sunday night as skies clear with temperatures dipping to a low near -13°C.
Long Range Outlook
Temperatures return towards seasonal values to start next week as a ridge of high pressure builds into the region. The city will finally see some sunshine through the first half of the week with little cloud or snow expected. More cloud is forecast to move in through the second half of the week as warmer temperatures return.
Today's seasonal daytime high in Winnipeg is -11°C while the seasonal overnight low is -21°C.