Milder spring weather will return to Winnipeg after a couple more cool days.
A brisk northwest wind of 20 to 30 km/h will keep daytime highs nearly 10°C below normal over the next couple days in Winnipeg. The city will see variable cloudiness today and tomorrow – partly cloudy skies today and mixed skies tomorrow – as the spring sunshine continues to produce convective cloud over the region. The low-level instability in the cool air will continue to bring a chance for some light flurries both days.
Overnight lows will dip into the -5 to -10°C range.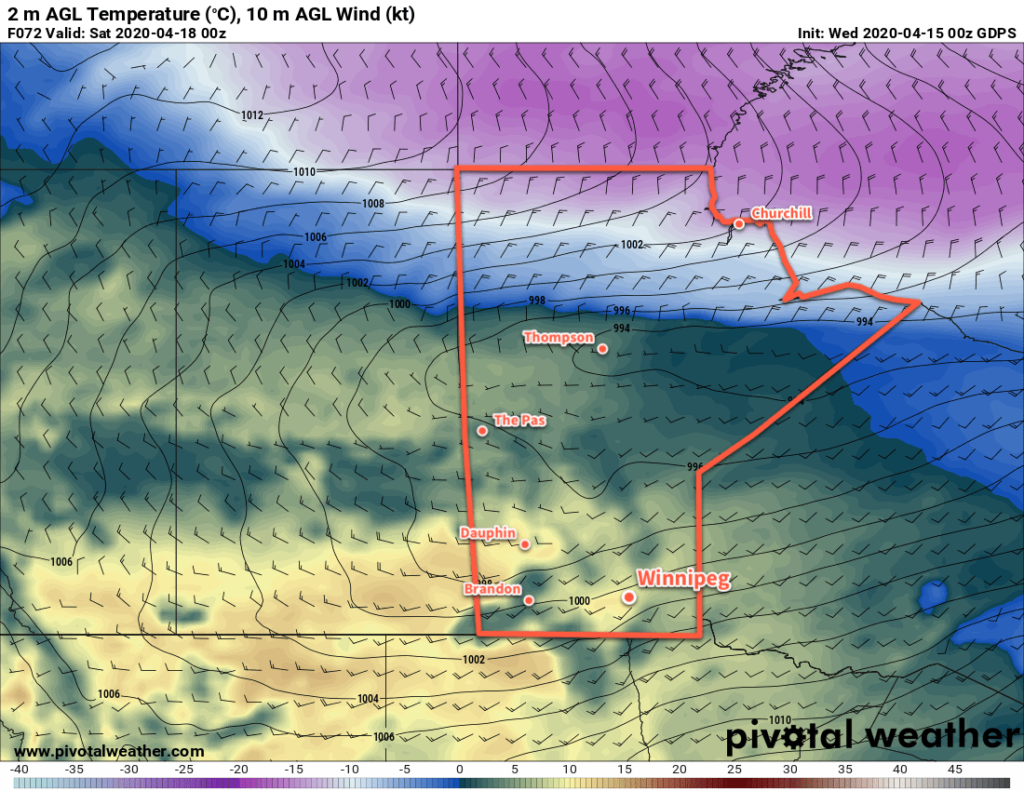 On Friday, a warm front pushing through the province will usher in a milder Pacific air mass. Highs will return towards seasonal values near 10°C with breezy southwest winds of 20 to 30 km/h. Fortunately it's a fairly dry air mass, so the region should see plenty of sunshine. Near the western escarpement, winds will be a bit stronger with gusts up to 60 km/h.
Long Range Outlook
Winnipeg will see a cloudier weekend with highs in the mid-single digits as a series of disturbances move through. There will be a couple chances for precipitation through the weekend as well. Settled conditions with temperatures rebounding back towards seasonal values will develop early next week.
Today's seasonal daytime high in Winnipeg is 10°C while the seasonal overnight low is -2°C.