Winnipeg will see seasonably cool conditions last through the first half of the weekend, then warmer weather arrives on Sunday.
A series of Arctic ridges will move through over the next couple days, keeping temperatures cool across southern Manitoba. Both Friday and Saturday will bring daytime highs near 10 °C in Winnipeg and lows dipping just below freezing. The city will see light southerly winds today switching to light northerly winds on Saturday.
The city will see mixed to cloudy skies today as the cloud associated with a low to the west slumping into the Dakotas clips through the Red River Valley. The rest of the weekend will see partly cloudy skies return. There's a small chance of an isolated shower or snow flurry overnight Friday into Saturday morning. Otherwise, the weekend should be dry.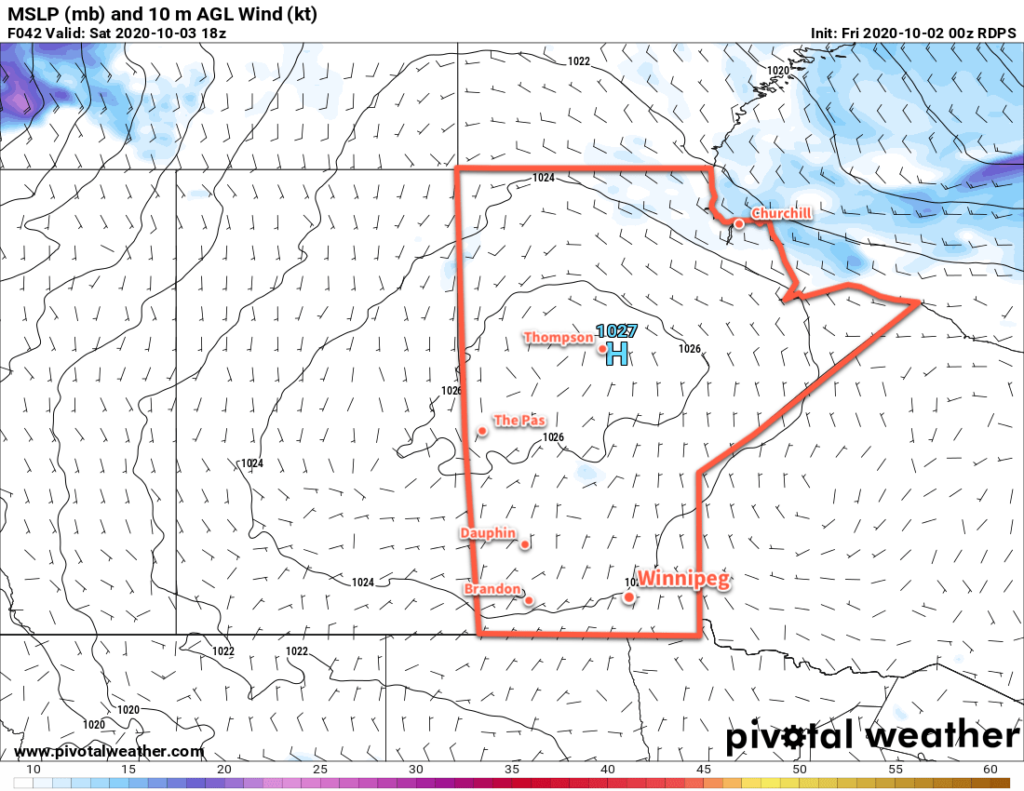 On Sunday, an approaching low will usher in moderate southerly winds of 30–40 km/h and bring temperatures back up to a near-seasonal 12°C. This will mark the beginning of a stretch of near-seasonal temperatures that should last right through the coming week. With a warmer air mass in place, overnight lows on Sunday night will be much warmer, bottoming out around 8 °C.
Long Range Outlook
Next week will start off with some cloud on Monday, but then bring partly cloudy conditions through much of the rest of the week. Temperatures look to be fairly steady with highs in the mid-teens and lows in the 5–10 °C range. No notable precipitation is forecast for the city, however areas further north could see several chances for rain through the week.
Today's seasonal daytime high in Winnipeg is 14 °C while the seasonal overnight low is 3 °C.