Temperatures will climb back up above freezing today in Winnipeg, followed by a push of cooler air that will bring seasonal conditions back to the region.
A low pressure system crossing Manitoba today will bring cloud and mild temperatures to Winnipeg today. Skies will stay mostly cloudy today as temperatures climb to a high around +3 °C. Southerly winds of 30—40 km/h will stick around for much of the day, not easing until later this afternoon. Skies will stay mostly cloudy tonight with temperatures dipping to a seasonably mild low near -4 °C.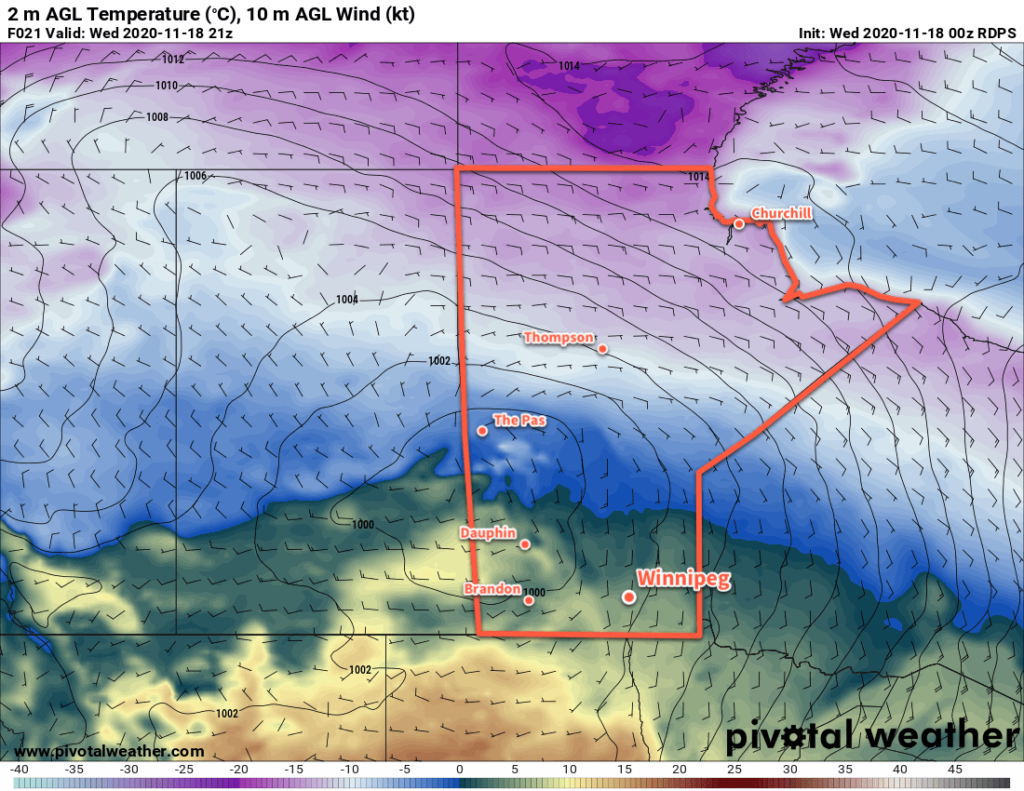 Saturday will bring mainly cloudy skies to the city again as a new disturbance tracks towards the region and cooler air slumps into the region. Highs will top out around the freezing mark today with light northwest winds. A fast moving upper-level disturbance will move into the region on Thursday evening, spreading light snow across southern Manitoba. Temperatures will dip to a low near -10 °C overnight as winds pick up out of the northwest into the 20—30 km/h range. Many areas across southern Manitoba will see 2–4 cm of snow by the time it tapers off early Friday morning.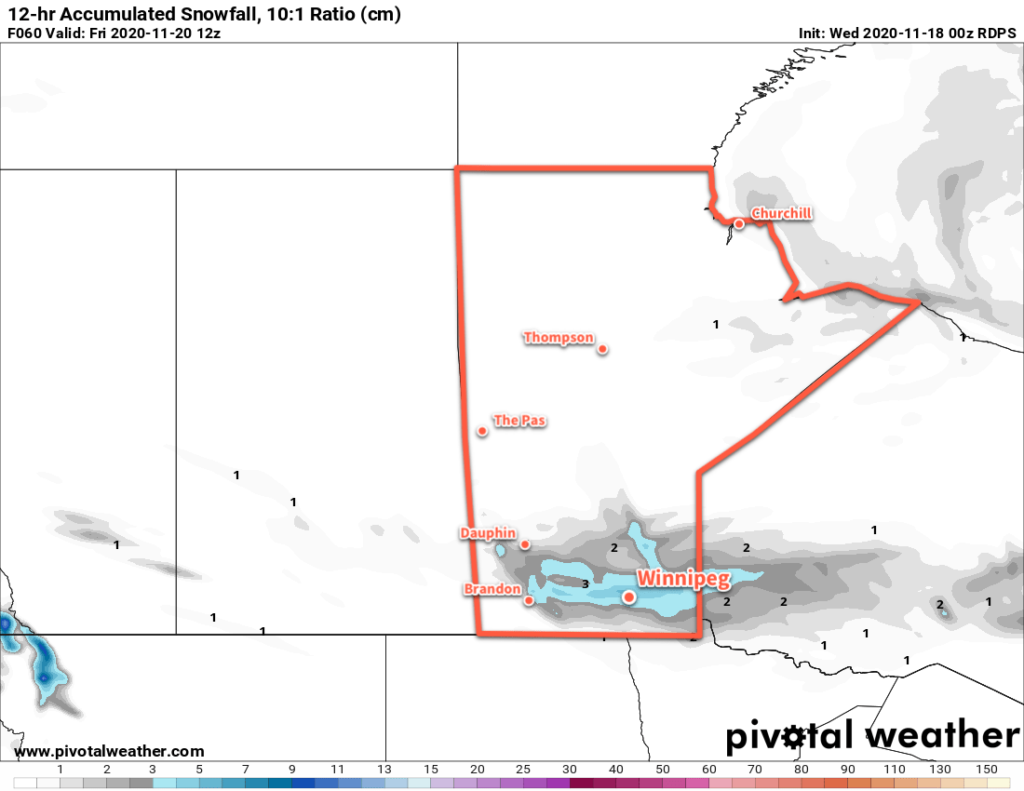 Skies will finally clear out on Friday as the upper-level disturbance tracks off to the east. In its wake, Winnipeg will see partly cloudy skies and easing winds as a sprawling Arctic high pushes into the region. Temperatures will be near-seasonal with a high around -5 °C. The city should see mainly clear skies on Friday night with temperatures dropping to a low near -13 °C.
Long Range Outlook
Mild air returns this weekend with highs returning to the -5 to 0 °C range right into next week. No major snowfall is in the forecast, but occasional cloud cover and light snow from the lakes will be possible..
Today's seasonal daytime high in Winnipeg is -3 °C while the seasonal overnight low is -11 °C.