Near-seasonal temperatures will continue in Winnipeg this week with mid-week sun turning cloudier and unsettled for Friday.
Winnipeg will see clearing skies today as a low pressure system pushes eastwards through Ontario. Those breezy northwest winds that moved in yesterday evening will begin to gradually ease this afternoon. By evening, skies should be clear as the wind tapers off. A ridge moving across the province tonight will keep things calm overnight with a low near -5 °C.
On Thursday, a sunny start will see clouds gradually build in with a southeast wind picking up into the 20–30 km/h range. Winnipeg should see a high near 8 °C. Skies will become overcast with southeast winds continuing near 30 km/h through the night. A low pressure system will push into the province by Friday morning, spreading a wintry mix of precipitation into the region.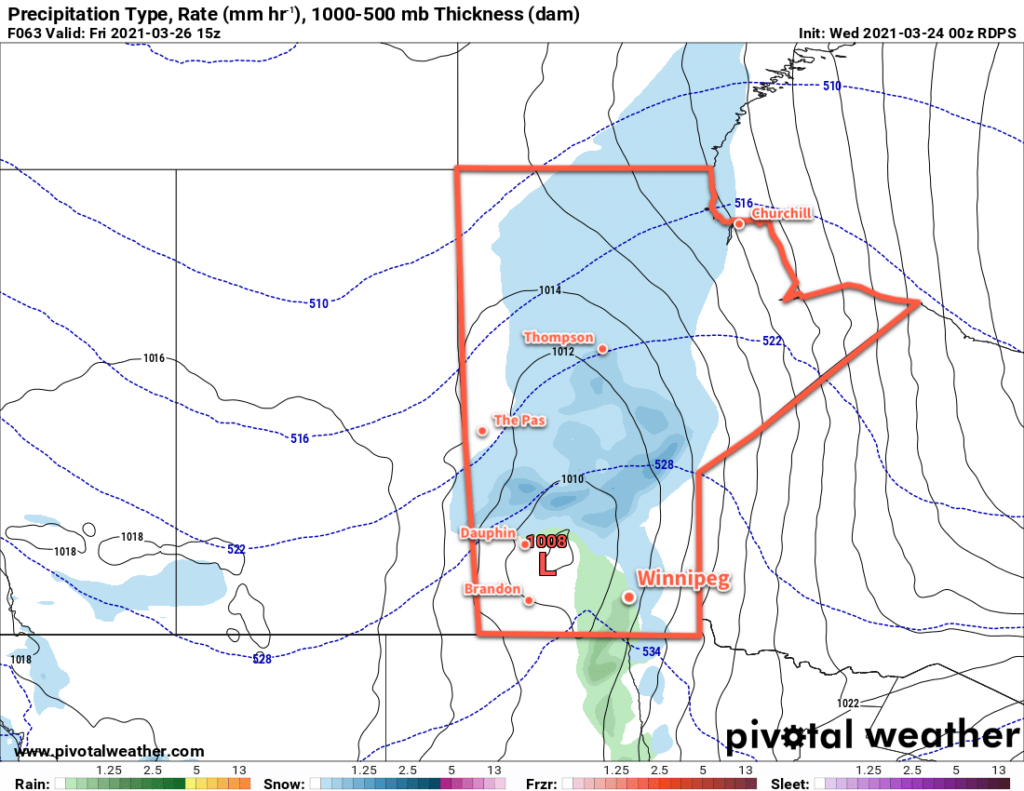 The weather in Winnipeg will turn on Friday as the next low moves through the province. The city will see mainly cloudy skies with a good chance of morning flurries changing to some rain showers. The winds will continue out of the south near 30 km/h for much of the day. This low will draw some warmer air back into the region, bringing Winnipeg's high back to around 7 °C.
The wind will ease on Friday night with mixed skies and a low near -3 °C.
Long Range Outlook
Sunshine will return to the region this weekend with near-seasonal temperatures. Some unsettled weather is possible to start the work week. Forecasts show a broad upper ridge developing mid-week, likely bringing a prolonged stretch of seasonably mild weather to the region with daytime highs in the mid-teens likely.
Today's seasonal daytime high in Winnipeg is 2 °C while the seasonal overnight low is -9 °C.