After a week bringing welcome reprieve from the heat, more rain than Winnipeg has seen in months, and some clean air back to the region, sun and summer heat will return this weekend.
Winnipeg will see one more seasonably cool day today as an upper trough exits the region. Temperatures will climb into the low 20s with light northwest winds. A few morning clouds will clear out for the afternoon leaving sunshine and a pleasant summer day. Tonight will bring seasonal temperatures down to the low teens and clear skies.
An upper ridge will build across the province this weekend, bringing light winds on Saturday strengthening to moderate southwesterlies on Sunday. Temperatures will climb into the low to mid-30s both days with plenty of sunshine. Humidity levels should stay comfortable through the weekend.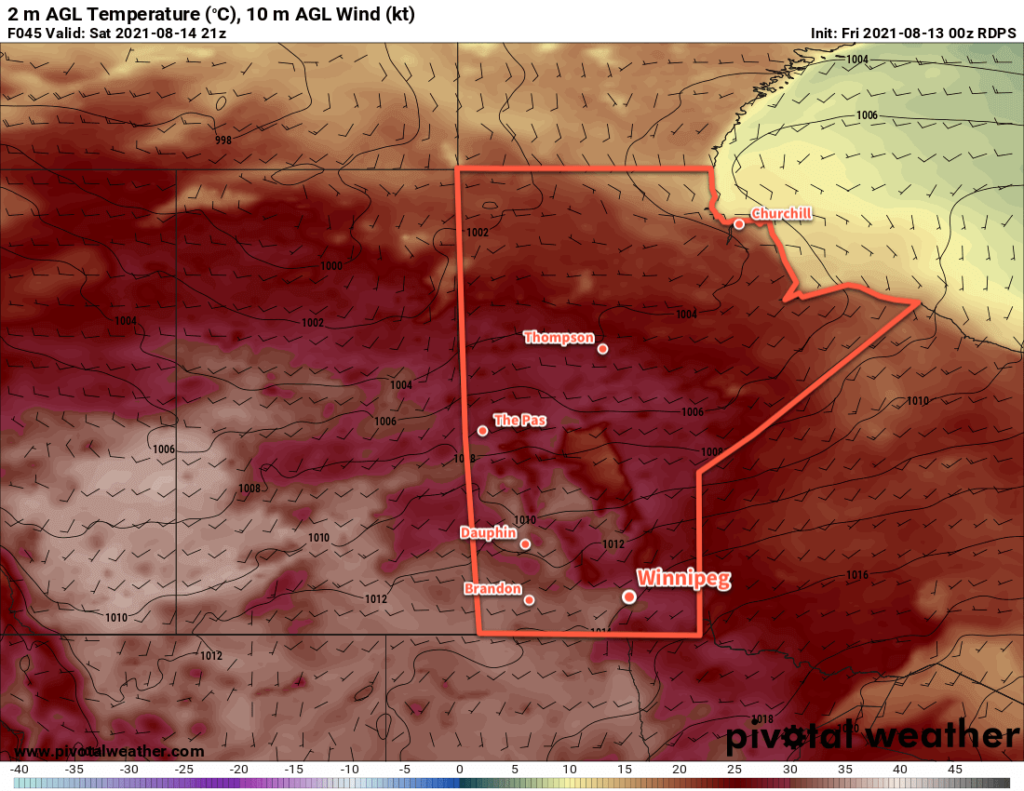 This system will also bring very warm nights to the region with lows climbing to the upper teens on Saturday night and low 20s on Sunday night.
Fortunately, the region should stay smoke-free for the weekend. Smoke models show no notable smoke levels right through into Sunday. That said, there's a chance some hazy conditions could return to the region late Sunday into Monday, sourced from the wildfires over southern British Columbia.
All in all, it will be a hot and beautiful summer weekend across southern Manitoba.
Long Range Outlook
Conditions are forecast to turn more unsettled next week beginning on Tuesday and persisting much of the week. Temperatures will gradually ease back towards seasonal values with several chances of showers or thunderstorms over a multi-day period.
Today's seasonal daytime high in Winnipeg is 25 °C while the seasonal overnight low is 12 °C.