Temperatures will head back towards the upper 20s as the new school year gets started.
An upper ridge building across the Prairies will bring plenty of sun to Winnipeg through the rest of the week. Skies will stay fairly sunny right through Friday with just a few cloudy periods. As that upper ridge builds eastwards, temperatures will also climb with highs increasing from the low 20s today to near the 30 °C mark by Friday. With little humidity around, overnight lows will range from the high single digits to the low teens.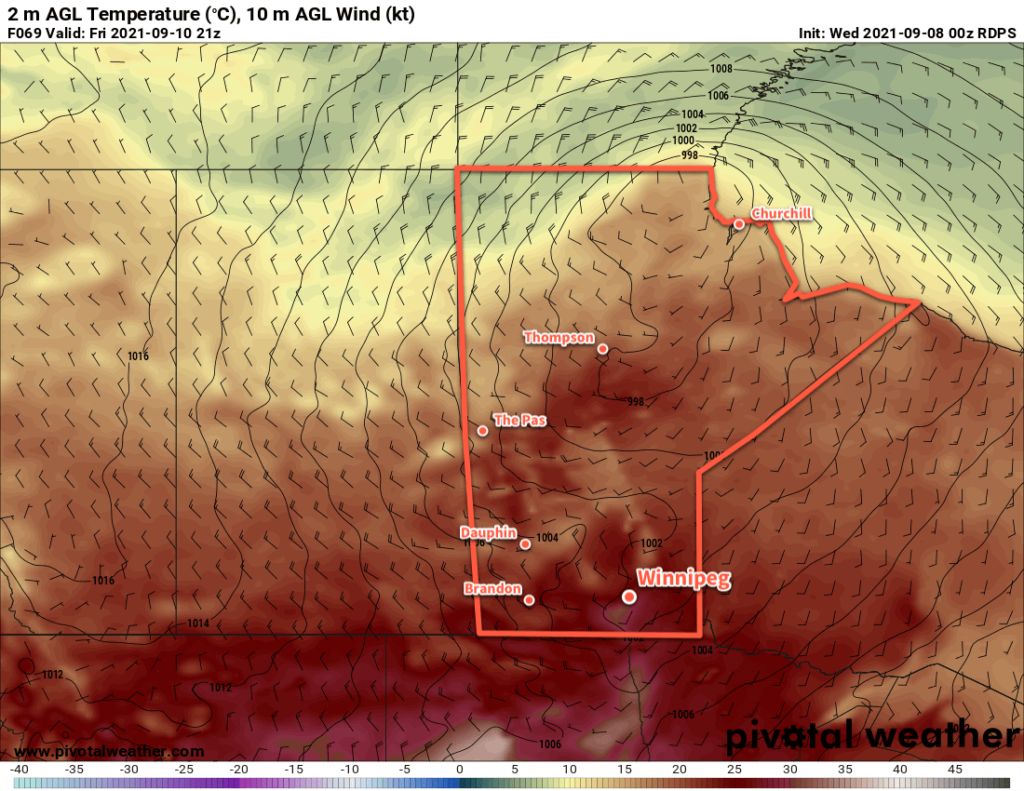 That northwest wind will return today, although not as strong as the city saw yesterday. The wind will pick up through the morning hours to 30 gusting 50 km/h for the rest of the day. Once the sun goes down this evening, the winds will quickly ease. A surface ridge moving across the province will keep winds light out of the south on Thursday. Then on Friday, the southerlies will strengthen back to around 30 km/h as a low pressure system moves into the province.
The region will stay dry through much of the week, although there is a slight chance of showers or thunderstorms on Friday night.
Long Range Outlook
A cold front will pass through the region on Friday night, ushering in a cooler air mass for the weekend. Highs will fall into the upper teens with a brisk northwest wind on Saturday that eases for Sunday. Skies will be mixed to mostly cloudy through the weekend.
Today's seasonal daytime high in Winnipeg is 20 °C while the seasonal overnight low is 8 °C.