Winnipeg will see unsettled days ahead as several disturbances move through the region.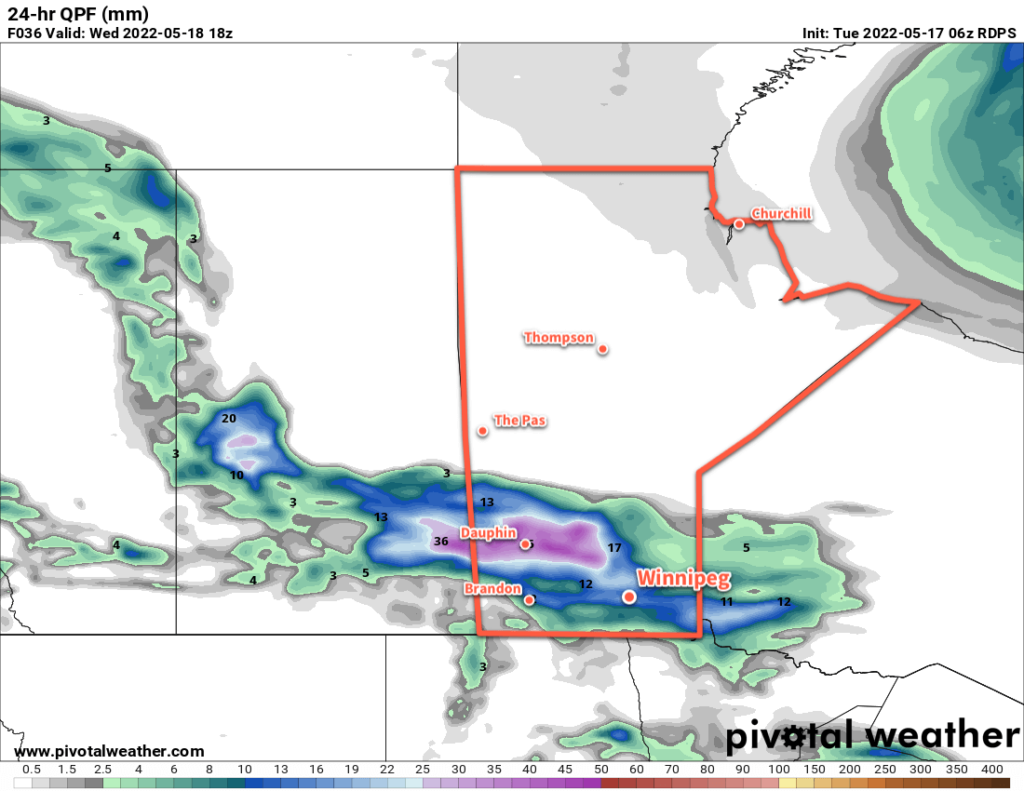 A slow-moving low pressure system moving across the region will bring cloudier, showery weather to southern Manitoba over the next couple days. Showery conditions will develop this morning over southwestern Manitoba and spread into the Red River Valley by late morning. The rain will be spotty through midday, but will likely become a bit more organized through the afternoon. The showers will taper off this evening, but that won't be the end of things.
Today's showers will come from a leading impulse, while tomorrow will bring the actual low pressure system through the region. More showers will push into the Red River Valley early Wednesday morning. The region will see a chance of showers or thunderstorms through Wednesday morning. The instability will ease through the afternoon, leaving just a few lingering showers.
This system will bring as much as 5–10 mm of rain through most of the Red River Valley, but the rain will be more organized to the north. From the Parkland area eastwards across the Interlake, 10–25 mm of rain will fall over the next couple days.
Another low pressure system will move into the region on Thursday, associated with a deep upper trough sinking into the Prairies from the north. It will bring more rain to the region, spreading from western Manitoba in the morning to the Red River Valley in the afternoon. This system could bring a wide swath of 10–25 mm of rain to much of southern Manitoba.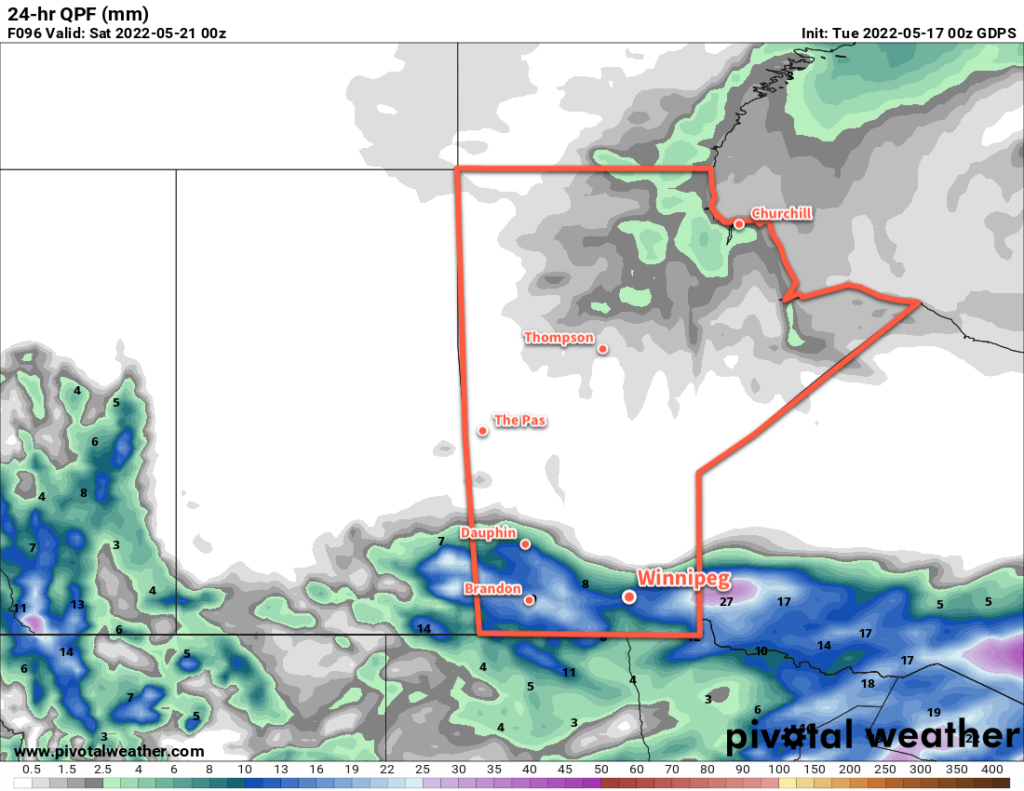 Northerly winds will strengthen over the region on Friday in the wake of Thursday's low. While it will help clear things out, a few afternoon pop-up showers will be possible.
This unsettled patter will be marked by seasonably cool temperatures. The Winnipeg area will reach a high in the mid-teens today, then drop into the low teens for Wednesday and Thursday. Both Thursday and Friday will bring highs near 10 °C. Overnight lows will gradually drop into the low single digits as the week progresses.
Long Range Outlook
Conditions should stabilize on the weekend, with a return of seasonal temperatures by Monday. The next chance of rain looks to be on Tuesday night when another upper disturbance pushes across the region.
Today's seasonal daytime high in Winnipeg is 20 °C while the seasonal overnight low is 6 °C.