Winnipeg will see near-seasonal warmth through the rest of the week as pleasant summer weather settles over the region.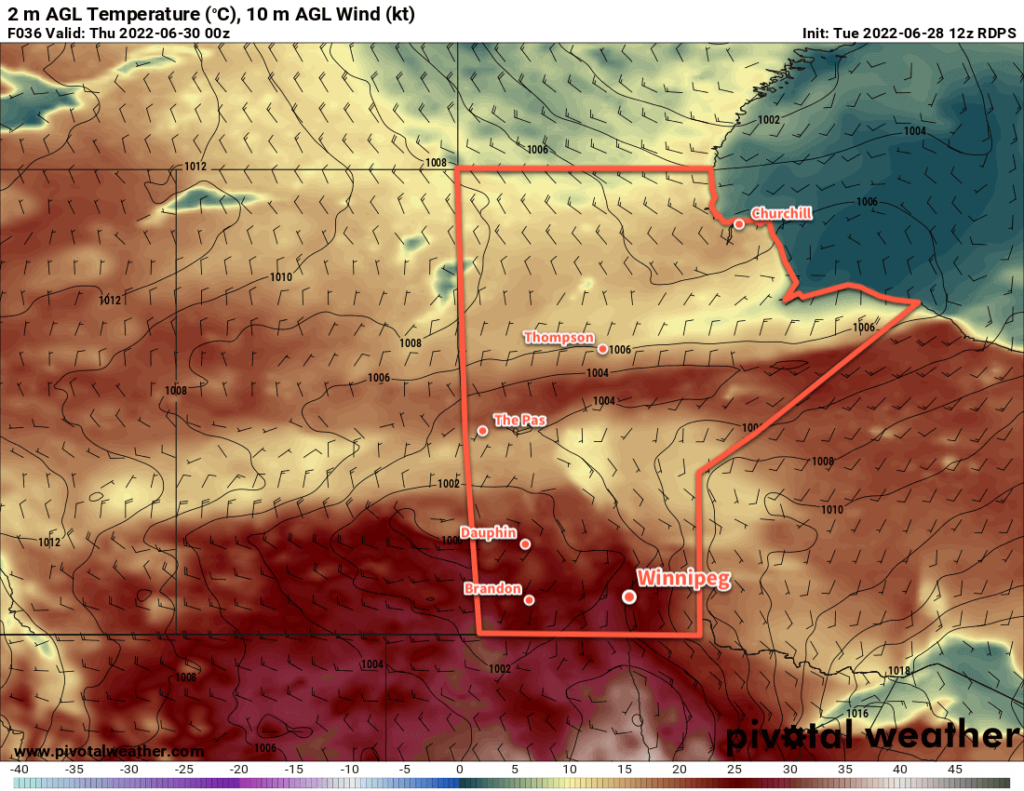 The city will see sunny skies today with cooler temperatures in the wake of a cold front that slumped through last night. A high pressure system moving into the region bring a northerly breeze the region today. Temperatures in Winnipeg will climb close to 20 °C under mainly sunny skies. Temperatures will dip into the upper single digits tonight with light winds.
Seasonal temperatures will return to Winnipeg on Wednesday as a warm front lifts towards the region. This will bring some cloud and a chance of showers to the region in the morning as any remnants of overnight convection slide eastwards. After that, the sun will break through the clouds a bit as temperatures warm into the mid-20s.
A cold front will push through on Wednesday evening, bringing a chance of showers or thunderstorms to much of the Red River Valley. Temperatures will head to a low in the 10–15 °C range.
On Thursday, some lingering cloud will gradually clear as temperatures warm into the low 20s. Both Thursday and Friday will bring highs in the 20–25 °C range with lows near 10 °C.
Long Range Outlook
Forecasts show the heat building back in this weekend with highs pushing into the mid- to upper 20s by Sunday. Long-range models show an increased probability of wetter weather, which also suggests that the region may see more unsettled conditions into next week.
Today's seasonal daytime high in Winnipeg is 25 °C while the seasonal overnight low is 12 °C.