An Arctic high building into the Prairies will bring seasonably cold temperatures and a bit more sunshine to southern Manitoba.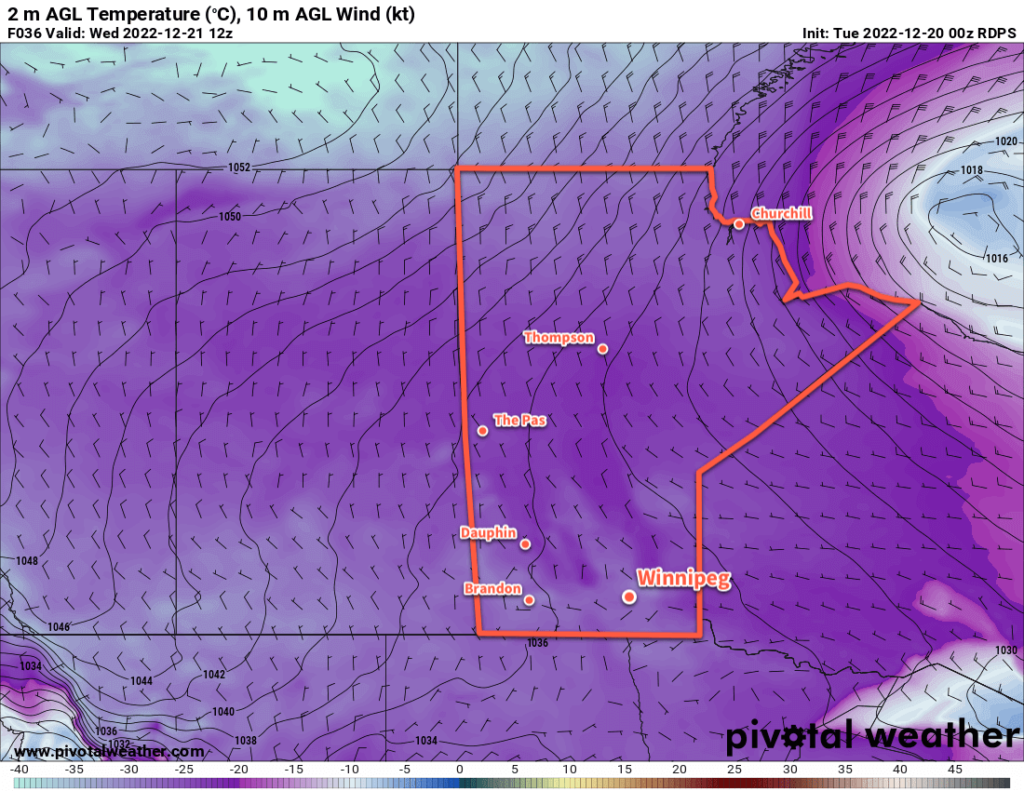 Colder temperatures are the story this week as a lobe of the polar vortex slumps into the northern Prairies. It will bring with it a persistent northerly flow that will build an Arctic ridge across the Prairies through the week.
Disturbances grazing by the region will bring a mix of sun and cloud to the region this week, but temperatures will be uniformly cold. Daytime highs in Winnipeg will sit near the -20 °C mark through the rest of the week with overnight lows generally in the -25 to -30 °C range.
With such cold overnight lows, its possible that the region will see extreme cold warnings at times this week for wind chill values dipping to the -40 mark.
No significant snow will fall across the region this week, but a weak disturbance passing by to the south will spread some snow across the region on Wednesday. Accumulations will be minimal with just a centimetre or two possible by the time it tapers off overnight.
Long Range Outlook
Cold conditions will continue into the Christmas weekend, but by Sunday the worst should begin to break. Heading into next week, warmer weather will move into the region along with some more light snow.
Today's seasonal daytime high in Winnipeg is -11 °C while the seasonal overnight low is -21 °C.