Winnipeg will see great weather this week with mild temperatures and a mix of sun and cloud.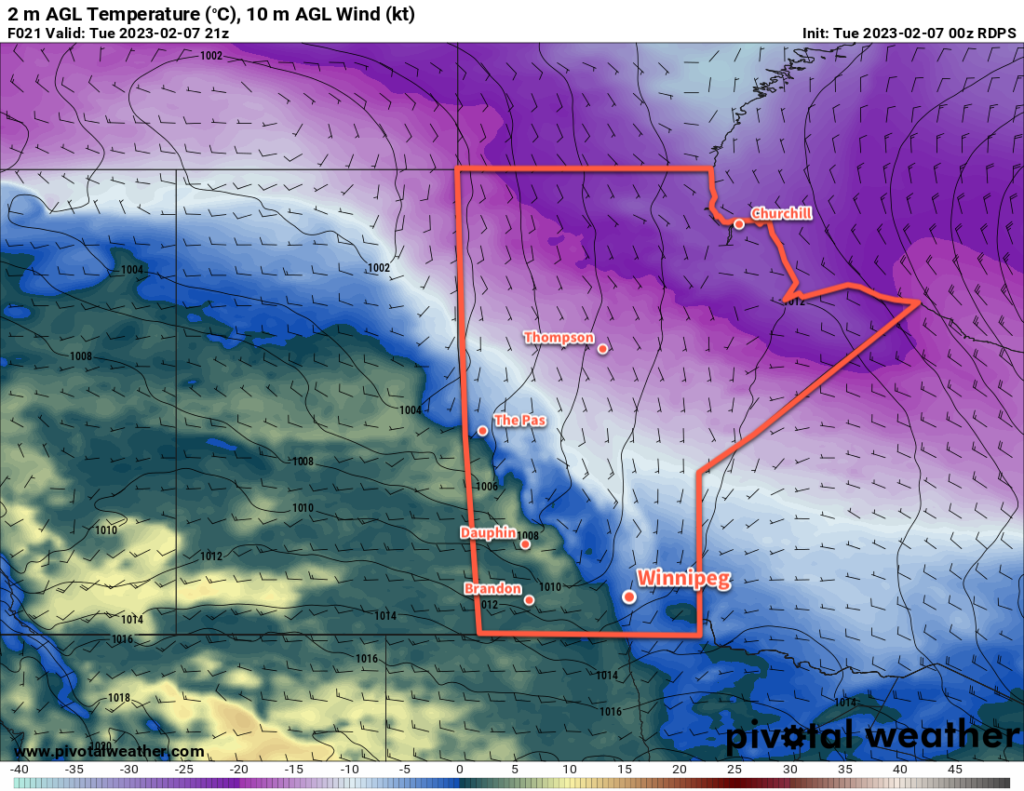 With the Polar Vortex now displaced well away from our region, milder Pacific air continues to wash across the Prairies. This has brought daytime highs up to around the freezing mark where they'll stay for much of this week!
Daytime highs in Winnipeg will hover around the freezing mark for a couple more days. The region will see some sun today and cloudier skies tomorrow. Overnight lows will also be mild for this time of year and dip down only into the mid-minus single digits.
On Wednesday night, a passing low pressure system will bring som light snow to southern Manitoba as it drags a cold front through the region. Moderate northerly winds with some light snow will move through overnight and taper off early Thursday morning. In the wake of this system it will be a bit cooler with temperatures dropping through Thursday morning close to -10 °C.
With clear skies, it will be a seasonably chilly night on Thursday night with a low near -20 °C.
Long Range Outlook
The cool-down will be short-lived, though! Friday will bring seasonable conditions to the region with a high near -10 °C under mixed skies. An increasing southerly wind will usher in warmer weather again on Friday night with temperatures climbing through the night. Winnipeg will likely warm up to around -5 °C by Saturday morning then climb to a high around freezing in the afternoon. Some cloud will move into the region on Sunday, bringing a chance of some light snow to the region with highs again near freezing.
The warmer weather looks to stick around into the middle of nexts week. After that, a passing low pressure system may bring some accumulating snow to the region and a return to more seasonal conditions.
Today's seasonal daytime high in Winnipeg is -10 °C while the seasonal overnight low is -20 °C.