Winnipeg has climbed out of the cold snap that brought bitter cold to the region last week and will see seasonably mild weather through the weekend.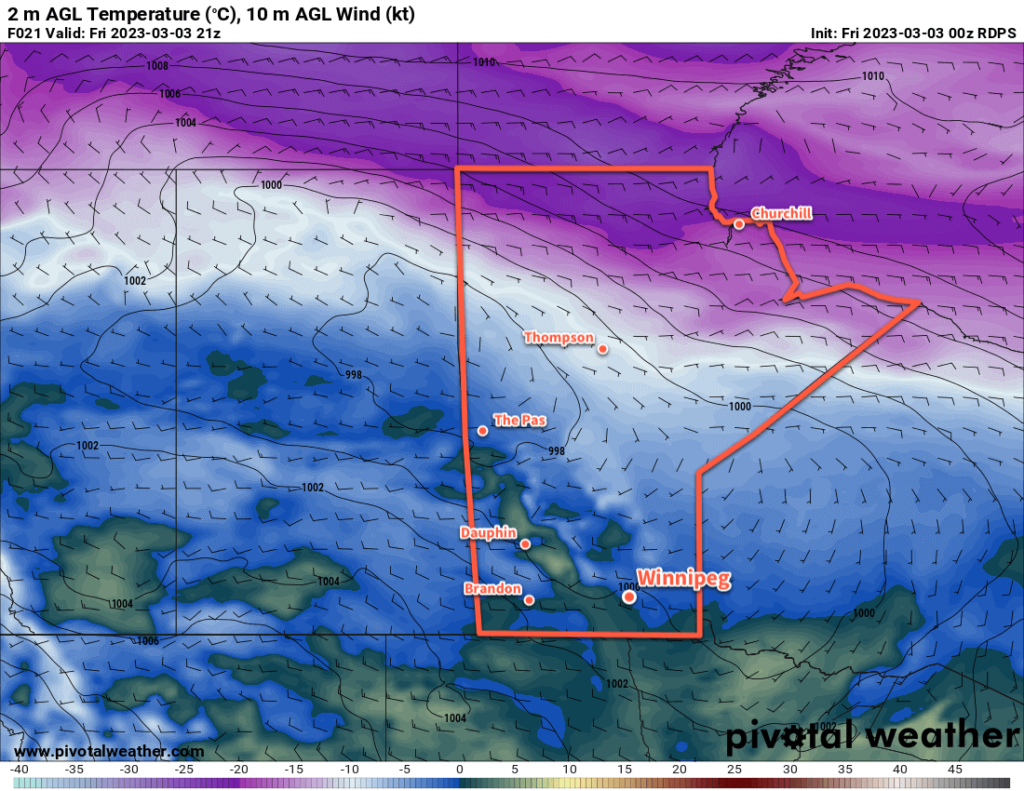 A warm front that passed through overnight has pushed temperatures above -10 °C and it will continue to climb through the day today. A trough moving through this morning will shift winds westerly, helping push the daytime high to near the freezing mark this afternoon. All this will happen under partly cloudy skies.
Temperatures will dip down to around the -10 °C mark tonight with partly cloudy skies. The weekend will continue to bring warmth to the region with a high near the freezing mark on Saturday and a couple degrees cooler on Sunday. Winnipeg will likely see partly cloudy skies on Saturday give way to cloudy conditions for Sunday.
No notable snowfall is expected through the weekend, and lows will continue to sit near the -10 °C mark.
Long Range Outlook
A cold front will push through early Monday, ushering in stronger north winds. This will bring cooler temperatures into the region with highs dipping towards -10 °C by Tuesday. Northerly winds will continue into mid-week with highs in the -10 to -5 °C range and overnight lows in the -15 to -20 °C range.
Today's seasonal daytime high in Winnipeg is -5 °C while the seasonal overnight low is -15 °C.