Last Saturday, on June 27th, North Dakota saw its first tornado outbreak of the year where 19 twisters touched down across the state.
[map autofit="1″ disable_scrollwheel="1″] [pin tooltip="Roseisle"]Roseisle, Manitoba[/pin] [pin tooltip="Pisek"]Pisek, North Dakota[/pin] [pin tooltip="EF-2 occurred just west of here"]Holmes, North Dakota[/pin] [/map]
A surface trough moving across the region associated with an upper level wave was the focus for severe weather across the region last Saturday. Plenty of instability was in place – MLCAPEs in the order of over 2000J/kg and sufficient shear (around 40 knots) was enough to support supercells in the region under the northwest flow. The first supercell in the region fired on the Manitoba side of the border and brought very large hail the size of tennis balls and strong winds to Roseisle and surrounding communities, such as Miami, MB. As the supercell drifted towards the south southeast it crossed the border into North Dakota near Walhalla, and held together quite well. A damage survey conducted by NWS Grand Forks it was found that several weak tornadoes were spawned out this supercell before it encountered a cluster of thunderstorms and weakened. Later on in the day several other tornadic supercells fired along the surface trough to the south of the initial supercell that was in northern North Dakota and produced more tornadoes.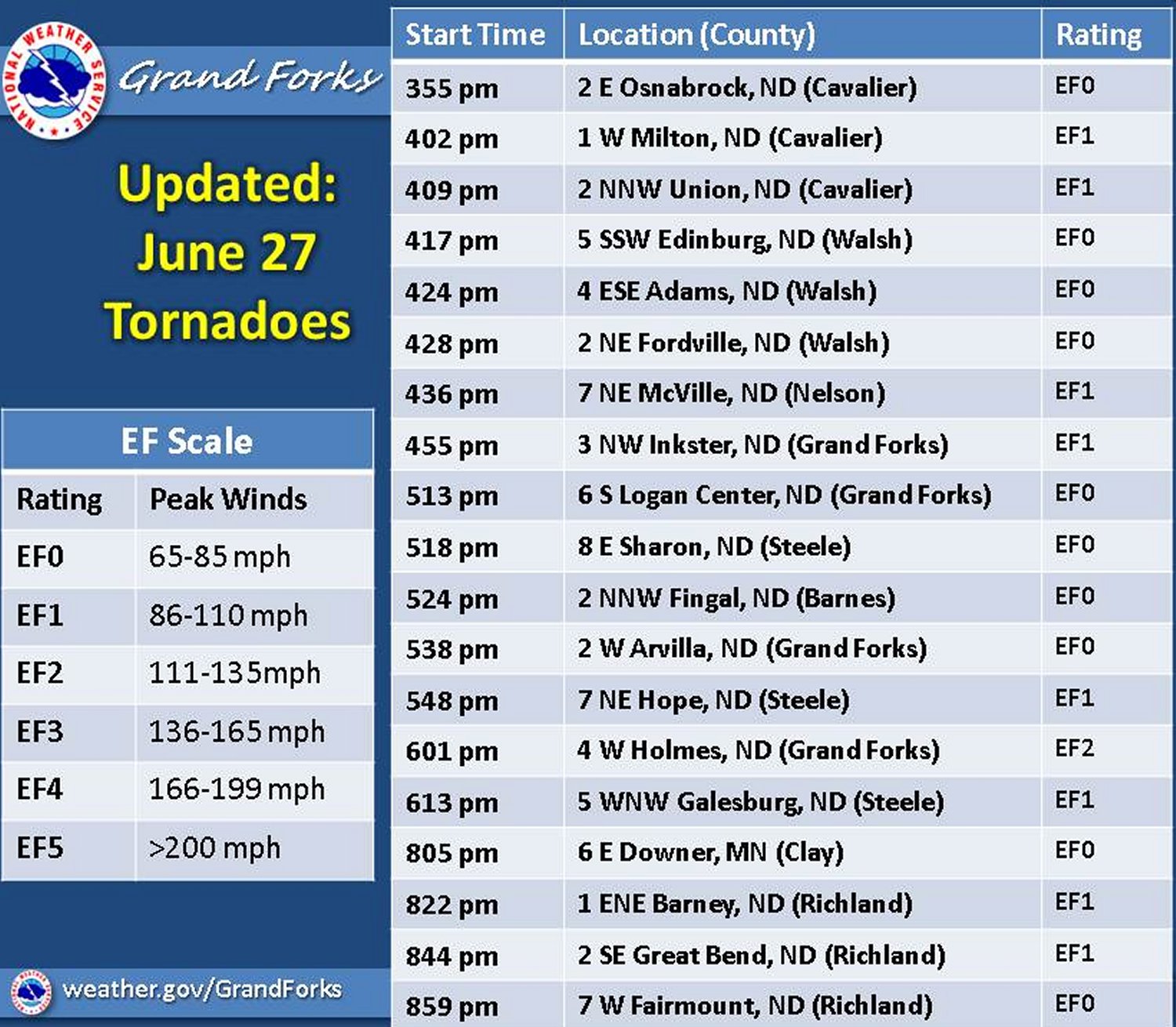 After it was all said and done, it was concluded that the strongest tornado of all, a cone tornado, was one that touched down near Grand Forks and was of EF-2 strength (winds between 177km/h and 217km/h). The other tornadoes reported were mostly of rope type and weaker; of EF-0 to EF-1 strength. Thankfully the NWS Grand Forks was quick on the warnings and did a good job alerting the public of a nearby tornado – no injuries or deaths were reported with any of the 19 tornadoes.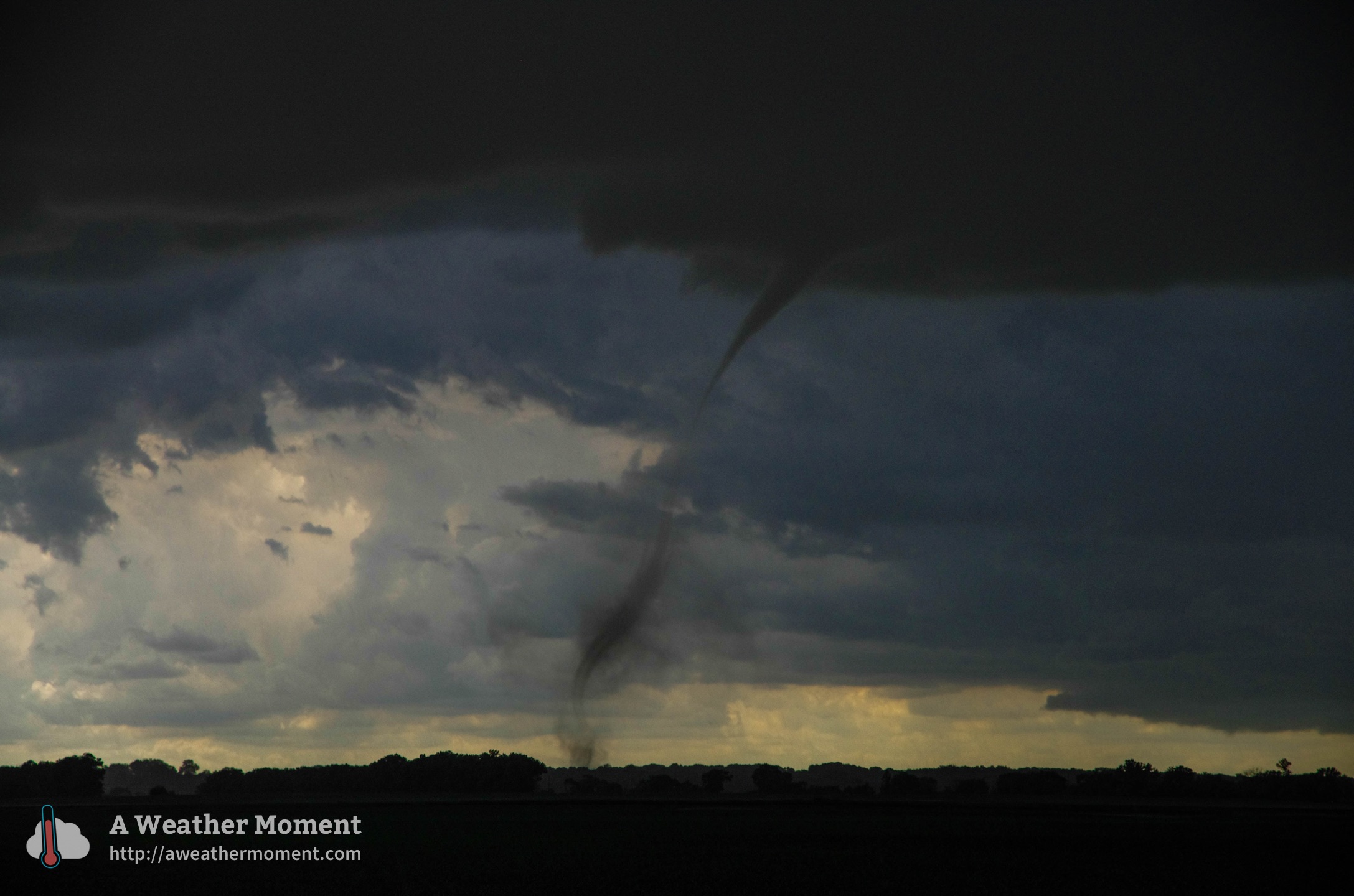 In other weather news this week, the west Pacific has been quite active typhoon-wise as three tropical storms are currently active, and of those one is expected to strengthen significantly by the beginning of next week, possibly to super typhoon status.