Temperatures in Winnipeg will soar through the first half of the week as summer returns in full force.
A potent upper-level ridge building over the region will bring temperatures well above seasonal values to wrap up September in southern Manitoba. With plenty of sunshine, temperatures will climb from the mid-20s today to near 30 °C on both Tuesday and Wednesday. Rather unusual for late season heat will be that it won't be overly windy. The city will see southerly winds up to 30 gusting 50 km/h this afternoon that ease overnight, lighter southeast winds for Tuesday, then southerlies back up to 30 gusting 50 km/h on Wednesday.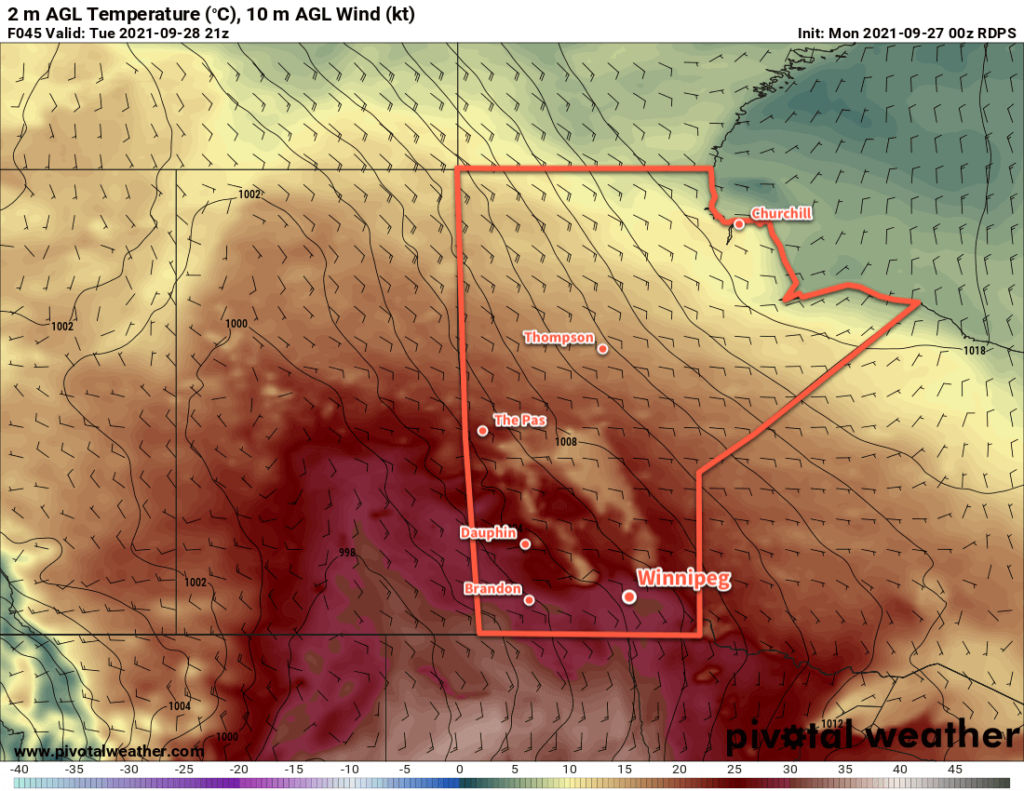 A cold front pushing towards the region on Wednesday will bring increasing cloudiness to the city through the day. Skies will stay mostly cloudy overnight with a good chance of showers moving through the region overnight into Thursday morning.
Lows over the coming nights will vary from the low teens to upper teens.
Long Range Outlook
While temperatures will cool behind the cold front, above-seasonal warmth will stay right through into next week. Forecasts show the upper ridge pattern breaking down in the second half of next week, bringing a return to more seasonal temperatures and unsettled conditions.
Today's seasonal daytime high in Winnipeg is 15 °C while the seasonal overnight low is 4 °C.