After a hot Friday, a series of disturbances moving through the region will usher in unsettled conditions.
Before the weather turns, Winnipeg will see a Friday of full on summer heat. Southerly winds will strengthen to 30 gusting 50 km/h with temperatures climbing to a high near 30°C. Those southerly winds will also bring more humidity into the region; dew points will rise to around 17°C today producing humidex values in the mid 30s. Skies will stay sunny for much of the day, but by the afternoon an approaching trough of low pressure will begin to spread cloud into the region.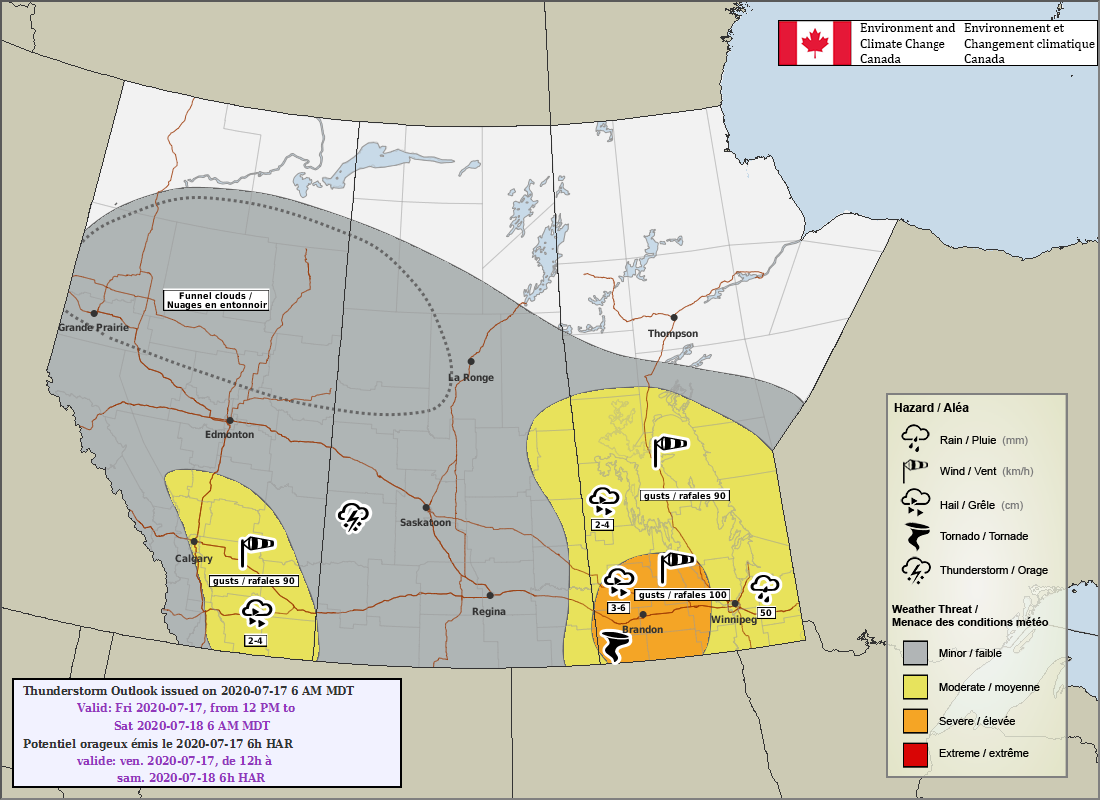 Through the afternoon and evening hours, the city will see a chance of thunderstorms. The best support for severe activity is over southwestern Manitoba, there will still be a risk of scattered strong to severe thunderstorms in the Red River Valley. Thunderstorm activity will primarily develop along the trough, however a secondary area of thunderstorms will be possible along a cold front following in its wake. Much of the activity will push southwards into North Dakota through the evening hours.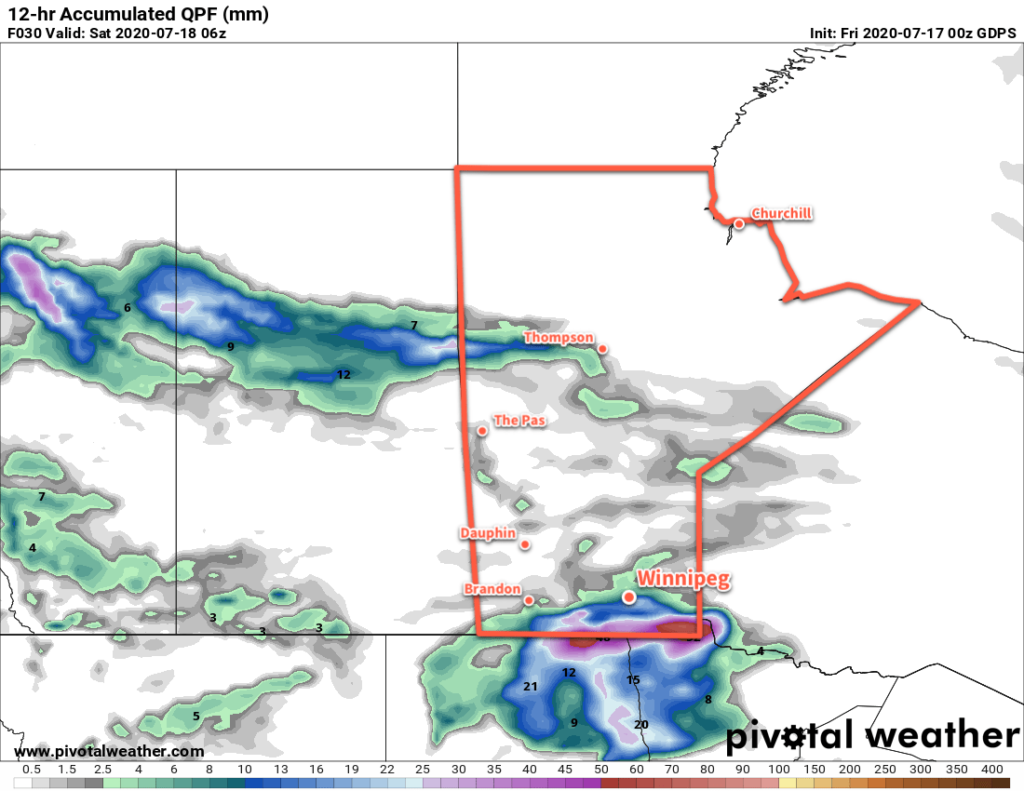 Skies will stay mixed through the night with temperatures dipping to a low near 17°C. The wind will ease through the early evening.
Saturday will bring cloudier skies to the city, but temperatures should still climb into the mid-20s. Winds will pick up out of the west-northwest in the morning into the 20 to 30 km/h range. A shortwave moving through in the afternoon will likely bring some showers or even a few rumbles of thunder to the Red River Valley. This system is not expected to produce any severe weather. The westerly winds will ease the humidity in the region and allow temperatures to drop into the mid-teens on Saturday night. The city will again see mixed skies through the night.
On Sunday, the upper low responsible for the unsettled pattern will slump through the region, bringing another day of showers and thunderstorms. Temperatures will reach a high in the low 20s with northwest winds of 20 to 30 km/h. Scattered showers and thunderstorms will likely develop north of the region in the morning, then slump south through the afternoon. Skies should finally clear out on Sunday night.
Long Range Outlook
Near-seasonal temperatures will persist through the first half of the week with another chance for rain on Tuesday. In the second half of the week, a warming trend will develop alongside the potential for more thunderstorm activity.
Today's seasonal daytime high in Winnipeg is 26°C while the seasonal overnight low is 13°C.