After last week's high heat and humidity, the much cooler conditions this week will come as a relief to many. However, it might be a little bit too cool, with temperatures only hovering around 20C.
Today will be cool, but fairly pleasant. Temperatures will be near the 20C mark in southern Manitoba under a mixture of sun and cloud. Winds will be light as a surface ridge of high pressure will be in place over southern Manitoba. Portions of western Manitoba may have a slight chance of a shower, but otherwise no precipitation is expected.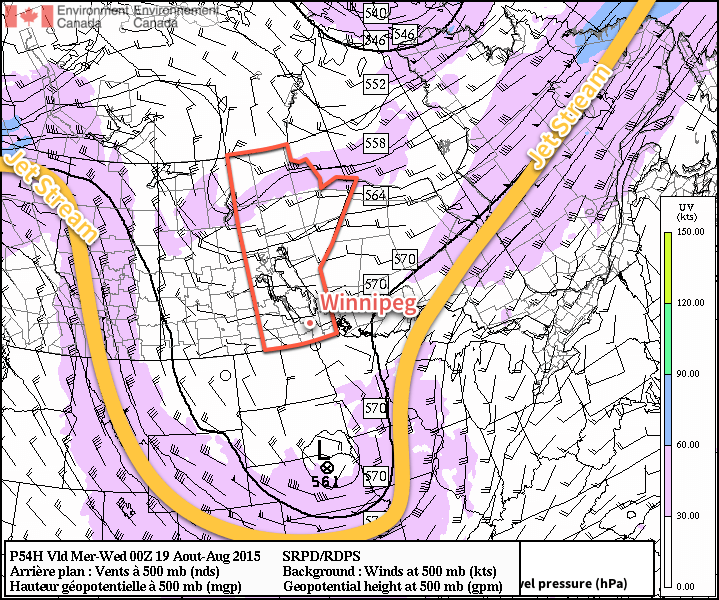 Tuesday will see little change in conditions from Monday. High temperatures will remain near 20C, with mainly sunny skies. Winds will be from the north-east at 20km/h.
Wednesday will once again be seasonably cool with temperatures in the low twenties. Skies are expected to be a mixture of sun and cloud with breezy winds out of the north.
Long Range
The long range forecast shows generally seasonable to below seasonable temperatures in southern Manitoba over the next week. However, we may see more surges of warm air as move move toward the end of the month.