Benign weather will continue over the Red River Valley for the next few days as a weak ridge of high pressure remains entrenched over the region until Friday. Heading into the weekend, however, it looks like rain may be possible as a low pressure system moves into the region through the day.
There isn't a whole lot to say regarding the coming days, so I'll keep this post fairly brief! The weather for today and tomorrow will be largely dictated by a weak ridge of high pressure over the region that's more a result of larger low pressure systems to our west and east than being particularly potent in and of itself.
Today will see temperatures climb to around 23°C with breezy winds building out of the north to 30–40km/h thanks to a low pressure system passing to our east. The day will start overcast with some mid- to high-level cloud that will gradually clear out through the day. Winds will taper off this evening as low temperatures head to around 9°C.
Thursday will be mainly sunny day with light winds and a high near 25°C. Expect a low near 13°C on Thursday night.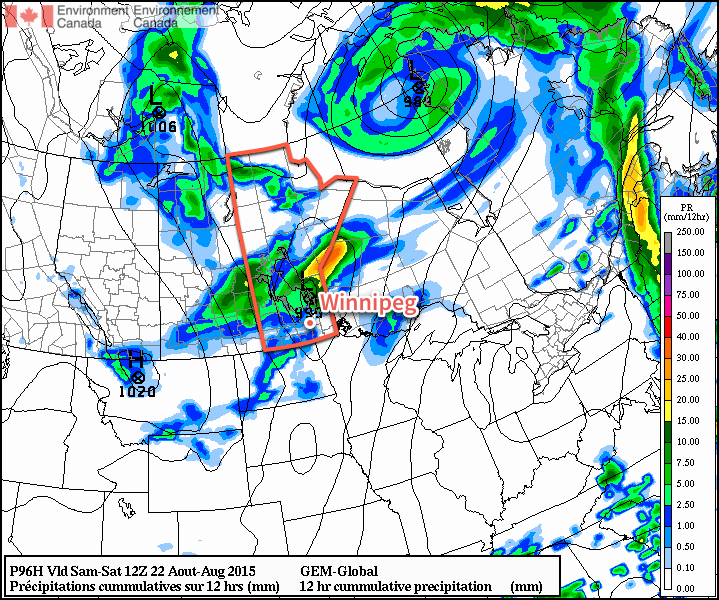 Friday will see increasing cloudiness, particularly in the afternoon as a low pressure system begins working into the region. Temperatures will climb to around 25°C. Friday night will likely bring some rain, although specifics are still quite fuzzy. Temperatures will dip back down to around 13°C again.
Mixed Weekend
This weekend looks mixed at this point, with slightly cooler, cloudier weather on Saturday with a chance of showers and sunnier conditions on Sunday. There's quite a bit of uncertainty with Friday night/Saturday's low pressure system, so it's a bit early to make much in the way of concrete forecasts. High temperatures will likely be in the low 20's with a chance of warmer weather returning for the beginning of next week.