The weather this week will remain well above seasonal with high temperatures generally in the minus single digits.
Today will be mainly cloudy with a good chance of flurries as a strong upper-level disturbance passes through southern Manitoba. No significant accumulations of snow are expected. Temperatures will be in the mid minus single digits with north-westerly winds at 20-30km/h.
Skies should clear on Tuesday as a drying north-west flow persists over the region. Temperatures will be slightly cooler than Monday, but still in the minus single digits. Winds will generally be light and variable.
A strong low pressure system will be the focus of Wednesday's weather in southern Manitoba. A warm front will pass through during the day, bringing with it a small, but heavy band of snowfall. Given the warmth of the air associated with this front, there is a chance of some mixed phase precipitation in some areas, but it's too early to discuss those details. It appears that 2-4 cm of snow is probable with this system, but again that total should be revisited closer to the event.
Long Range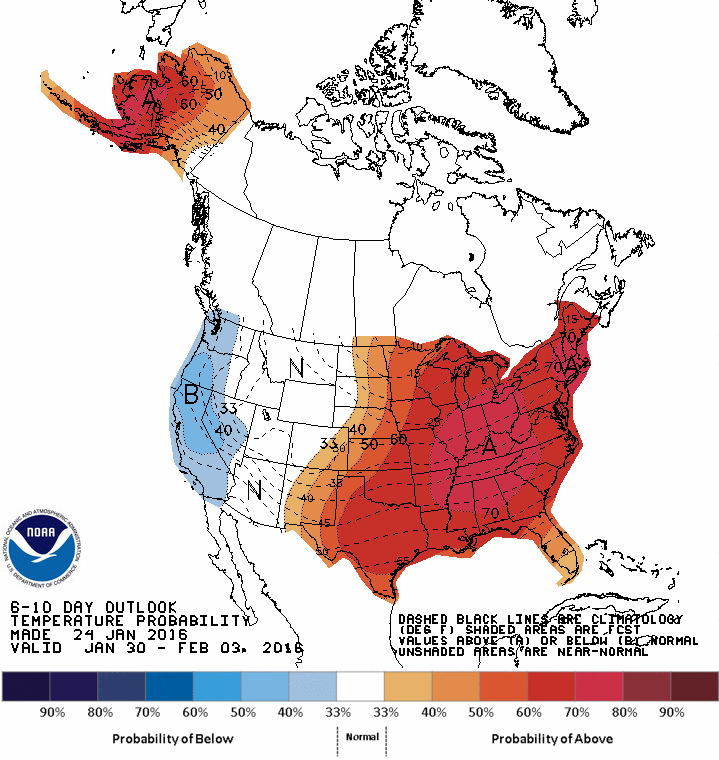 In the longer range it appears we'll see above-seasonal weather last for the rest of the week before more normal weather returns next week. Long range models aren't showing a clear signal for February's weather at this time, which suggests fluctuations between above and below normal conditions.