Now that the cleanup is underway after a brutal snowstorm that dumped over a foot of snow across many places in Southern Manitoba and produced white-out conditions that closed a majority of major highways across the region, cold Arctic air will spread southeastwards across the Prairies, bringing below-seasonal temperatures for the first time since mid-October.
Today will be a shockingly cold day with daytime highs of just -17°C as a ridge of Arctic high pressure builds into the region. Skies will be partly cloudy with light winds out of the west to northwest. There will be a slight chance of flurries as light lake-effect snow continues off of Lake Manitoba. Tonight will be very cold with mostly clear skies and a low near -26°C.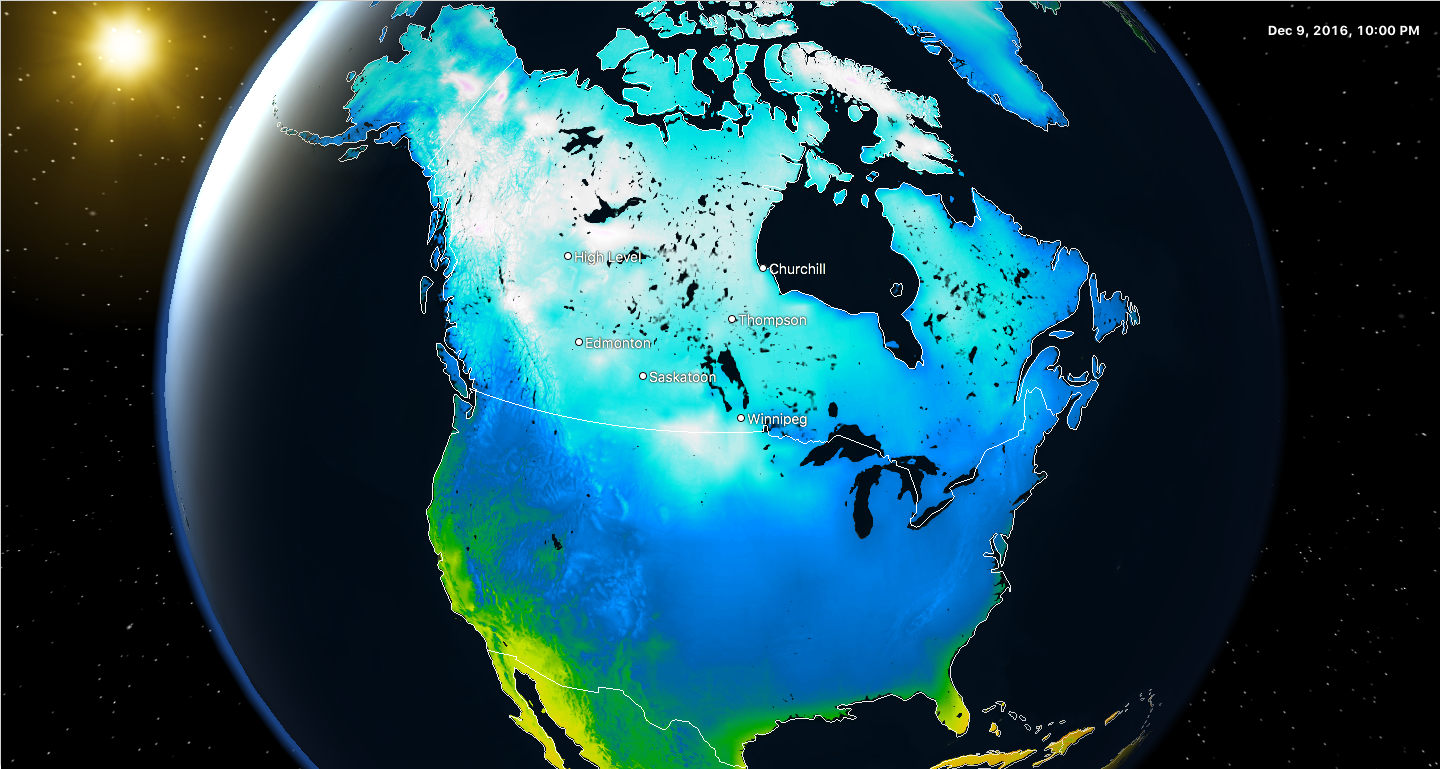 This weekend will be cold. Saturday will see a high of just -18°C and a low near -25°C. There will be some cloud cover that works its way into the region in the afternoon as a disturbance slides through South Dakota, but other than a chance for some flurries near the US border, shouldn't cause much weather for us.
Sunday will be a bit of a mixed bag with a few clouds likely in the morning, then some clearing, then increasing cloud as the next system that will affect us approaches. Temperatures will be a bit milder with highs near -16°C, but with winds picking up out of the south to 20-30 km/h, it will feel closer to -25. Sunday night will bring cloudy skies with an increasing chance of snow as temperatures drop just a couple degrees to a low near -18°C.
Long Range
Sunday night's disturbance will bring a chance for flurries to Southern Manitoba alongside a shot of slightly-below seasonal temperatures, but on the back-side of it another shot of Arctic air will blast southeastwards and plunge temperatures back into the -20's. Will we see our first -30°C low next week? Time will tell.
Winnipeg's seasonal daytime high is currently -9°C while the seasonal overnight low is -18°C.