There will be plenty of sunshine over the next few days as near-seasonal warmth remains in place over southern Manitoba. After a risk of thunderstorms this evening, conditions will settle and Winnipeg will round out the work week under plenty of sunshine.
Today will be a beautiful day in Winnipeg; this morning will start off still a bit muggy as some remnant humidity from yesterday remains trapped near the surface, but things should dry out quite quickly as the temperature rises through the morning. With a more comfortable humidity level, Winnipeg's high of 29°C under mainly sunny skies will make for a great summer day.
The Red River Valley will see some increasing cloud cover late in the day as a disturbance slides along the international border and drags a cold front southwards. This will likely trigger thunderstorms, however the extent is still uncertain. The chances are best close to the U.S. border, and then diminish heading northwards. North of the Trans-Canada Highway, it appears there will be just a very small chance of seeing anything. Temperatures will then drop to a low near 17°C with any remaining cloud clearing out overnight.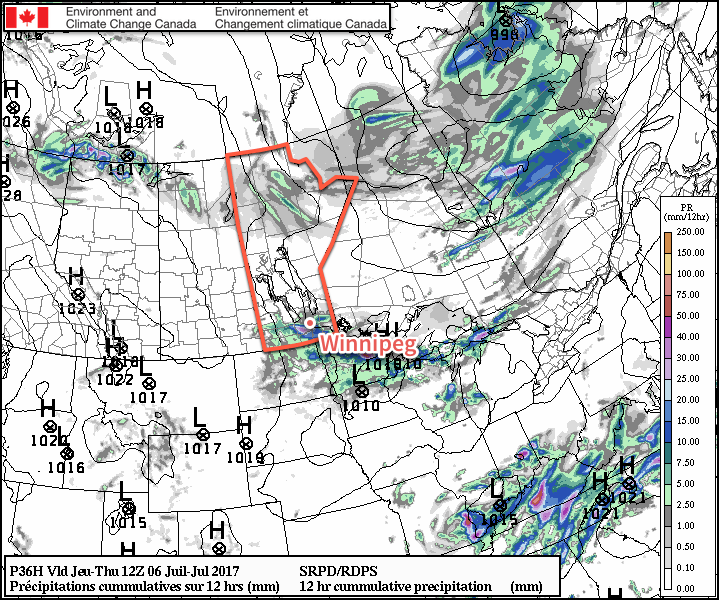 Temperatures will drop back closer to seasonal on Thursday as slightly cooler air moves into the region behind a cold front that will pass through early in the day. Winds will pick up out of the northwest to around 30 gusting 50 km/h as temperatures climb to high of 25°C under sunny skies with just a few afternoon clouds.
The wind will taper off in the evening as temperatures dip down to a low near 12°C with just a few clouds lingering through the night.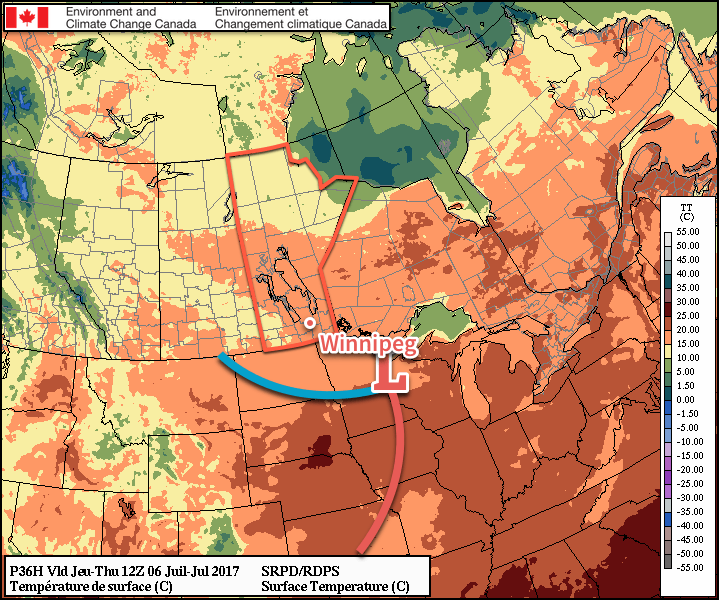 Friday will be another beautiful day with temperatures once again climbing to a seasonal 25 or 26°C. Winds will be much lighter than Thursday, and skies will be partly cloudy to mixed for much of the day. All in all still a very pleasant summer day. Expect lows to dip down into the mid-teens on Friday night.
Heat Builds in Through Weekend
Warmer weather will build back into the region this weekend with temperatures climbing back into the upper 20's or perhaps even the low 30's.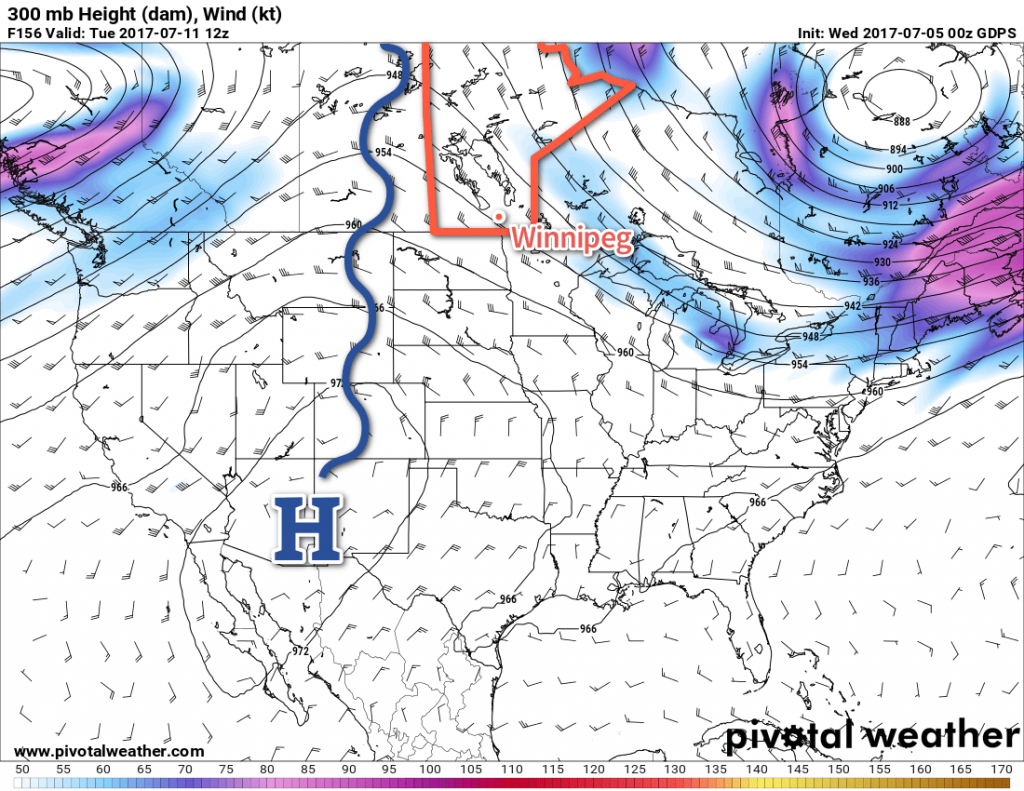 This warm weather will be the result of an upper-level ridge building into the Prairies. This feature will remain established over the Prairies for much of next week, giving Winnipeg and the Red River Valley above normal temperatures through much of next week. Conditions look generally dry, but we may see one or two chances of thunderstorms through the week. Summer has arrived!
Winnipeg's seasonal daytime high is currently 26°C while the seasonal overnight low is 13°C.