A series of low pressure systems tracking along the 60th parallel will spread mild Pacific air eastwards over the Prairies throughout the week, bringing warm and dry weather to Winnipeg for much of the coming week.
Breezy south-southwest winds of 20 km/h strengthening to 30 gusting to 50 km/h westerlies will bring above-seasonal high temperatures near 16°C to Winnipeg today as another warm front pushes across the Red River Valley. The front will bring partly cloudy to mixed skies in the morning, giving way to more sunshine in the afternoon. The clouds will completely clear out tonight as the winds taper off. Temperatures will dip down to a low near 4°C.
Even warmer temperatures are on the way Tuesday as even milder air pushes eastwards across the Prairies. Winnipeg and the Red River Valley can expect daytime high temperatures in the 18-21°C range under mainly sunny skies, but a moderate south-southwesterly wind of 30 gusting to 50 km/h will develop for the afternoon hours. These winds will persist into Tuesday night in the 20 to 30 km/h range as temperatures drop to a low near 9°C under partly cloudy skies.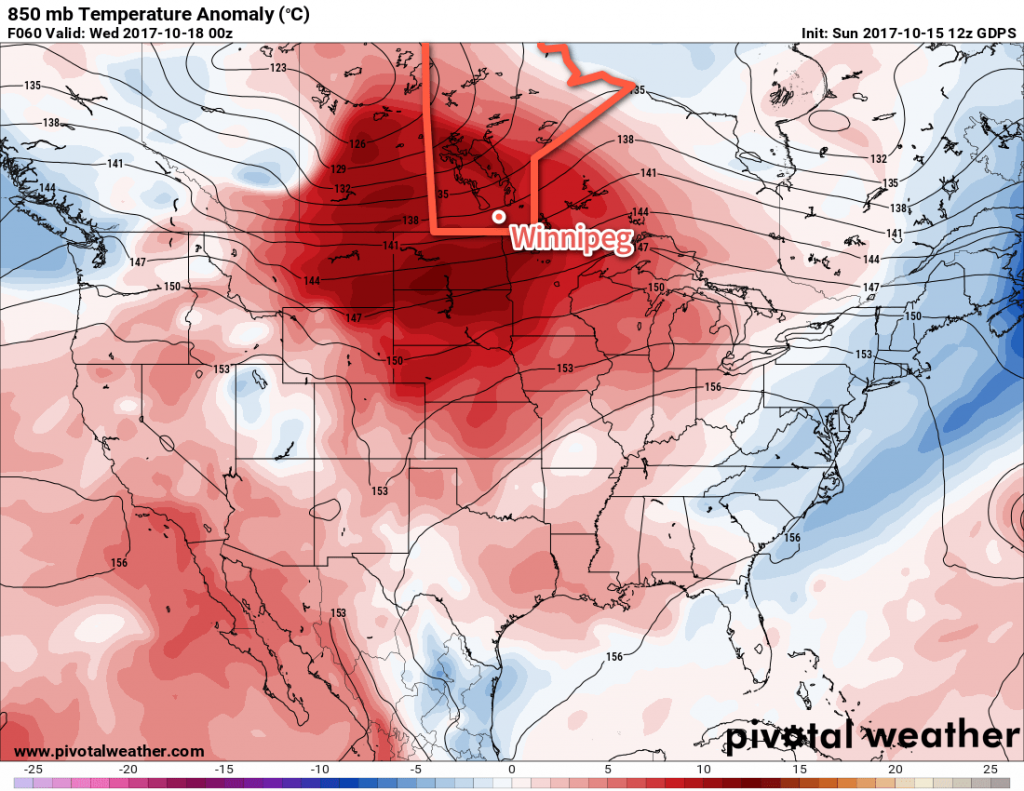 Slightly cooler temperatures return for Wednesday as a cold front sweeps through the Red River Valley early in the day, ushering northwesterly winds of 40 gusting to 60 km/h that will draw cooler air back into the region. Temperatures will reach a high in the low teens under partly cloudy skies. The "cooler" weather will be short lived, though, as another warm front pushes into Manitoba Wednesday night. This will bring more cloud to the region and keep overnight lows slightly warmer than Tuesday night at around 5°C.
Long Range
The remainder of the week looks quite warm with temperatures climbing back towards 20°C by the end of the week as yet another surge of mild air spreads eastwards across the Prairies.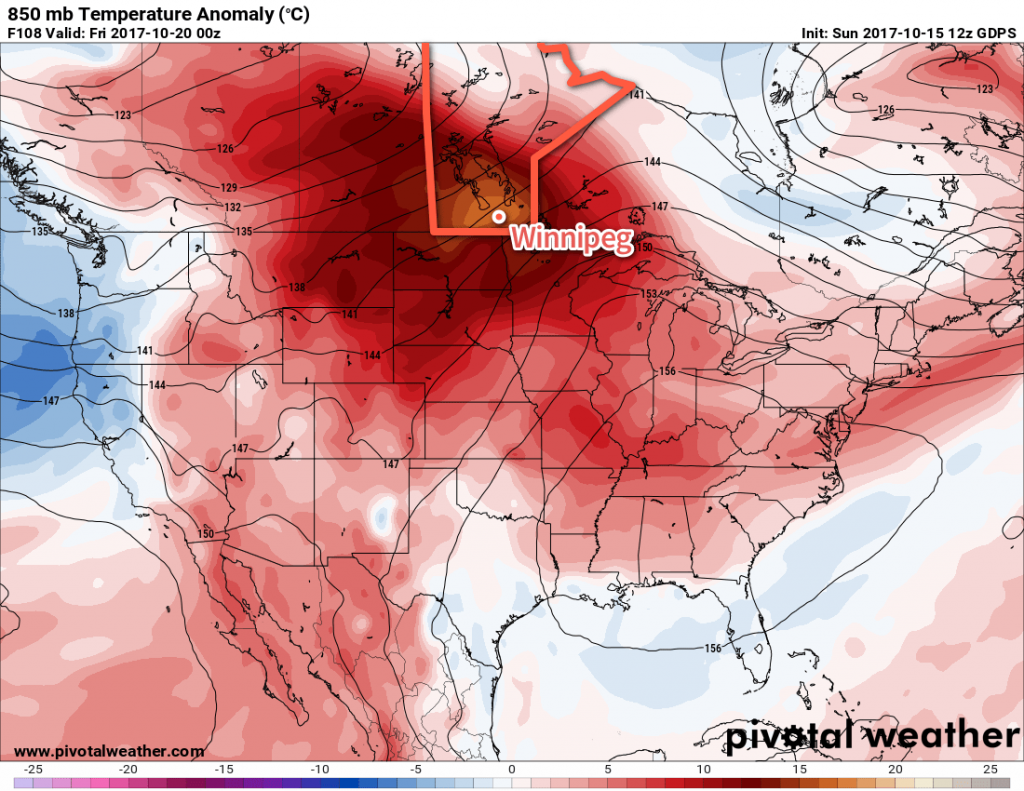 Slightly cooler conditions will move in for the weekend, as a disturbance moves through and brings a chance of showers, but temperatures are expected to remain above-seasonal until early next week.
Winnipeg's seasonal daytime high is currently 10°C while the seasonal overnight low is -1°C.