Temperatures in Winnipeg will soar for the remainder of the week as a heat wave builds across southern Manitoba.
Winnipeg will see mainly sunny skies over the next few days as a potent upper-level ridge builds into the region. This feature will send temperatures soaring with daytime highs in the low to mid-thirties through the remainder of the week. Dew point values will remain average, so fortunately mugginess won't come into play with the heat. Overnight lows will remain warm but not excessively so. Winnipeg should see a low near 17°C tonight and increase to a low near 19°C on Friday night.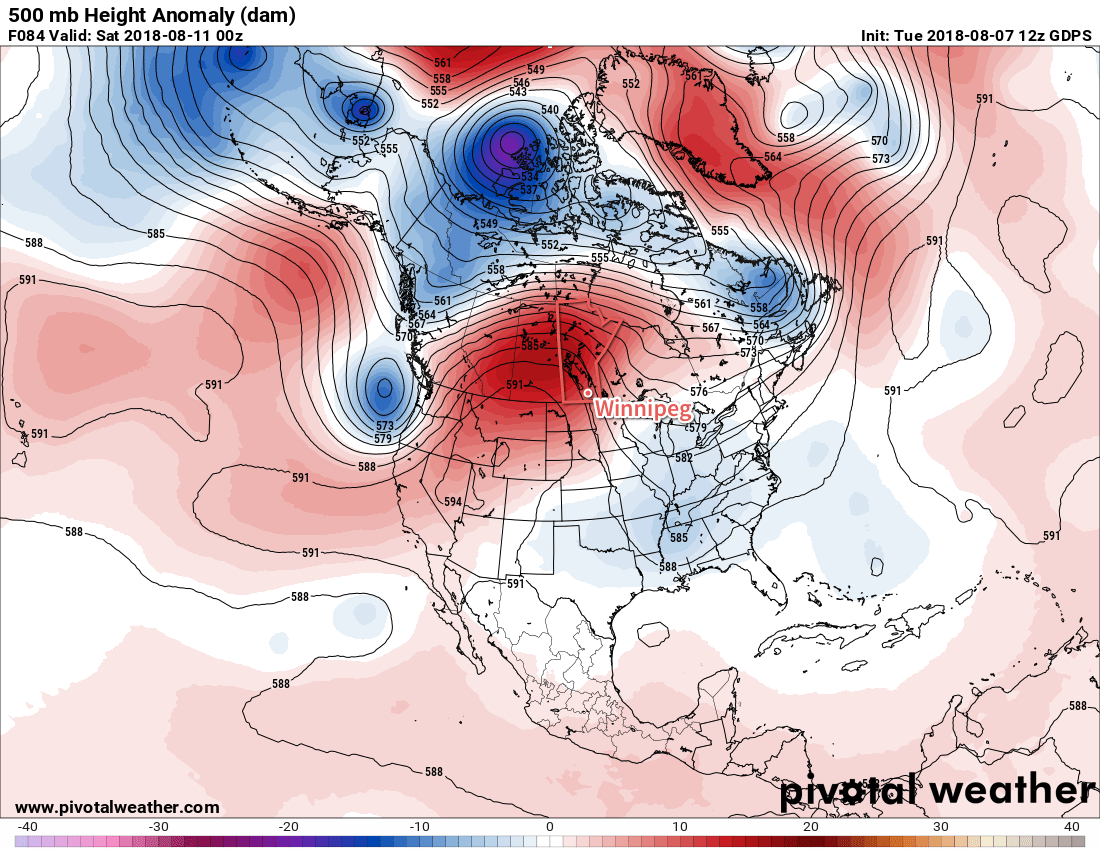 That said, by Friday into the weekend, several days of highs near 35°C will result in significant heat stress. If you're sensitive to heat, it would be best to ensure that you've prepared as much as you can by the end of the week. The hottest weather will occur Saturday into Sunday with overnight lows even climbing up into the low 20s.
Long Range Outlook
The relief from the heat is forecast to arrive with a cold front passing through on Sunday night. It looks like there's a small chance of showers or thunderstorms as it moves through. Behind it, seasonal temperatures will return to the region with generally pleasant weather expected through the first half of the week.
Winnipeg's seasonal daytime high is currently 26°C while the seasonal overnight low is 13°C.