Winnipeg will see a gradual shift towards cooler conditions over the coming days as an Arctic high builds southwards into the province.
The system that brought the first notable snowfall of the season to Winnipeg of almost 10 cm will continue to slowly move eastwards into north-western Ontario today. In its wake, an Arctic high pressure system will slowly build southwards out of Nunavut into Manitoba. This high pressure system will bring cooler temperatures back into the province by the end of the weekend.
Today, Winnipeg will see mixed skies with some morning sun followed by clouds later in the day. Temperatures will climb to a seasonal high near -6°C. Cloudy skies will persist tonight with lows dipping to around -9°C this evening.
Saturday will bring mixed skies as morning cloud breaks to let some mid- to late-day sun shine through. Temperatures will reach a high near -5°C with light northerly winds. Temperatures will head to a low near -11°C tonight with a few clouds around.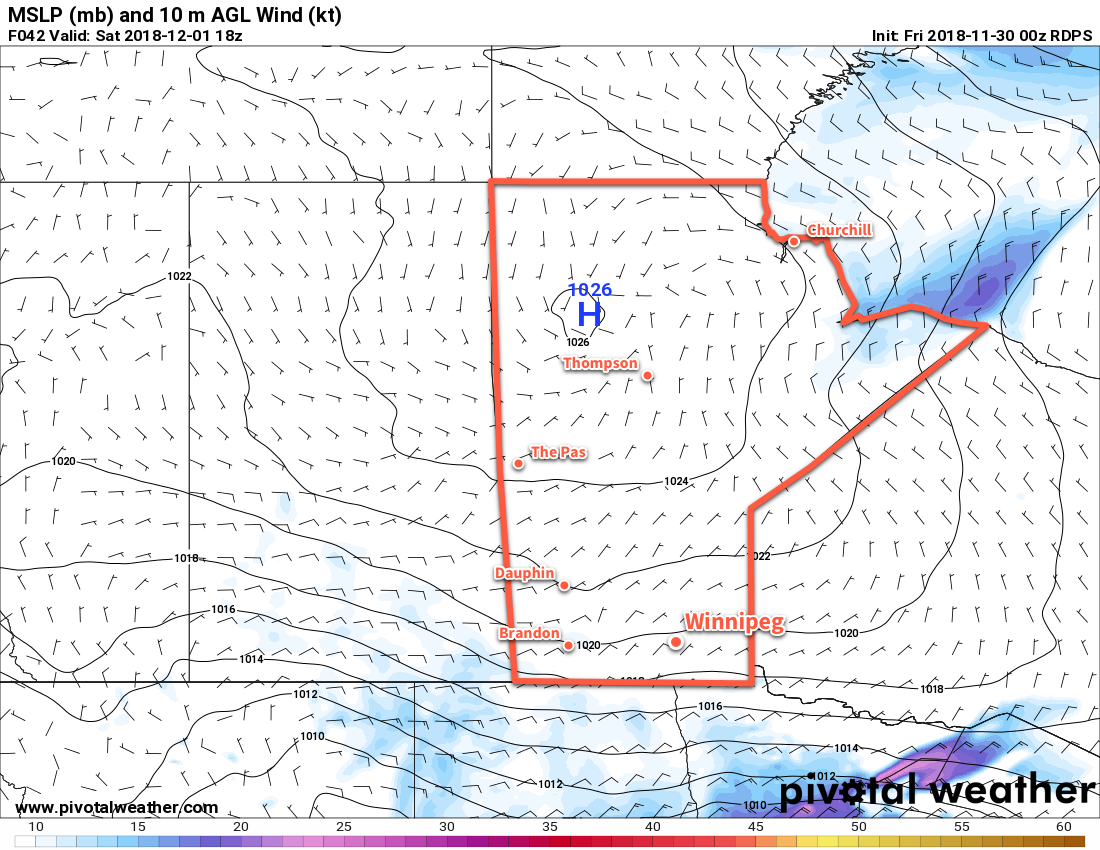 High temperatures near -6°C will be back on Sunday for Winnipeg. The city will see increasingly cloudy skies with light northerly winds. Temperatures will dip to a low near -11°C on Sunday night with mainly cloudy skies.
Long Range Outlook
Winnipeg will continue to see near-seasonal temperatures to start next week. More snow is possible Monday night into Tuesday morning, but at this point it looks like just flurries or a bit of light snow. A colder air mass will begin to build into the region mid-week, sending temperatures plummeting to well below-seasonal values by the end of the week. Get those long johns ready!
Winnipeg's seasonal daytime high is currently -6°C while the seasonal overnight low is -15°C.