Mostly cloudy conditions will persist in Winnipeg until an Arctic cold front surges southwards mid-week and brings clearing skies along with a blast of cold weather.
Winnipeg will see near-seasonal temperatures today and tomorrow as the region remains in a relatively stagnant pattern. The vast expanse of stratus cloud that has been in place over the past several days remains. A few patches of clearing may develop through the day, but it's practically impossible to predict where exactly that will occur before it happens. While skies should remain mainly cloudy today and tomorrow, a peek of sun is possible. Daytime highs both today and Tuesday will be a near-seasonal -7 or -8°C. Cloud cover in the region will keep overnight lows slightly warmer in the -10 to -12°C range or so.
A major pattern shift will take place on Wednesday as an Arctic cold front plows southwards though the province. The city will see cloudy skies and 2 to 4 cm of light snow as the front moves through. Northerly winds of 30 gusting 50 km/h will move in behind the front as skies clear, ushering in a markedly colder air mass. Temperatures will plummet Wednesday night to a low near -24°C with wind chill values dipping towards the mid-minus 30s.
Long Range Outlook
The remainder of the work week will bring seasonably cold temperatures with daytime highs in the minus teens.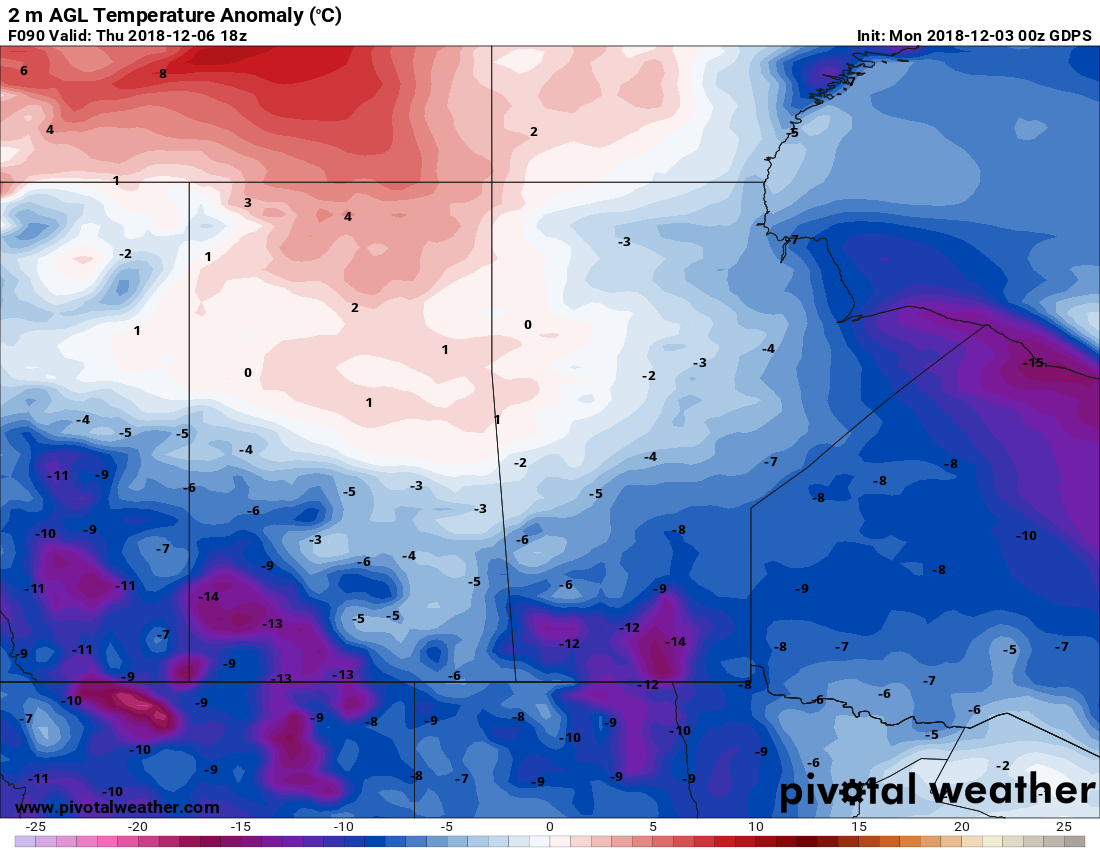 The coldest temperatures will be short-lived, though, with signs that temperatures will moderate through the weekend back towards seasonal values to start next week. On the bright side, the colder air mass will likely mean the city finally sees some consistent sunshine!
Winnipeg's seasonal daytime high is currently -7°C while the seasonal overnight low is -16°C.