Temperatures have plummeted in Winnipeg with the arrival of an outbreak of Arctic air. Fortunately, the cold snap will be short-lived with a return to seasonal temperatures by the weekend.
A sprawling Arctic high will move through the Prairies today and tomorrow, keeping temperatures well below seasonal values. North winds of 30 gusting 50 km/h will combine with temperatures in the low minus twenties this morning to produce extreme wind chill values of -40 to -45. ECCC has an extreme cold warning in effect for dangerous wind chills that are in place across most of the province this morning.
Wind chills will moderate through the day as the high approaches and winds ease. Temperatures won't recover much, though, with a high of only -24°C expected in Winnipeg. On the bright side, the city will see plenty of sunshine today.
Temperatures will dip to a low near -30°C tonight with westerly winds up to 15 km/h. Wind chill values will likely drop back below -40 overnight.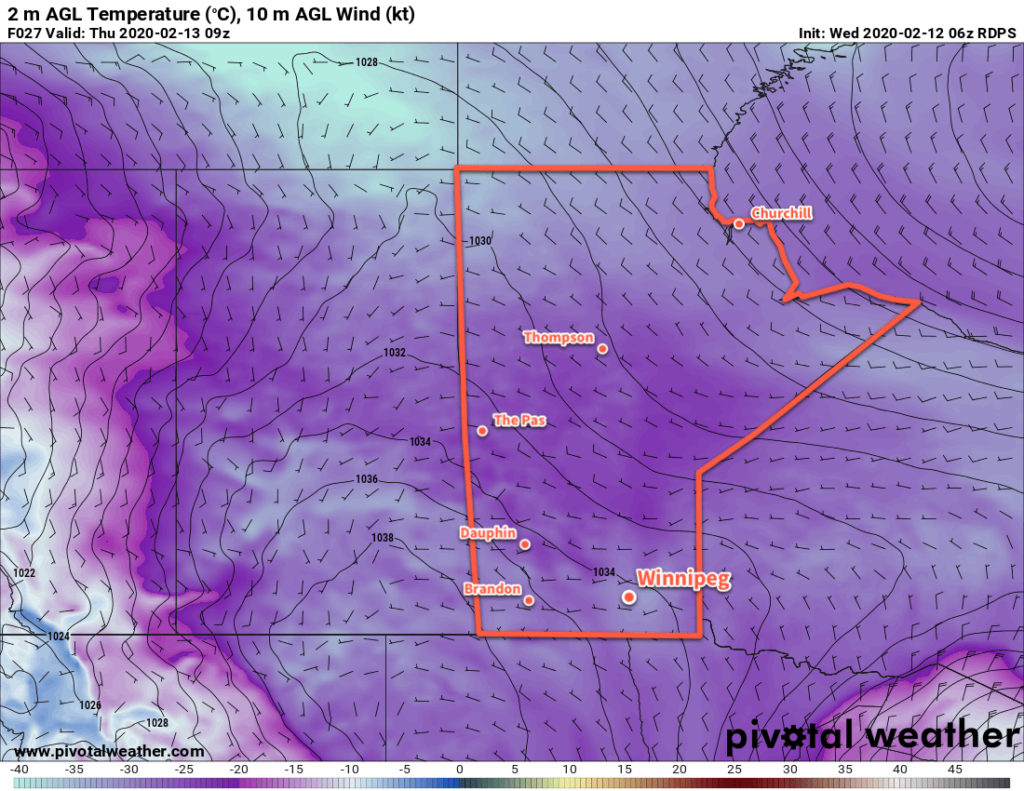 More sunshine is on the way for the city tomorrow with a high near -20°C. Winds will be light through the day, shifting from westerly to southerly as the high works its way across the province. Temperatures will fall to a low near -24°C on Thursday night with winds increasing to 30 km/h through the night.
Milder temperatures will gradually work into the region on Friday, but as is common with these transition days, it will be windy. The Red River Valley will see southerly winds of 40 to 50 km/h through most of the day with mostly cloudy skies.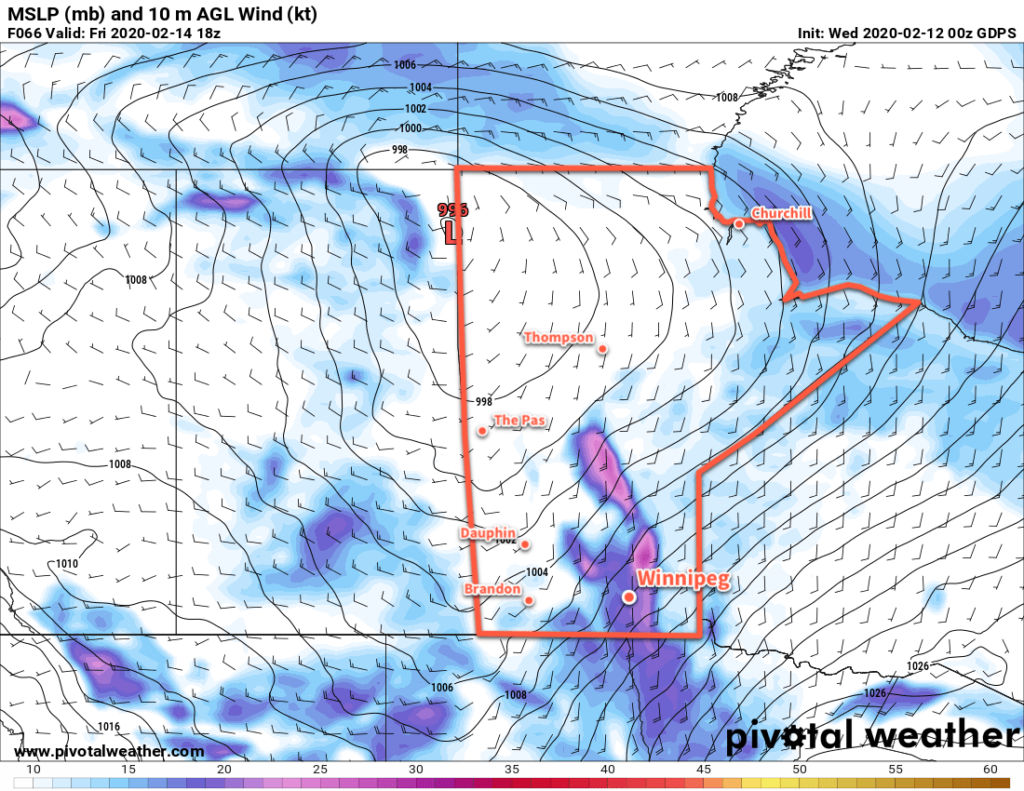 By the time the sun goes down, temperatures should reach around -10°C, then increase further to around -8°C for the night as winds shift to the west.
Long Range Outlook
Winnipeg will see seasonal conditions on Saturday, then another cool snap will move into the region for Sunday and Monday. It won't be nearly as bad as today's Arctic outbreak, though; highs are forecast to be around -15°C. Through the rest of next week, most models agree in a general trend towards another spell of mild temperatures for the second half of the week.
Today's seasonal daytime high in Winnipeg is -9°C while the seasonal overnight low is -19°C.