Winnipeggers will get a break from the cold this weekend as a mild Pacific air mass brings warmer temperatures to the region for the weekend.
Winnipeg has seen temperatures climb from below -20°C on Thursday morning into the mid-minus single digits this morning. Temperatures will continue to climb today as westerly winds continue to spread mild Pacific air eastwards. Under sunny skies, Winnipeg will see a high near -2°C with west winds around 20 km/h. Skies will stay clear tonight as temperatures head to a. Low near -8.
The city will continue to see mainly sunny skies on Saturday with temperatures reaching a high near 0°C. Winds will be out of the southwest at 10 to 20 km/h. A bit of cloud cover will move in on Saturday night with temperatures dropping to a low near -7°C.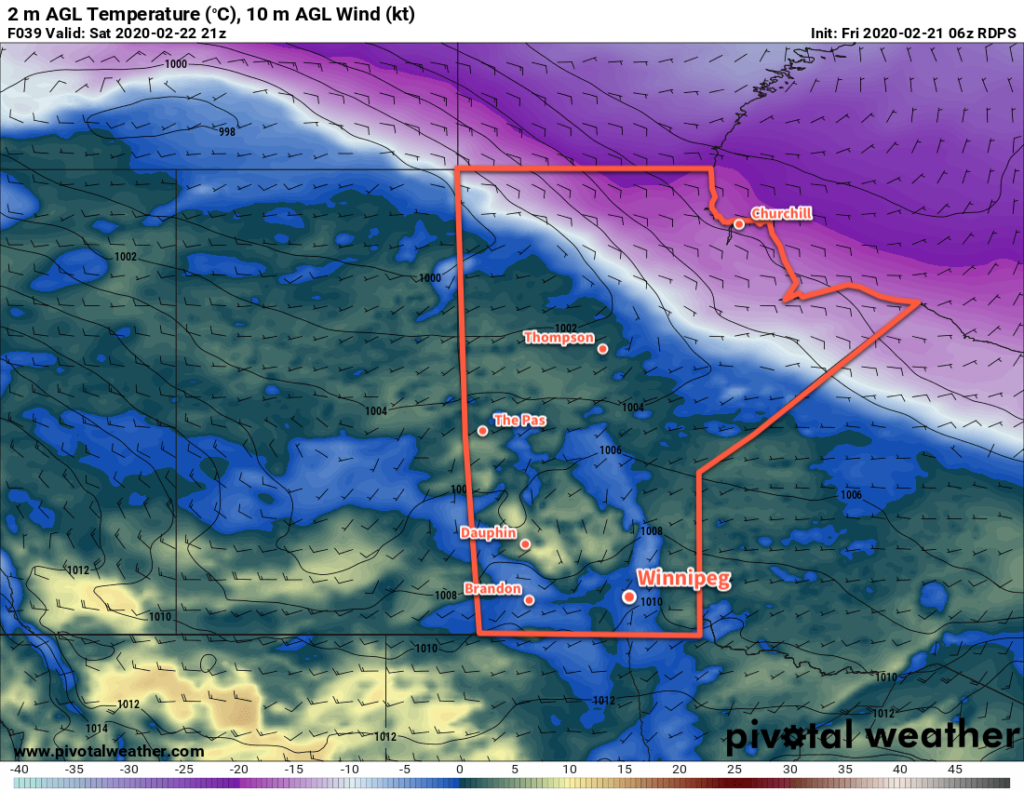 On Sunday, a weak cold front will sweep through the region in the morning. Behind the front, breezy northwest winds will develop up to 30 gusting 50 km/h. Temperatures will be mostly unaffected by this, however, with a high once again near 0°C. The city will see partly cloudy to mixed skies through the day. Sunday night will see the winds easing off as temperatures dip to a low near -10°C.
Long Range Outlook
Seasonably mild conditions will stick around for Monday, then a cold front will push through and gradually send temperatures back to seasonal to slightly below-seasonal values midweek. Milder weather should return next weekend.
Today's seasonal daytime high in Winnipeg is -7°C while the seasonal overnight low is 17°C.