After a sunny and mild weekend, temperatures in Winnipeg will gradually dip back towards seasonal values.
Cooler temperatures will gradually return to Winnipeg this week as the westerly flow aloft that brought mild Pacific air to the Prairies slowly collapses. As the flow aloft turns northwesterly, a weak ridge of high pressure will build southwards out of the Arctic and through Manitoba.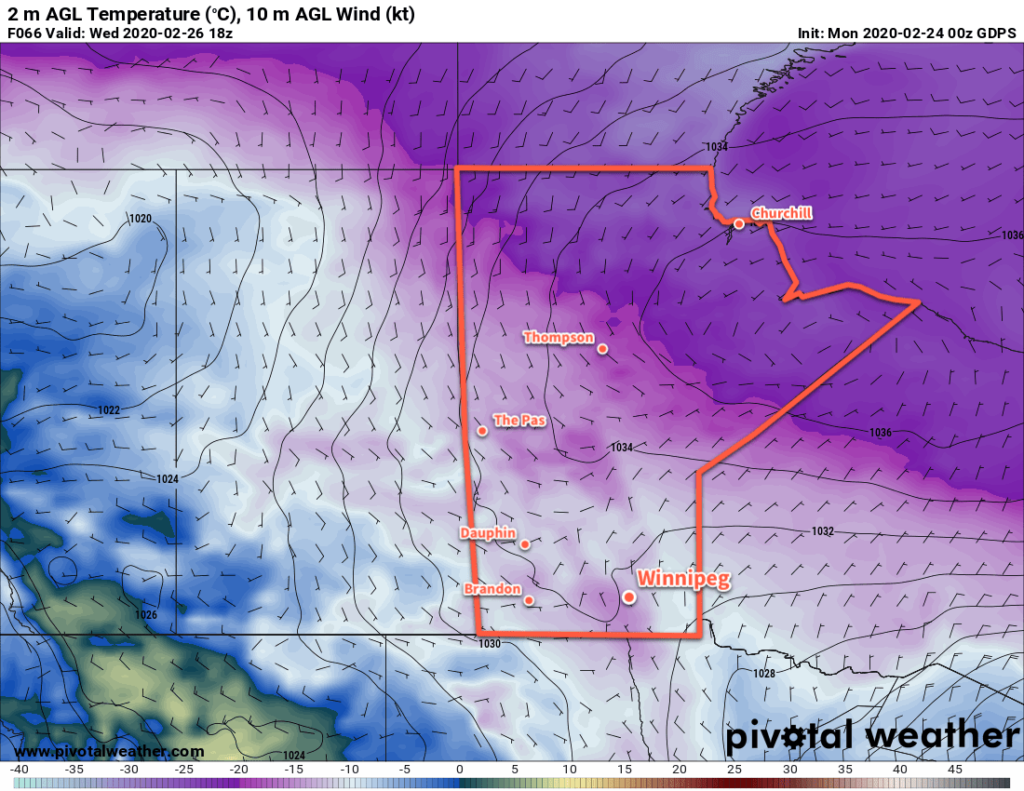 As the high builds in, the region will see variable cloudiness as temperatures head to slightly below-seasonal values. Highs will fall from near -2°C today to -12°C by Wednesday with overnight lows dipping into the -20s midweek. A few flurries will be possible Monday night into Tuesday as the cooler temperatures push into the region.
Winds will be generally light over the coming days. Tuesday will bring comparatively breezy conditions with northwest winds of 20 to 30 km/h. Monday and Wednesday, on the other hand, will see northerly winds up to 15 km/h.
Long Range Outlook
The cooler conditions will be short lived as an upper ridge quickly begins building back into the region. Temperatures will gradually warm through the second half of the week with highs likely reaching back to the 0°C mark by Saturday. The mild weather will persist into next week. No notable snowfall is in the forecast.
Today's seasonal daytime high in Winnipeg is -6°C while the seasonal overnight low is -17°C.