Seasonably cool temperatures will start the week in Winnipeg, but the city will see a quick return to milder temperatures.
An Arctic high moving through the region today will bring cooler temperatures to Winnipeg with a high near -10°C. Fortunately, that unpleasant north wind that developed yesterday afternoon will be absent today. Temperatures will dip down to around -16°C tonight as the high exits the area and light winds shift southerly.
On Tuesday, the region will see near-seasonal temperatures as highs climb to around -4°C. Winds will stay light through the day and skies should be mainly sunny. This will be a great day to get outside and enjoy the increasing warmth of the March sun! On Tuesday night, a potent low crossing the northern Prairies will begin to affect the Red River Valley. Winds will pick up out of the south overnight into the 30 to 40 m/h range as skies cloud over. Temperatures will dip to a low near -8°C.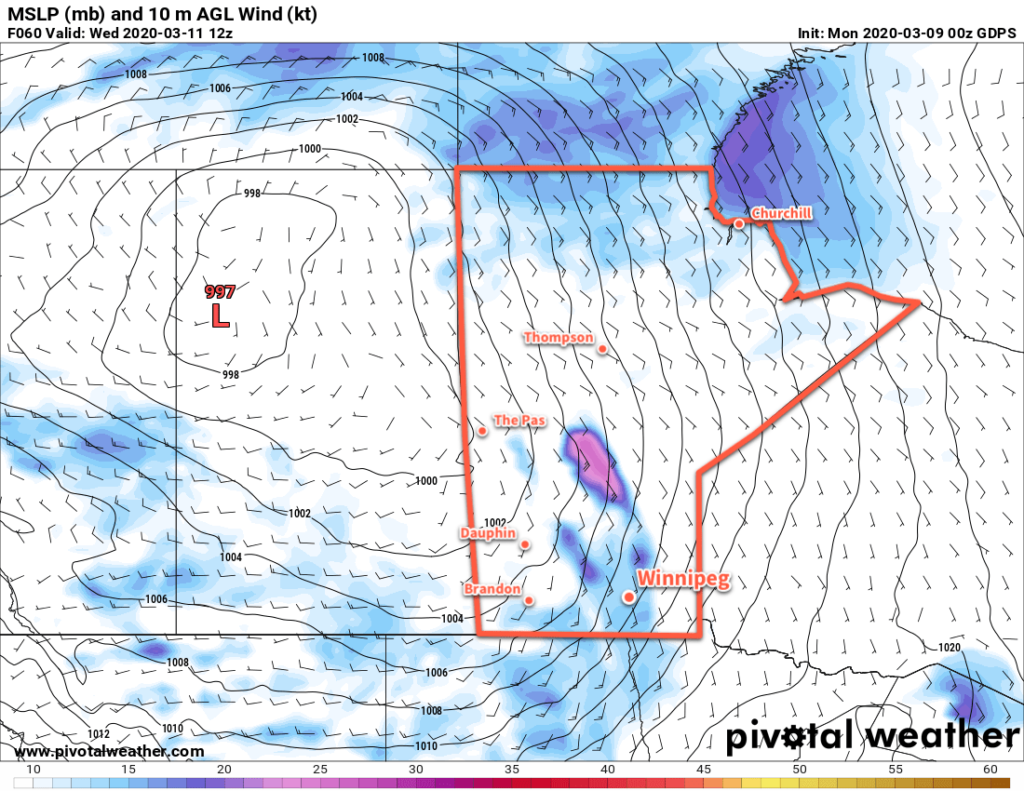 Winnipeg will see cloudy skies on Wednesday with those breezy southerly winds easing late in the day. Temperatures will be warm with a high near +2°C as mild Pacific air washes across the southern Prairies. Winds will shift westerly overnight as temperatures dip to a low near -3°C with partly cloudy skies.
Long Range Outlook
Thursday will bring more warm weather, but a cold front moving through on Thursday night will send daytime highs back into the low minus single digits for the end of the week. Seasonably cool temperatures will persist through the weekend with the potential for another round of accumulating snow across southern Manitoba.
Today's seasonal daytime high in Winnipeg is -3°C while the seasonal overnight low is -13°C.