Winnipeg will see strong southerly winds today as warmer air pushes back towards the region. After a mild Saturday, some light snow and cooler temperatures return for Sunday.
Winnipeg will see windy conditions today as a low pressure system pushes eastwards across the Prairies. Southerly winds will strengthen to 50 gusting 70 km/h this morning and persist through the day. Fortunately, the snow on Wednesday night was fairly sticky and should't blow around too much. Some areas of blowing snow will be possible in exposed areas outside the city. Temperatures will climb to a high near -1°C and skies will start out on the cloudier side with more sunshine showing through this afternoon. The winds will gradually ease through the night. Temperatures will stay steady around -2°C tonight with increasing cloud.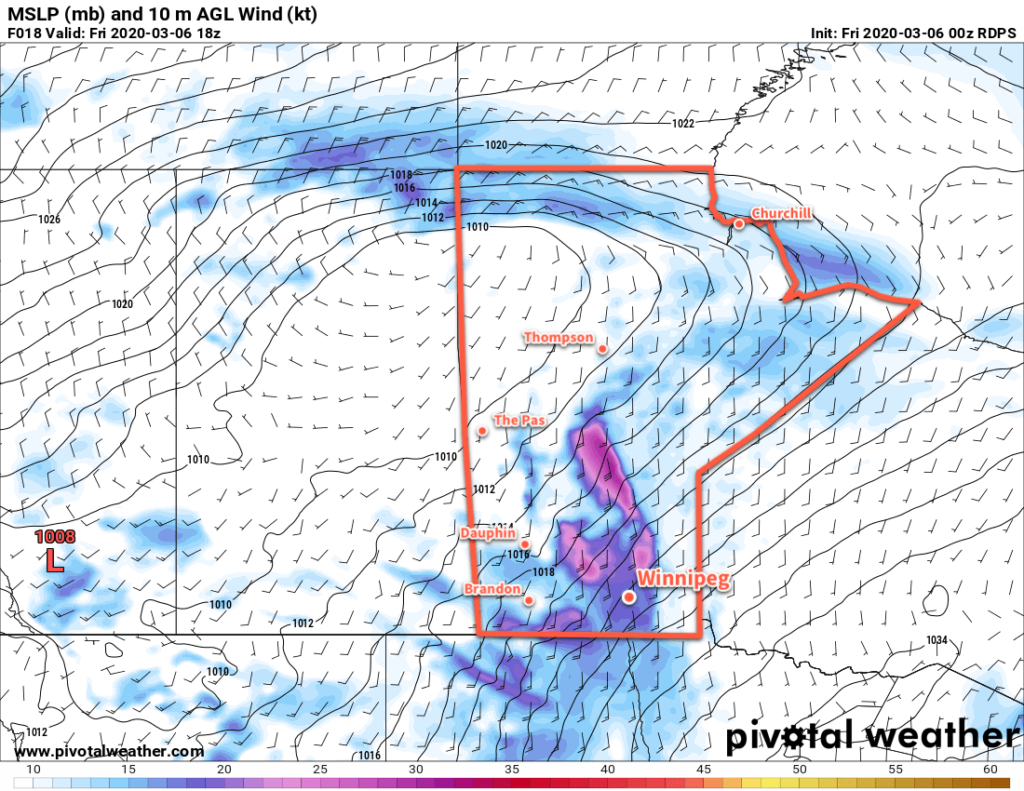 Saturday will bring mostly cloudy skies and light winds to the region. A trough of low pressure will lie across the region, connecting the departing low over Hudson Bay with a developing low over Montana. Temperatures will climb to a high just on the plus side of 0°C. Skies will become overcast on Saturday night with temperatures dropping to a low near -9°C as northerly winds of 20 to 30 km/h develop. Snow will spread into the province through the night; the heaviest snow will track well north of Winnipeg across WestMan into the northern and central Interlake. Here in the city, some light snow is possible heading into the early morning hours of Sunday.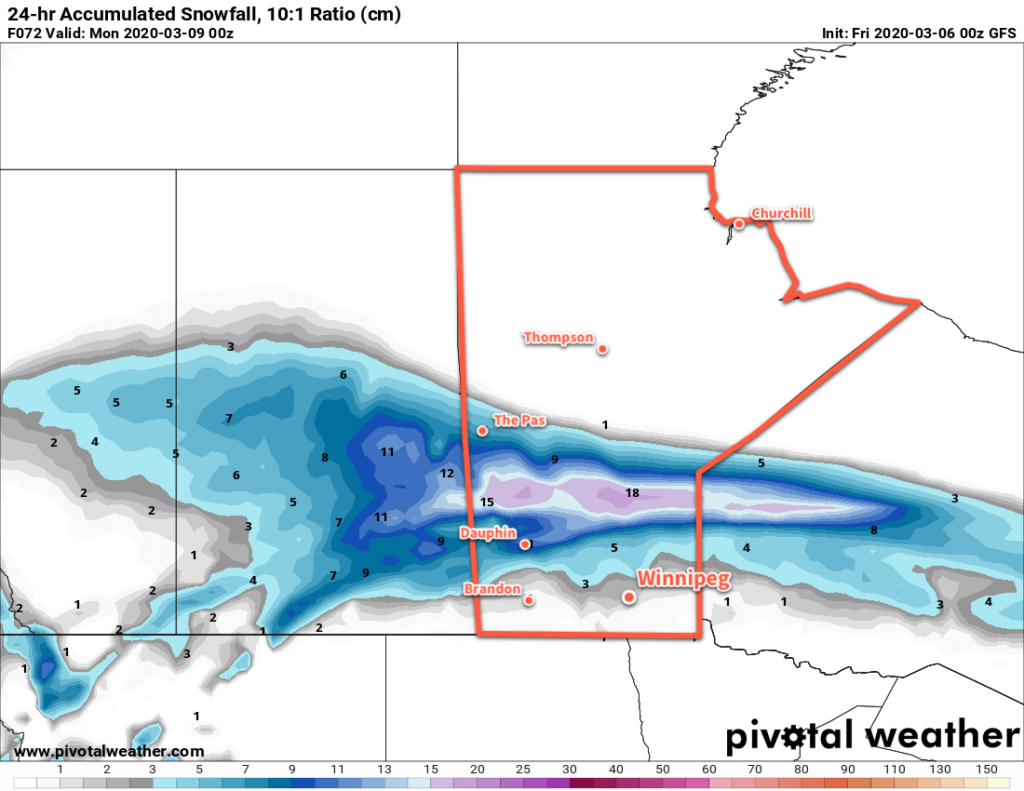 A brisk northerly wind of 30 gusting 50 km/h will develop Sunday with temperatures slowly dropping through the day. Skies will stay overcast with periods of light snow likely through the day. By evening, temperatures should be sitting near -9°C. Winds will taper off overnight as temperatures continue to drop to a low near -16°C.
Long Range Outlook
Next week will start with seasonably cool conditions with Monday's high in the -10 to -15°C range. Warmer weather will quickly return, though, with near-freezing temperatures moving back into the region on Tuesday and sticking around for the week!
Today's seasonal daytime high in Winnipeg is -4°C while the seasonal overnight low is -14°C.