An upper low moving through the province will bring occasionally unsettled weather over the next couple days.
Today will start off with the leading feature of this upper low moving through the province. For the early morning hours, a band of showers and thunderstorms will move through the Red River Valley. Cloudy skies and muggy weather will persist until midday when a cold front moves through. There will be a slight chance of a shower or thunderstorm as the cold front moves through, then clearing will push in from the west. Temperatures will climb to a high near 26°C in the afternoon sun with breezy west-southwest winds near 30 km/h. Skies will stay mainly clear tonight with light southwest winds and a low near 16°C.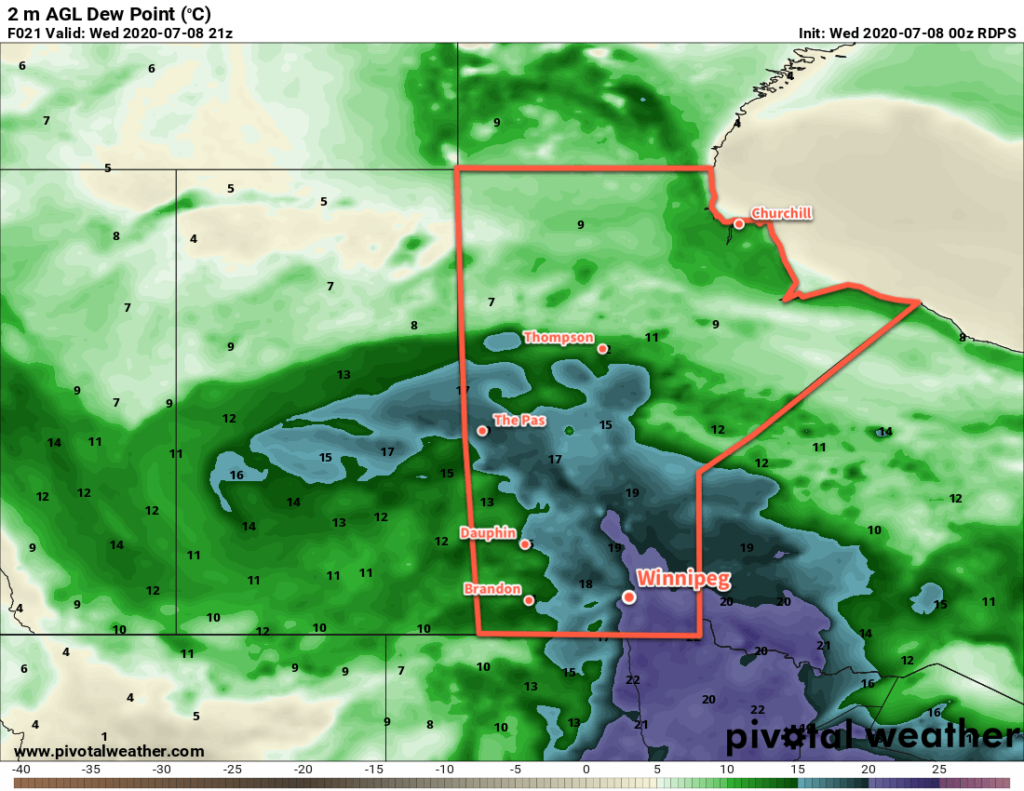 The upper low itself will move through the region on Thursday. A mainly sunny start to the day will see skies become mixed as temperatures warm. The city will see a high near 24°C in the afternoon with westerly winds of 30 gusting 50 km/h. There will be a slight chance in the afternoon for some scattered showers or thunderstorms. Everything will settle down in the evening, leaving the city with many clear skies as temperatures head to a low near 14°C.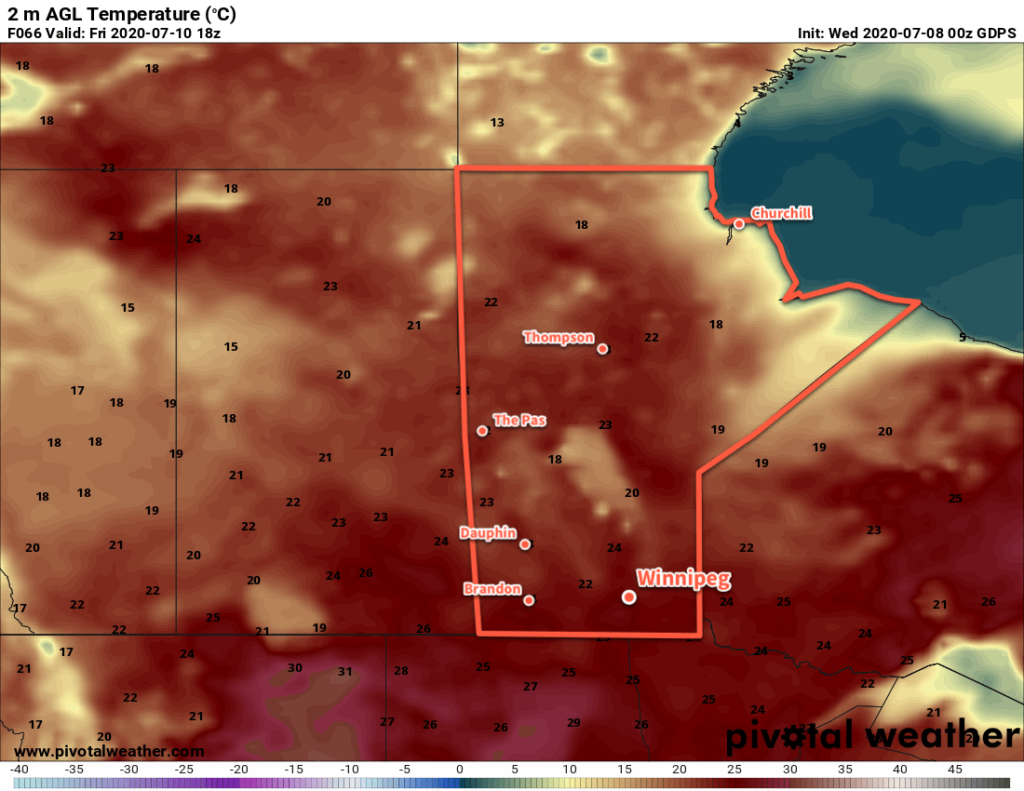 An upper ridge and associated surface high will begin working into the province on Friday. It will bring mainly sunny skies to the region and light winds. Temperatures will return to a near-seasonal high of 27°C. The city will see variable cloudiness on Friday night with a low near 15°C.
Long Range Outlook
Early indications are that the region will see a beautiful summer weekend with sunshine, highs in the upper 20s, comfortable humidity, and light winds. A weaker disturbance will be moving through Manitoba on Saturday, but at this point it looks like it won't affect the Red River Valley. We'll keep an eye on it and have more details on Friday!
Today's seasonal daytime high in Winnipeg is 26°C while the seasonal overnight low is 13°C.