Winnipeg will continue to see seasonably mild temperatures through the rest of the week along with plenty of sunshine.
If there's a thing that can be said for Winnipeg in 2020 — considered by many to be a bit of a tire fire of a year — is that spring and summer have generally brought pleasant weather to spend time outside. And that seasonally pleasant outside weather continues after the brief cool snap last week!
Upper ridging will gradually spread across the Prairies through the rest of the week, bringing partly cloudy to mixed skies and highs of 15–20 °C. The subsidence associated with the upper ridge will also keep things nice and dry over southern Manitoba.
Lows will dip close to freezing tonight and the low single digits on Friday night. A weak low moving through the region on Thursday night will help keep temperatures warmer with a low near 8 or 9 °C.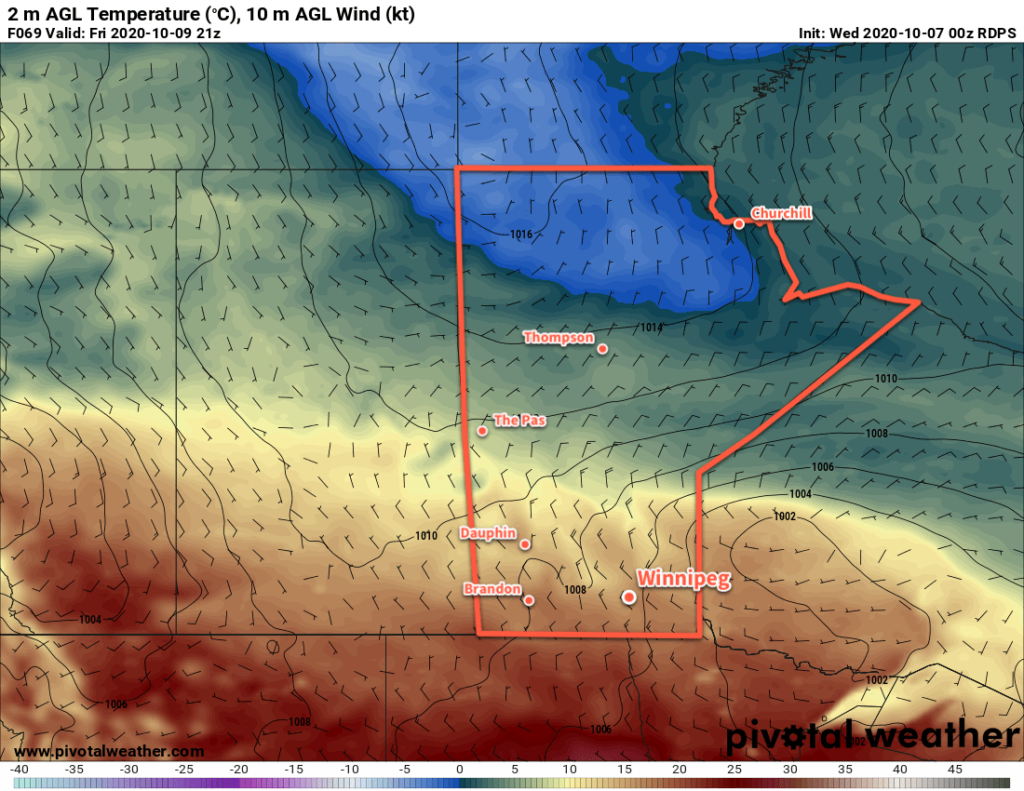 If there's any downside to things, it's that it will be a bit breezy over the coming days. The city will see northwest winds up to 30 gusting 50 km/h today that ease this evening. On Thursday, a southerly flow will strengthen ahead of an approaching low into the 30–40 km/h range. Winds will ease Thursday night. On Friday, northwest winds of 30 gusting 50 km/h will redevelop behind the departing low.
Long Range Outlook
Temperatures will briefly dip to seasonal values on Saturday as an Arctic high glances through the region. On Sunday, warmer temperatures will quickly build back into southern Manitoba with highs near 20 °C possible. Clouds will spread in through the day with showers possible to start the work week on Monday.
Temperatures are then forecast to shift seasonably cool for the rest of the work week with conditions staying on the cloudier side.
Today's seasonal daytime high in Winnipeg is 13 °C while the seasonal overnight low is 2 °C.