The polar vortex will keep Winnipeg in its grip with dangerously cold temperatures persisting this weekend.
Below-seasonal temperatures will continue this weekend as the polar vortex keeps dangerously cold Arctic air locked over the region. Daytime highs will stay in the mid- to lower minus twenties over the next few days with overnight lows dipping into the minus thirties.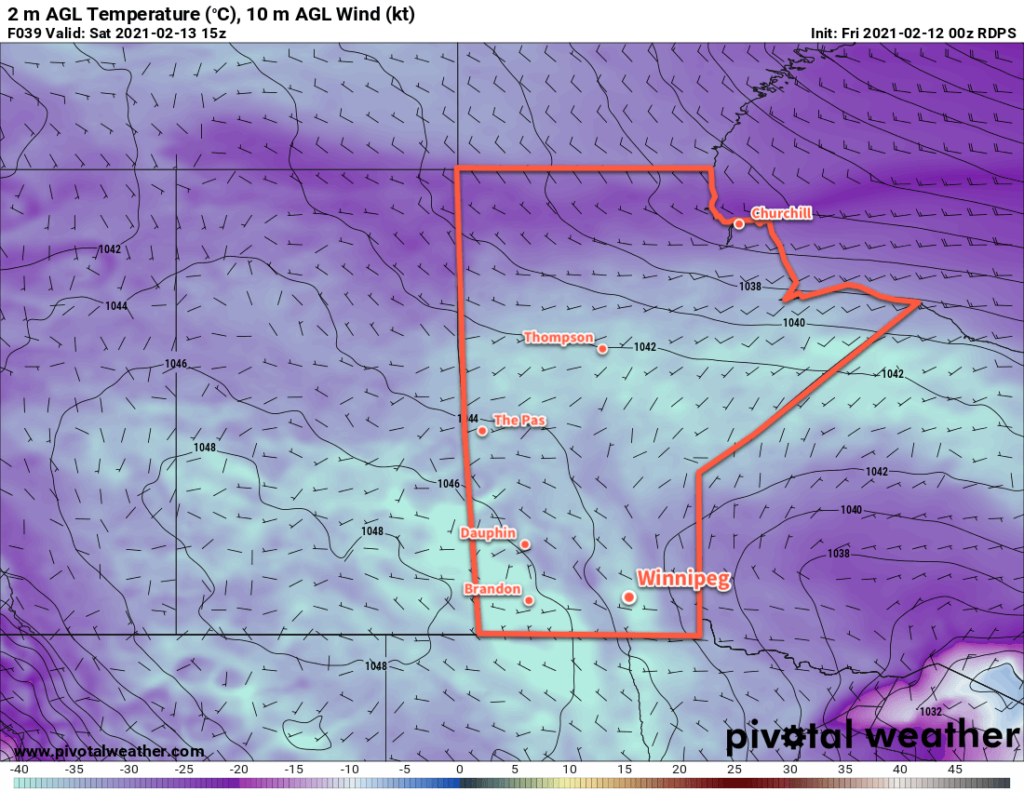 Winds will be light in Winnipeg through the weekend, but with temperatures so cold wind chill values of -40 to -50 will be regular across southern Manitoba this weekend.
Skies will stay mainly sunny.
Long Range Outlook
This bitterly cold weather pattern will finally break down through the course of next week. The polar vortex will begin to weaken and push off to the east through the first half of the week. As it then curls back northwards and reforms over the Arctic, milder Pacific air will begin to spill eastwards over the Prairies.
Daytime highs next week will tart off in the -15 to -20 °C range, but will climb to slightly above seasonal values in the -5 to -10 °C range by the end of the week. Overnight lows look to stay in the -20s through Wednesday night, then begin to warm heading towards next weekend.
Today's seasonal daytime high in Winnipeg is -9 °C while the seasonal overnight low is -19 °C.