Winnipeg will see plenty of sunshine and seasonably cool temperatures through the next few days.
There's little to tell in today's forecast as the ridge impacting the region does little but slowly drift southeast over the coming days. Winnipeg will see highs of around 12 °C through the next few days with lows hovering around the freezing mark. The city will see plenty of sunshine right through the weekend.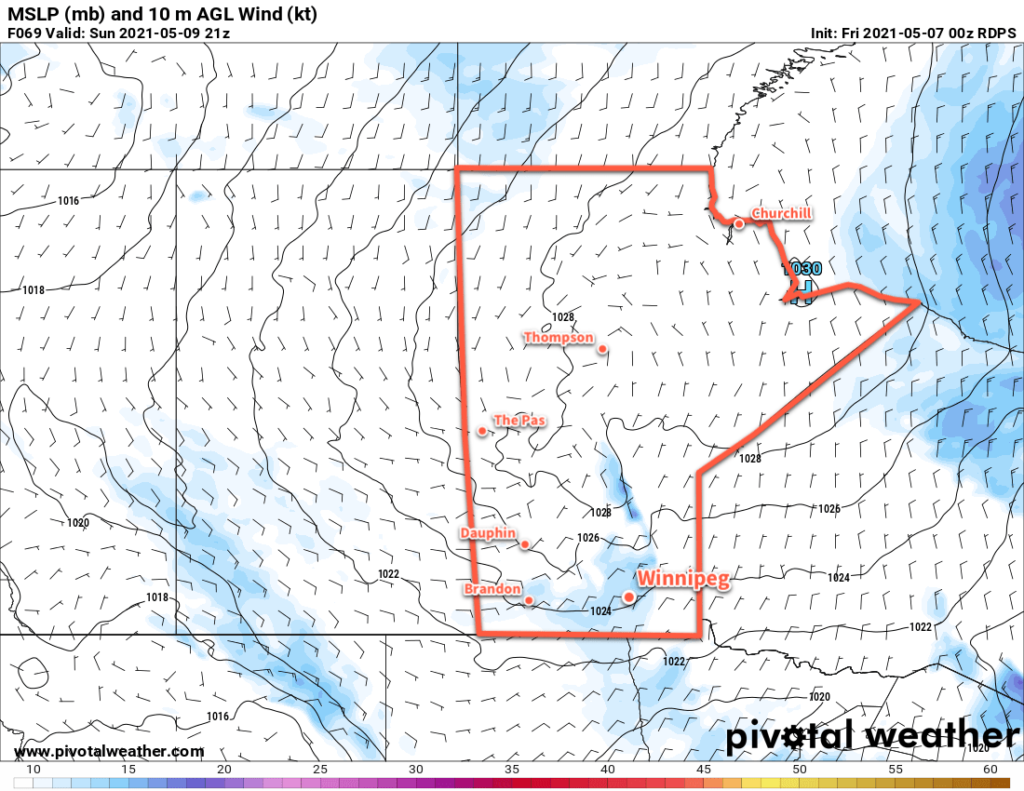 Winds will be light today, then gradually pick up through the weekend. Out of the north the whole time, winds will pick up to around 20 km/h on Saturday and to around 30 km/h on Sunday. They will ease to light each night.
Long Range Outlook
The area of high pressure over the region will move off next week and allow temperatures to return to seasonal values. Winds will shift to the west-southwest by Tuesday with highs climbing towards 20 °C. Much of next week looks quite pleasant with plenty of sun, but there's a chance of some unsettled conditions developing at the week's end.
Today's seasonal daytime high in Winnipeg is 18 °C while the seasonal overnight low is 3 °C.