A ridge of high pressure will continue to bring ample sunshine and seasonably cool temperatures to Winnipeg.
Winnipeg's forecast for the next few days is light work: seasonably cool and sunny. A stubborn ridge of high pressure will sit over the region the next few days. With little movement in the feature, the weather won't change much either. The city will see plenty of sunshine with highs near 12 °C and lows around the freezing mark.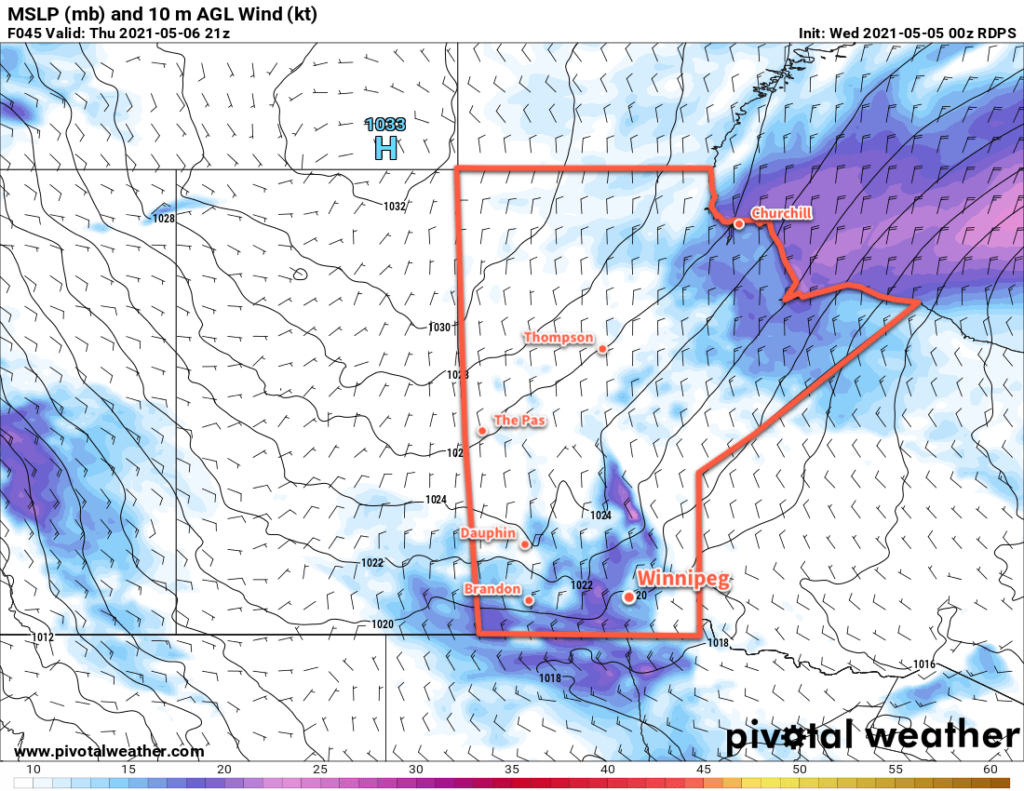 Winds climb into the 20–30 km/h range today and the 30–40 km/h range on Thursday. They will ease each night and stay lighter on Friday as the ridge axis moves over the region.
Long Range Outlook
The region will see more of the same this weekend, then the pattern will break down next week. Forecasts show a return to seasonal temperatures early next week with partly cloudy conditions.
Today's seasonal daytime high in Winnipeg is 17 °C while the seasonal overnight low is 3 °C.