Winnipeg will see mixed conditions over the next few days, but temperatures will stay warm for this time of year.
It will be a nice start to the day in Winnipeg with partly cloudy skies and a bit of a south breeze as temperatures warm into the low 20s. By midday, more cloud will begin working into the region as a weak cold front pushes towards the region. Much of the region will see a chance of showers through the afternoon as the cold front pushes through. Skies will then clear out overnight with temperatures dipping to a low near 9 °C.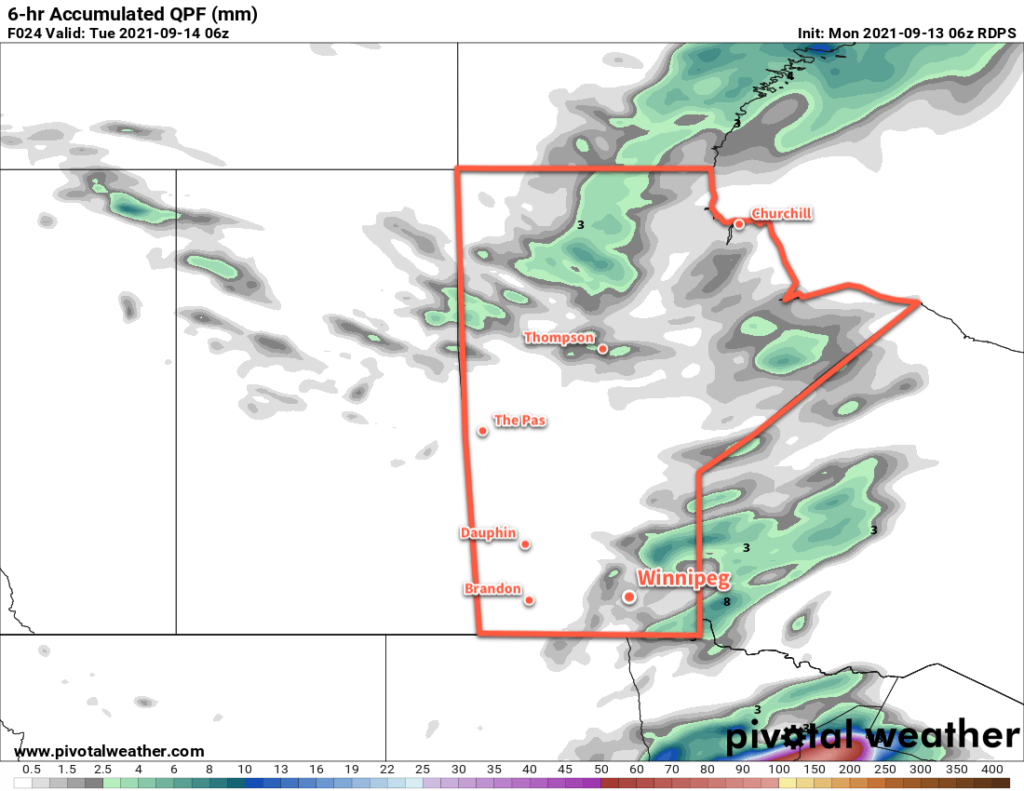 Tuesday will bring plenty of sun to the city with temperatures climbing back to a high near 21 °C. Winnipeg and area will see a moderate northwest wind pick up to around 30 gusting 50 km/h. Skies will stay mainly clear through the day and the night thanks to a ridge of high pressure moving into the region. Temperatures will dip to a low near 9 °C on Tuesday night.
Another low pressure system will track across the Prairies on Wednesday. As it moves towards Manitoba on Wednesday, winds in the Red River Valley will strengthen to into the 30–40 km/h range with gusts up to 60 km/h. Skies will cloud over through the day as a warm front pushes through and temperatures climb to a high near 23 °C. There's a slight chance that Winnipeg will see a few showers late in the day as a cold front pushes into the region, but it looks quite uncertain right now. The cloud cover will break up behind the cold front overnight with a low near 10 °C.
Long Range Outlook
Temperatures will cool to near-seasonal values for the rest of the week with variable cloudiness. It looks like the next chance for showers will be on Friday night with the potential for some elevated convection developing in the Dakotas and lifting northwards. The weekend will see highs in the low 20s with the potential for a few showers again on Saturday night.
Today's seasonal daytime high in Winnipeg is 18 °C while the seasonal overnight low is 6 °C.