A mild Pacific flow aloft will bring pleasant late-summer weather for the beginning of October in southern Manitoba.
It's a quiet few days ahead for Winnipeg and area as a benign weather pattern is established. The region will see seasonably mild conditions with highs in the low 20s through the weekend and lows in the mid- to upper single digits. There will be plenty of sunshine and winds will stay fairly light.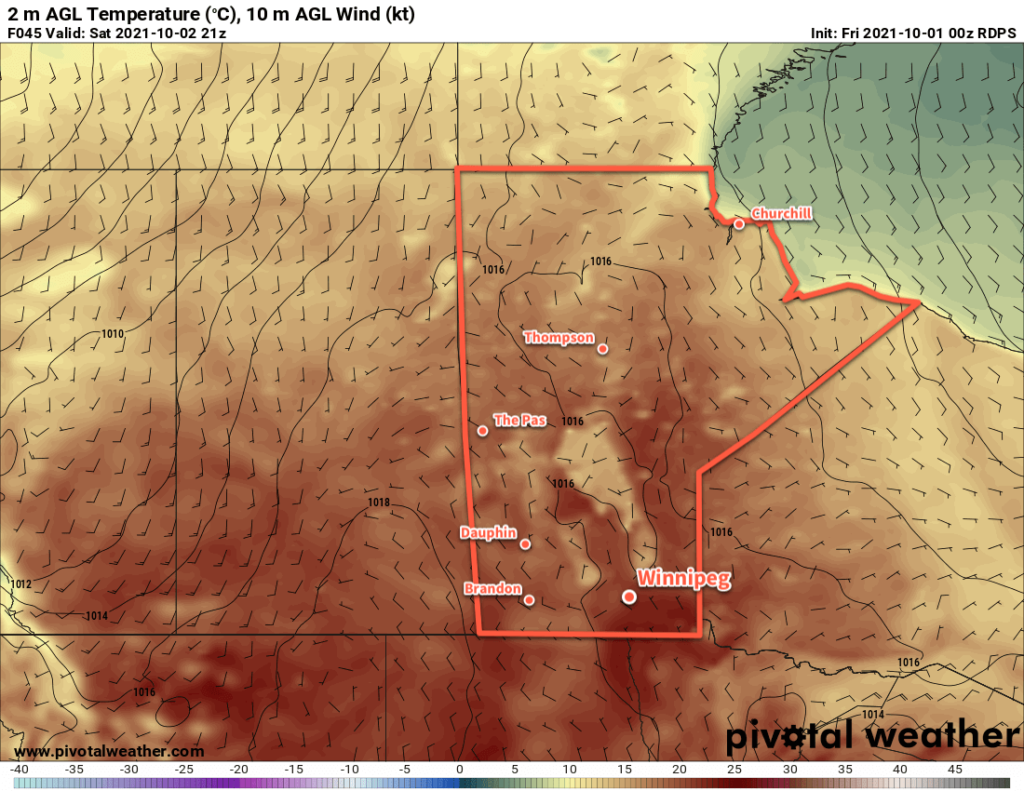 And…that's about it. It's a beautiful few days ahead for the region.
Long Range Outlook
The warm weather will continue into next week as another upper ridge builds into the region. While its too early to say at this point, the high-amplitude upper flow may bring some more smoke into the region such as was seen yesterday. There's also the potential for flare-ups of regional fires as the warm and dry conditions continue for the coming week.
Today's seasonal daytime high in Winnipeg is 15 °C while the seasonal overnight low is 3 °C.