It's more late-season warmth ahead for Winnipeg with sunny skies and highs in the mid- to upper-20s.
An upper ridge will build over Manitoba in the coming days, bringing yet more late-season warmth to the region. Temperatures will climb into the mid- to upper-20s over the next few days with plenty of sunshine. Winds will be light today, but moderate southerlies will develop on Tuesday. The wind will pick up to around 40 gusting 60 km/h tomorrow, then ease into the 30–40 km/h range tomorrow night. The wind will stay breezy on Wednesday out of the south at 30 gusting 50 km/h.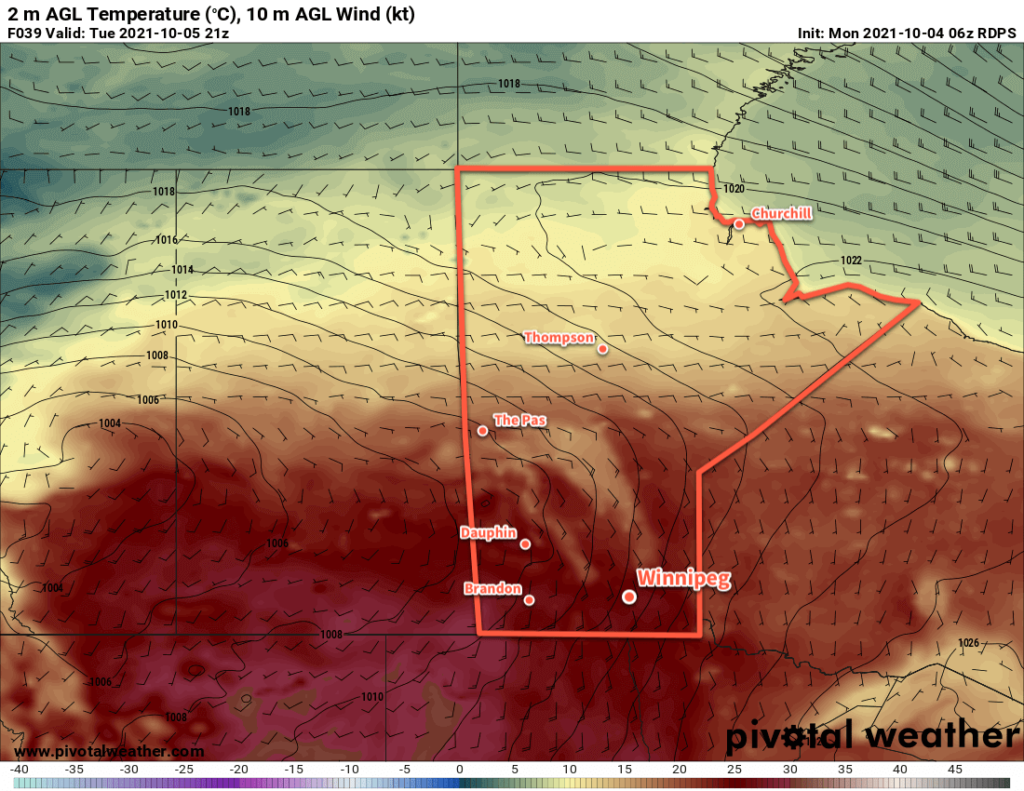 Overnight lows will also be seasonably mild, dipping down into the 10–15 °C range over the coming nights.
Long Range Outlook
This pattern will begin to break down later this week as a large upper trough begins to swing into the region from the west. The warm weather will linger to the end of the work week, but with an increased chance of showers beginning on Friday. Temperatures will return to near-seasonal values this weekend with a few more chances of showers.
Today's seasonal daytime high in Winnipeg is 14 °C while the seasonal overnight low is 2 °C.