The Arctic air seen across southern Manitoba on Thursday is already long-gone, replaced by a push of Pacific air that will bring milder weather back to the region.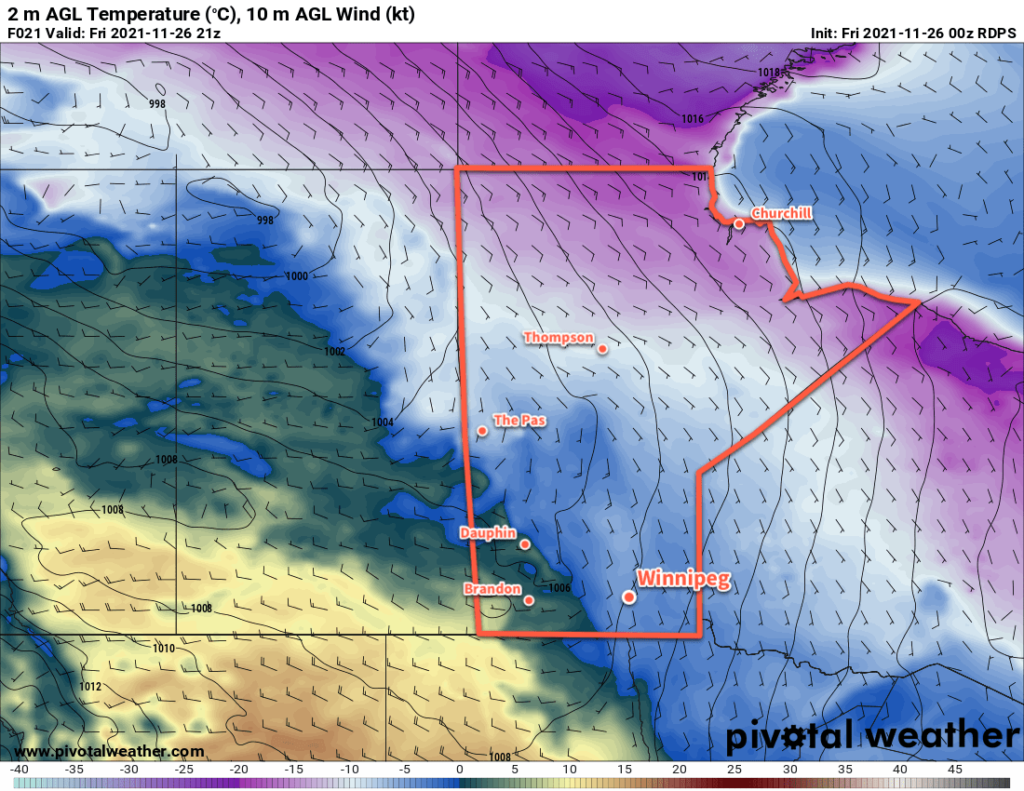 The cold trough that brought lows in the -20s to southern Manitoba on Thursday morning has already moved well off to the east. Taking its place is a much milder westerly flow that will push Pacific air across the Prairies. This will push highs back up into the [seasonably mild] -5 to 0 °C range across southern Manitoba over the next few days.
Overnight lows will also settle to warmer values, generally in the -5 to -10 °C range.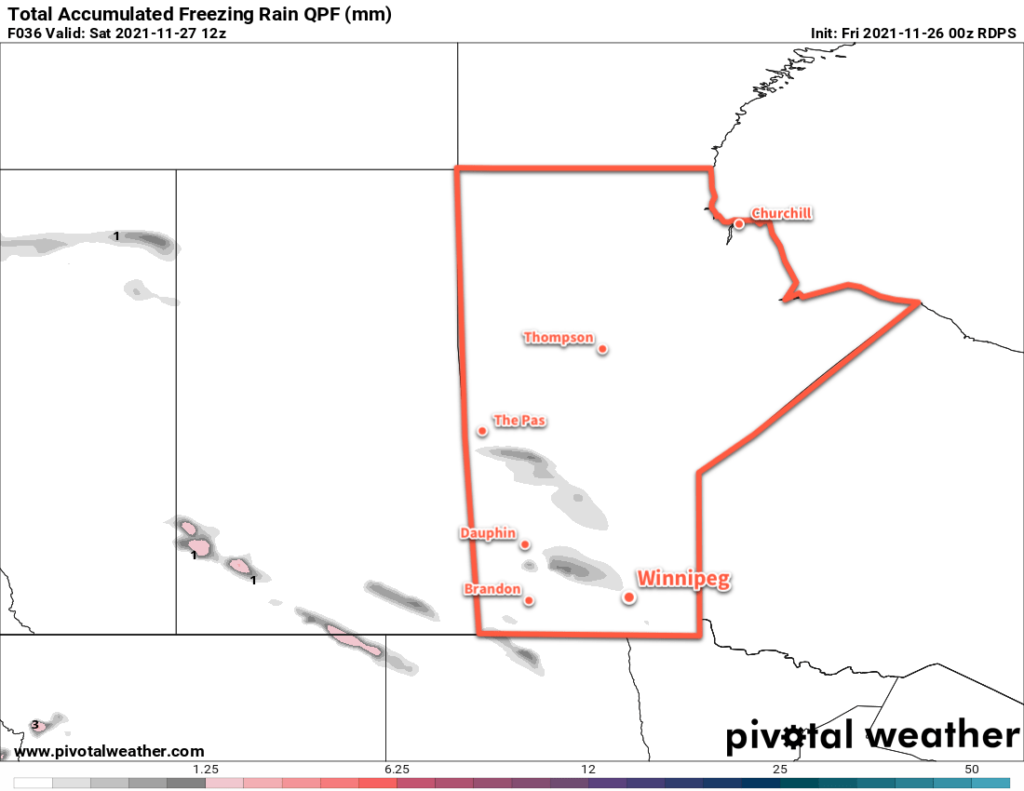 The arrival of warmer temperatures will also bring more cloud back into the region. A trough moving across the province will bring cloudy skies later today that will stick around for the night. A few flurries or even some patchy freezing rain is possible across southern Manitoba tonight ahead of a weak cold front that moving southeastwards. Skies will clear out behind the front on Saturday with blustery northwest winds.
A weak Arctic ridge will move into Manitoba on Saturday night, bringing cooler temperatures back to the region. Lows may dip below -10 °C in Winnipeg, but the coldest temperatures will be over western Manitoba. Overnight lows in the -15 to -20 °C range will be possible in that region.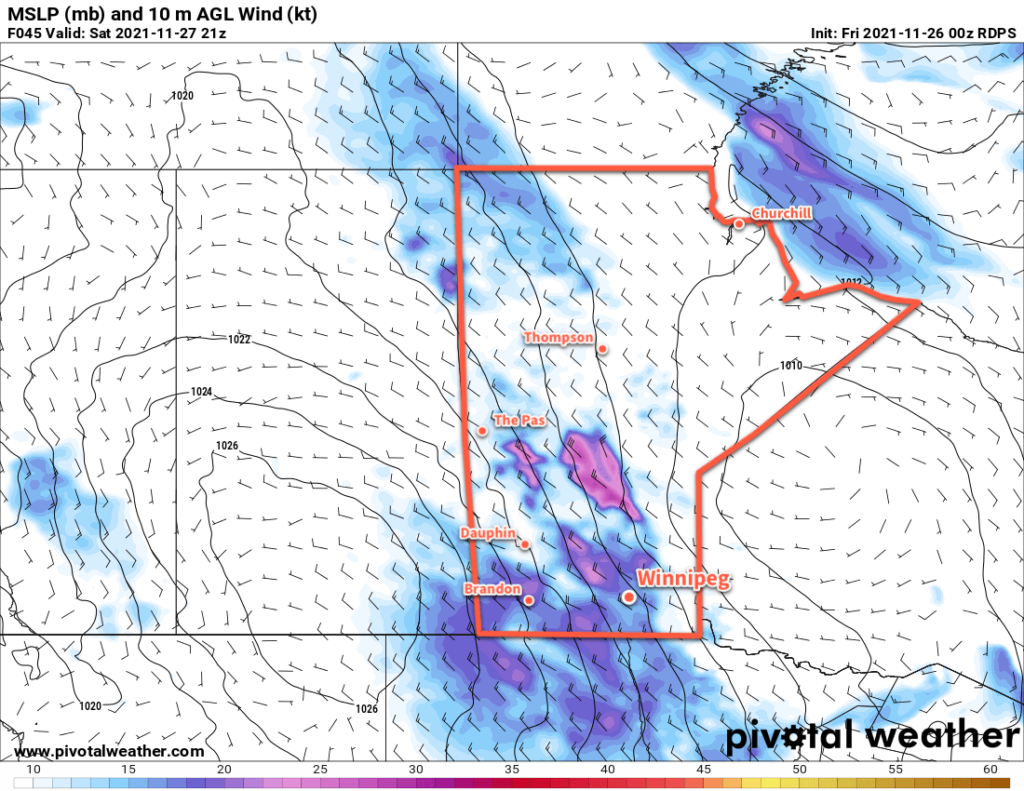 More Pacific air will surge back across the Prairies on Sunday, bringing another push of cloud to the region. A few flurries will be possible Sunday evening as a warm front advances eastwards across southern Mantioba.
Long Range Outlook
Little change to the weather pattern is in store next week. Generally mild conditions will continue with the occasional surge of cooler air bringing brief returns to seasonal temperatures. Southern Manitoba should see sunshine to start the week, but cloudier conditions are forecast for the latter half of the week.
A change in the weather pattern may come at the end of next week. Several weather models show indications of an Alberta Clipper system moving through the eastern Prairies on Friday.
Today's seasonal daytime high in Winnipeg is -5 °C while the seasonal overnight low is -13 °C.