An upper low moving into the province will bring more snow to Winnipeg today. Beginning early this morning in Winnipeg, it will continue right through the day and then taper off overnight. This system will drop around 10 cm of new snow across the region. With the low moisture levels seen through the area heading into winter, these recent snowfalls should prove helpful come spring.
Along with the snow, Winnipeg will also see some of the mildest temperatures the city has seen in quite some time. Highs will reach around -14 °C today despite a stiff northerly wind near 30 km/h. As this system pushes off to the east tonight, temperatures will fall back into the mid-minus 20s.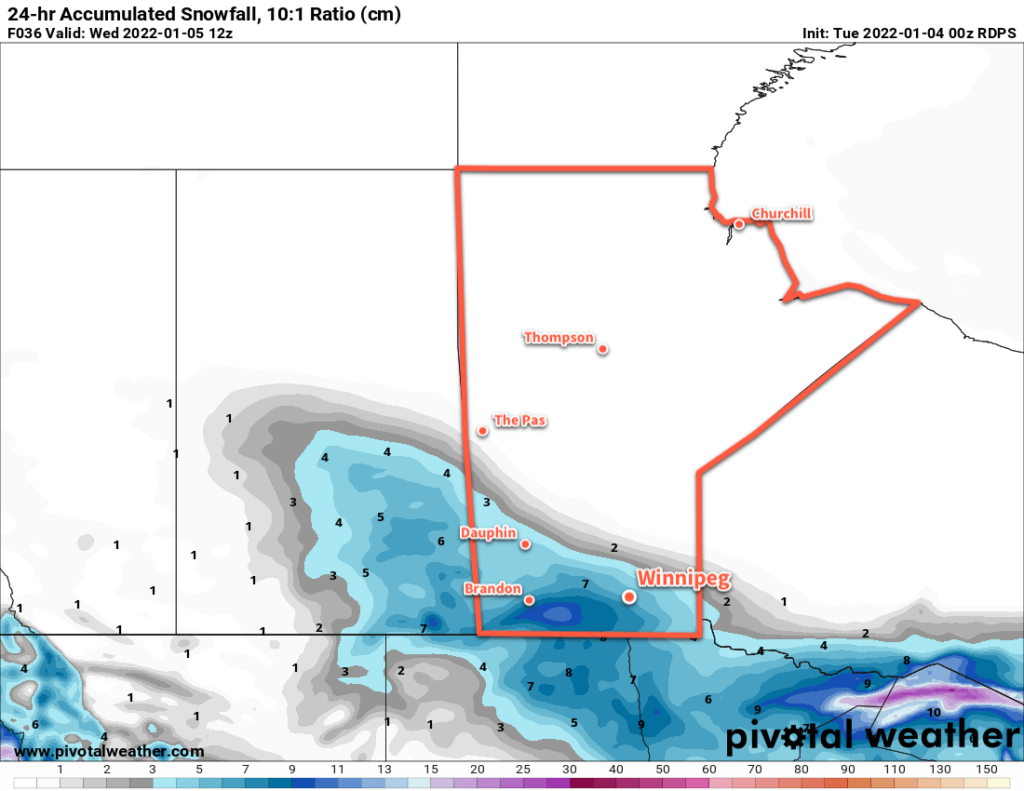 Behind this system, colder air will build back into the region as a potent 1045+ mb high slides down the foothills and across the southern Prairies. Temperatures in Winnipeg will drop back into the -20s for highs and likely see lows dipping back below -30 for at least one or two nights later in the week. Extreme cold warnings will make a return for much of the southern Prairies by mid-week; they could reappear here in the Red River Valley for the latter couple days of the work week.
Long Range Outlook
Heading into the end of the week, there are actually some signs of a more substantial pattern change. Several models have the polar vortex over Hudson Bay weakening by the end of the week, shifting off to the northeast, followed by a new centre to the vortex over the High Arctic. This patter change would help break down the persistent northwest flow and/or cold trough over the Prairies and allow milder Pacific air to begin mixing into the region.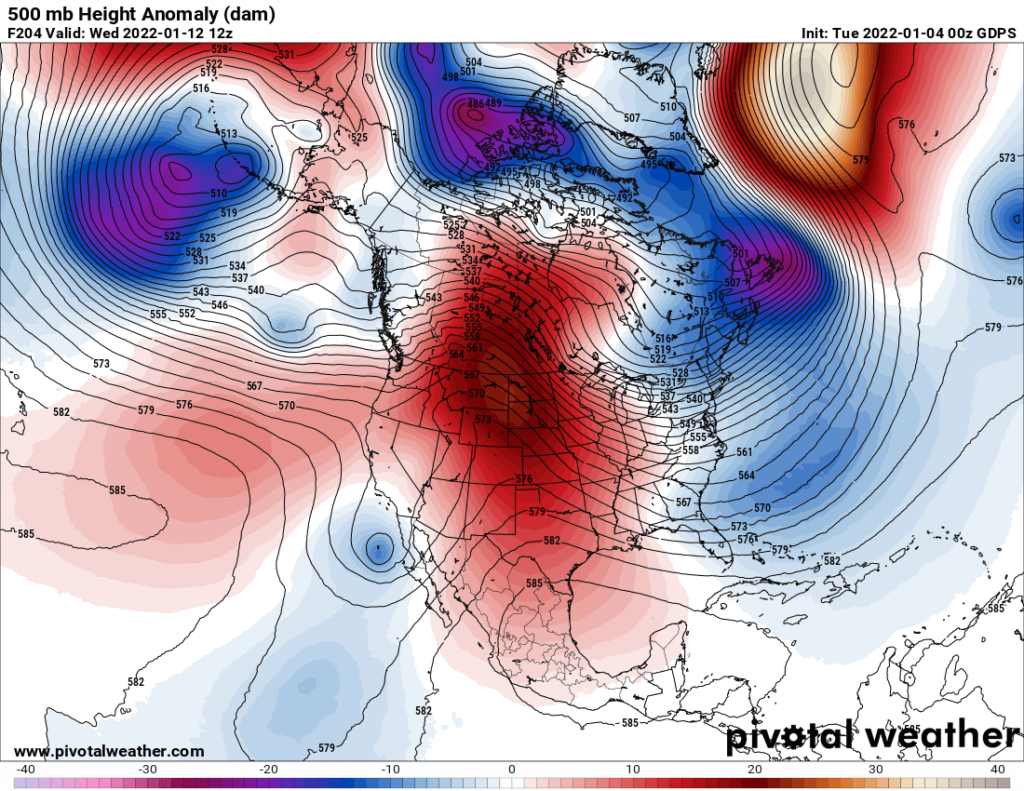 But before any substantial change occurs, there would likely be a period of highly variable temperatures as disturbances move through the region. The first one looks like it might move through on Friday night into Saturday, bringing another chance of snow to the region with highs climbing back towards seasonal values on Saturday. Temperatures would likely cool down behind this system for a few cold days, then warm again mid-week.
Some forecast models suggest that a milder trend may establish itself next week, moving the region into a multi-day pattern of perhaps even seasonably mild temperatures. At this point, one certainly can hope! In the meantime, maybe the cold temperatures can kill off a few pest insects while we wait.
Today's seasonal daytime high in Winnipeg is -13 °C while the seasonal overnight low is -23 °C.